'Don't forget Lashkar, it's as dangerous as Haqqanis'
Last updated on: September 28, 2011 08:57 IST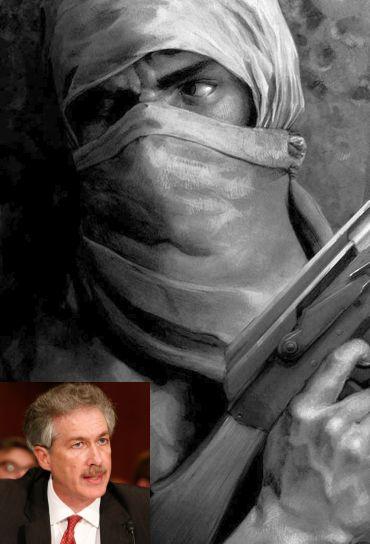 As much as the Haqqani network seems to have catapulted to being the flavour of the day in terms of Pakistan's Inter Services Intelligence-supported terrorist groups in South Asia, a senior State Department official has declared that the other ISI-proxy, the Lashkar-e-Tayiba -- responsible for the 26/11 terror attacks in Mumbai -- is equally on even more dangerous.
Deputy Secretary of State William Burns, in an interaction that followed his keynote speech at the third Brookings-FICCI (Federation of Indian Chambers of Commerce and Industry) Strategic Dialogue on US-India Relations in Washington, said that the Barack Obama administration had made clear to Islamabad the threat all these groups pose to the region and Pakistan itself.
"The President and Secretary (of State Hillary) Clinton have been very clear about the depths of our concern about the Haqqani network and the obvious threat it poses to us as well as to others in the region. But we have also stressed upon the importance of not distinguishing amongst different terrorist or violent extremist groups, whether it is the Haqqanis or Lashkar-e-Tayiba."

Click on NEXT to read further...


'Don't forget Lashkar, it's as dangerous as Haqqanis'
Last updated on: September 28, 2011 08:57 IST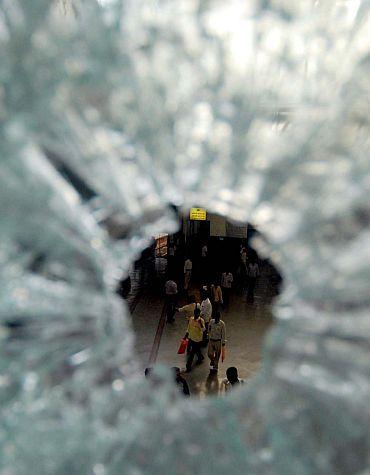 Burns pointed out that "Lashkar, as you know, we regard in the United States as a terrorist organization, as a threat to us, as a threat to India, as a threat to Pakistan's future, as well as a threat to people around the world."
"And so, we believe, that there is a shared interest with Pakistan in fighting against those groups, and we believe that it is deeply in Pakistan's interest to act against that threat."
Thus, Burns said, "We hope very much that we will see action to reflect that kind of an understanding, because the threat is only increasing and the only thing I would add to that is, particularly since that horrible attack in Mumbai almost three years ago, counterterrorism cooperation between the United States and India has increased considerably and that's something we attach a very high priority to and look forward to expanding."

Click on NEXT to read further...


'Don't forget Lashkar, it's as dangerous as Haqqanis'
Last updated on: September 28, 2011 08:57 IST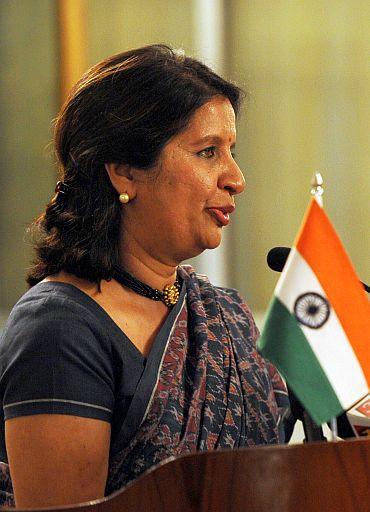 Indian Ambassador to US Nirupama Rao, who shared the dais with Burns, noted that India's constant refrain has been that "you cannot have a segmented approach when it comes to applying pressure on any terrorist groups," and that all of these groups "threaten peace and stability in the region."
The new envoy harkened back to the United Nations resolution in the immediate aftermath of the 9/11 attacks, which said that "those who provide sanctuary and provide haven and provide assistance and support to terrorist groups, need to accept the responsibility that they have in order to eliminate that influence and the influence of these groups, and to desist from using these groups in any manner that create instability in the region."
She also recalled that this US-sponsored and driven resolution had said that those who provide these sanctuaries and havens also "have to freeze using these groups as proxies to promote their policies in the neighbourhood or in the region or in the world."
Rao, obviously driving home the point that US Joint Chief of Staff Admiral Mike Mullen's very public accusations that the Pakistani intelligence supported the network's recent attack on the US embassy in Kabul and earlier attacks against American troops, had vindicated the consistent refrain of India, argued that today "this realisation is being shared and India is no longer a Cassandra of these issues."
"India's point of view is increasingly believed in and subscribed to," she added.

Click on NEXT to read further...


'Don't forget Lashkar, it's as dangerous as Haqqanis'
Last updated on: September 28, 2011 08:57 IST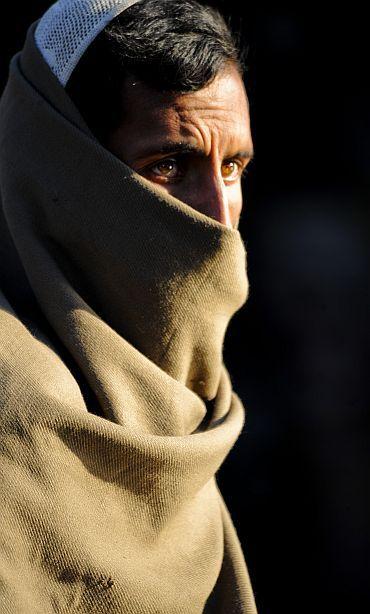 Earlier, Burns offering up as an example of one of the most pressing concerns of India in terms of geo-politics in the region that New Delhi brings up and perhaps finds disconcerting vis-a-vis US policy, said, "Just to be honest, we understand very well sometimes the questions that have been raised by thoughtful Indians about US policy in Afghanistan and/or the nature of our commitment."
"Whether or not we realise the long-term nature of that commitment beyond 2014 and the planned drawdown of US military forces and hand-over to Afghan security forces."
Burns thus reiterated, "We understand that we need to address those kinds of questions, not only for the sake of India and our partners there, but also because we recognise what is at stake in Afghanistan."
"We are also mindful of the enormous complexities of dealing with that issue," he added.
Rao pointed out that when Clinton and India's External Affair Minister S M Krishna met on the margins of the UN General Assembly sessions on Monday for nearly 50 minutes, "they devoted a lot of time to the situation in the region and Afghanistan," and noted that there were no "divergence of views or a contradiction in terms of positions between the two sides."
"Both countries understand the nature of the threat that face us as democracies, particularly from terrorism," emanating from "the immediate neighbourhood from our region itself," she said.

Consequently, Rao said, "In that sense, there is much value that both are bringing to their discussions on the subject," and this was driving the unprecedented cooperation in Indo-US counterterrorism.