Did AQ Khan unwittingly sell India his nuke designs?
Last updated on: December 22, 2011 17:14 IST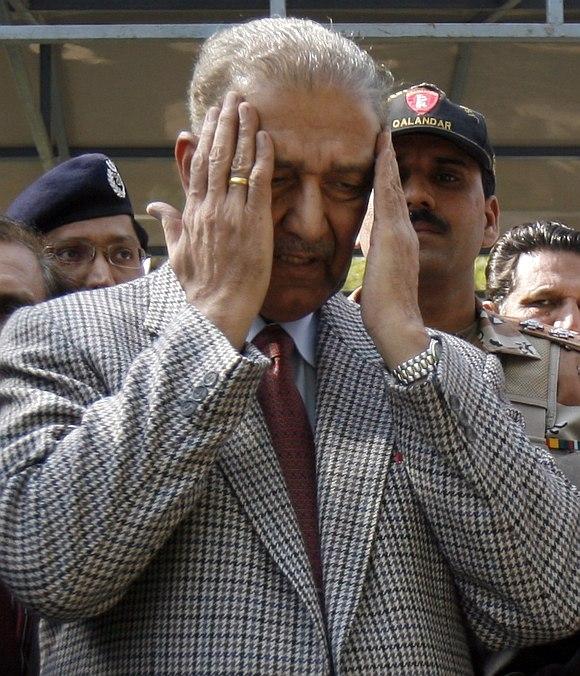 Journalist Joshua Pollack has written a startling article for Playboy magazine, in which he reveals that Pakistan's leading nuclear scientist, Abdul Qadeer Khan, who fell from grace after it was found that he sold nuclear secrets to Libya, North Korea and Iran, may have also sold the technology to his country's greatest foe: India. Until now, the 'fourth customer' mystery has baffled investigators.
Pollack writes, "The obvious candidates were in the Middle East, long considered a breeding ground for secret nuclear programs. Based on Khan's travels, Syria, Egypt, Sudan, Saudi Arabia and Kuwait were all possibilities. Turkey sometimes made the list as well. But no solid evidence of any transactions came to light.
"One of the International Atomic Energy Agency's strongest leads was in Hasakah, a town in northeastern Syria. Satellite photos showed a large building there that resembled the blueprints for Libya's planned centrifuge-enrichment facility; however, it turned out to be a cotton-spinning factory. The IAEA investigation left the mystery of the fourth customer unsolved."
"Yet there is an overlooked possibility, previously ignored because it seemed too absurd to consider, but it might be the most compelling answer to the fourth-customer mystery. Only three countries are known to operate centrifuge technology similar to Pakistan's. Two of them, Iran and North Korea, are already accounted for among Khan's customers. The third and last country on the list: India, Pakistan's foe," he says.
Click NEXT to read further...
The Indian connection and early life
Last updated on: December 22, 2011 17:14 IST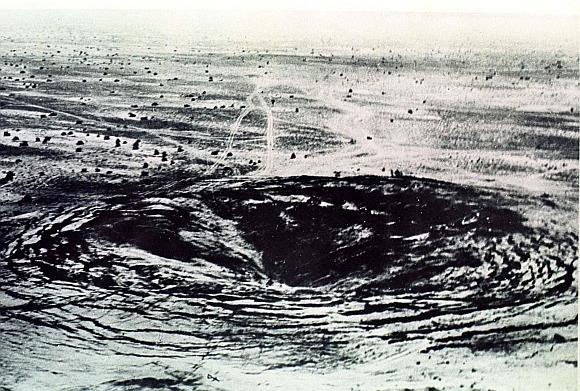 In 1947, at the time of partition, Khan, the youngest of seven children was growing up in Bhopal. He idol was his father, the headmaster of a local school. In his biography, he claims that it was his distaste of being a second-rate citizen that led him to leave India.
So, after leaving school in 1952, he decided to follow his three brothers, to Karachi. From there, he moved to Europe to complete his education, and in time, was got a job with FDO, a Dutch company that developed gas-centrifuge technology. This was in 1974, when India conducted its first nuclear test at Pokharan in Rajhasthan.
It was this event, and the 1971 Bangladesh war, that pushed him to write to the then Prime Minister of Pakistan, Zulfikar Ali Bhutto, offering his services to the nation and explaining uranium-enrichment technology.
Bhutto was impressed, and expressed his desire to meet the young scientist. By 1976, Khan had persuaded Bhutto to grant him exclusive control over Pakistan's nuclear program. He set up Khan Research Laboratories, and by 1983, the facility was producing enough highly enriched uranium to make nuclear weapons.
Click NEXT to read further...
India's nuclear program and the BIG question
Last updated on: December 22, 2011 17:14 IST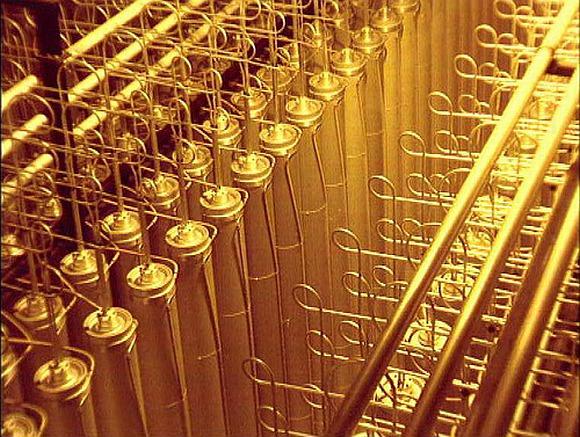 Even though India started its nuclear program as long back as 1970's, its ability to enrich uranium remained limited. In contrast, Pakistan was producing weapons-grade plutonium for at least three years.
Then, in 1992, India started experimenting with superficial centrifuges.
Here, Pollack asserts that India's centrifuge design is akin to Pakistan's P-2 centrifuge, a design, which Khan allegedly stole from URENCO, a leading manufacturer of enriched uranium for the nuclear power utilities.
But, he says, design was not the only similarity between nuclear programs of the two countries. When Khan struck his deal with Libya in 1997, he contacted Gerhard Wisser whose firm supplied new gas-handling equipment for KRL's centrifuges.
Interestingly, Wesseler also supplied India's centrifuge program with highly-specialised equipment in 1980s.
Though it may take investigators years to actually establish that India was indeed Khan's fourth customer, the questions remains: Did Khan actually had no qualms about taking India as a client?
Check out our top slide shows
Last updated on: December 22, 2011 17:14 IST