Delhi @ 100: MPs seek full statehood for it
Last updated on: December 12, 2011 15:14 IST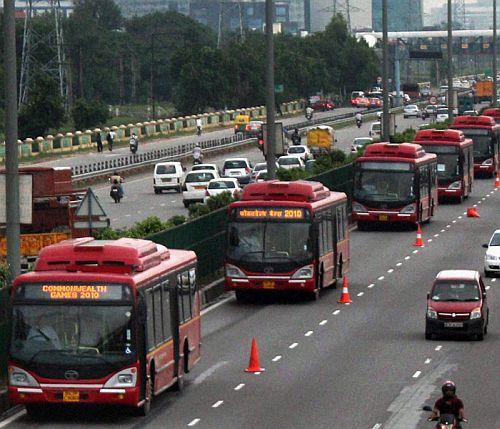 Delhi may be the dil (heart) of India but it is not being looked after well, members in the Lok Sabha complained on Monday, with several of them making a strong plea for granting full statehood to improve matters.

As the centenary of proclamation of Delhi as the national capital is being celebratedon Monday, members spoke about the deterioration in civic amenities, including water and power, in the capital.
Participating in a debate on a bill seeking to extend special provisions for the National Capital Territory for three more years, they also complained of corruption of bureaucrats with even MPs becoming their victims.
Bahujan Samaj Party member Vijay Bahadur Singh spoke of a "permanent cold war" between the Municipal Corporation of Delhi and the Delhi Development Authority making matters worse for the national capital.

Click on NEXT to read further...
Delhi @ 100: MPs seek full statehood for it
Last updated on: December 12, 2011 15:14 IST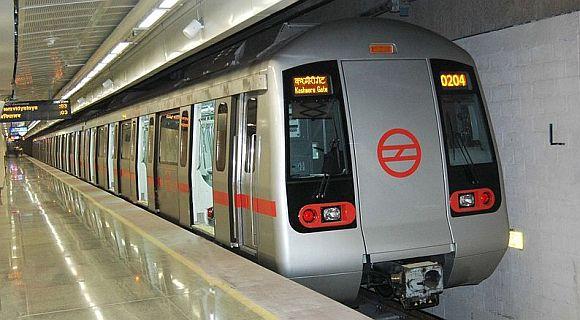 Shahnawaz Hussain of the BJP, who initiated the discussion, spoke about "grave errors" in the Master Plan of Delhi (MPD) and alleged that the authorities in the capital acquired land at throwaway prices from farmers and sold it at exorbitant rates to the builders and the rich.
This has led to a situation that Delhi has gone beyond the reach of the common man who does not get a place to live, he said, asking as to what had happened to DDA's plans to build two lakh flats for the common man each year.

"In its 54 years of existence, DDA has built only about 11 lakh dwelling units. Is there pressure from private builders," Hussain asked.
While the certificates were distributed to people living in unauthorised colonies with the promise that these would be regularised, there has been no movement yet towards that end, the BJP member alleged.

Click on NEXT to read further...
Delhi @ 100: MPs seek full statehood for it
Last updated on: December 12, 2011 15:14 IST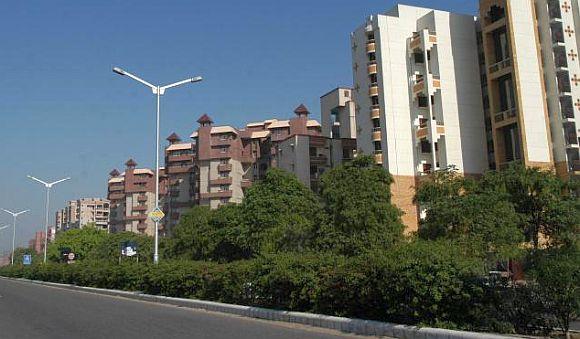 Hussain, Congress member Sandeep Dikshit, Samajwadi Party's Shailendra Kumar, B Mahtab (BJD) and several other members made a strong plea for granting of full statehood to Delhi.
Most of them said the multiplicity of authorities and powers regarding law and order and urban development remaining with the Centre, were major factors hampering its development.
Maintaining that the Supreme Court had ordered ceiling and demolition of unauthorised constructions in 2007, Dikshit said the government should clarify whether the apex court was "competent" to approve Master Plans for development of cities and what was the stand of the government in this regard.

Click on NEXT to read further...



Delhi @ 100: MPs seek full statehood for it
Last updated on: December 12, 2011 15:14 IST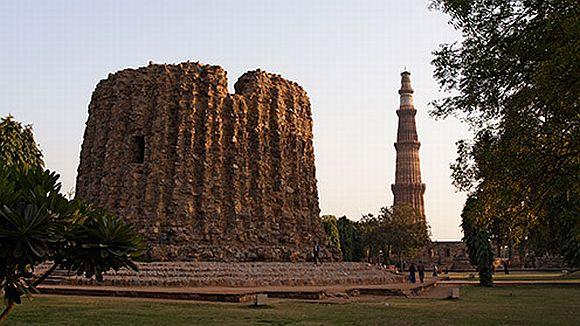 The Congress MP also wanted to know whether the Centre would convene a meeting to accord full statehood to Delhi, saying "such a meeting has not been convened in the past 7-8 years whether we (Congress) or BJP have been in power at the Centre."
He claimed that the DDA had not constructed a single house under the Jawaharlal Nehru Urban Renewal Mission for the economically weaker sections whereas hundreds of dwelling units were being built under this scheme in various states.

Shailendra Kumar (SP) and A Sampath (CPI-M) also supported the demand for full statehood to Delhi, with the latter raising the problems faced by the slum dwellers, including those allegedly "evicted" during the recent Commonwealth Games.

Click on NEXT to go further...


Check our other top slide shows
Last updated on: December 12, 2011 15:14 IST