Cong gets desperate, Pranab turns to Left for support
Last updated on: June 14, 2012 16:02 IST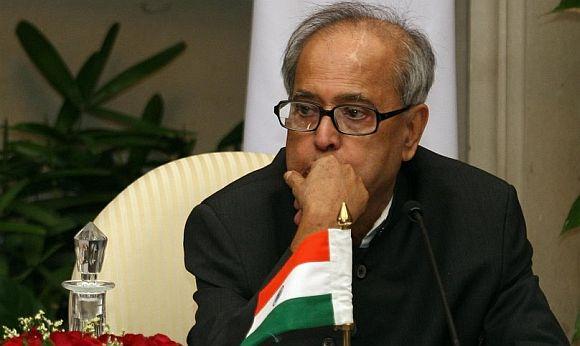 Amidst the flurry of political activities in Delhi over selection of the Presidential nominee, Union Finance Minister Pranab Mukherjee, whose name has been reported to be Congress' first choice as candidate, on Thursday telephoned former West Bengal chief minister Buddhadeb Bhattacharjee.

Click NEXT to read further...
Pranab telephoned CPI-M"s Buddhadeb
Last updated on: June 14, 2012 16:02 IST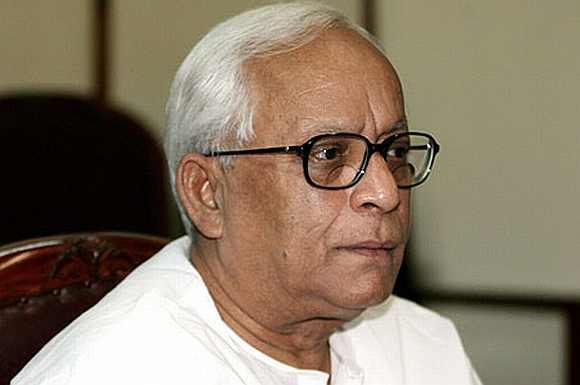 "Pranab Mukherjee telephoned Buddhadeb Bhattacharjee on Thursday morning from Delhi," Communist Party of India-Marxist sources told PTI.
It was, however, not known what transpired between Mukherjee and Bhattacharjee, a senior member of CPI-M politburo.
The sources said, the issue of the Presidential election might have figured given the political situation when Samajwadi Party leader Mulayam Singh Yadav and Trinamool Congress supreme Mamata Banerjee have virtually rejected Congress president Sonia Gandhi's two choices and announced three names instead for the highest Constitutional post.

'Proposal to make Dr Singh president unprecedented'
Last updated on: June 14, 2012 16:02 IST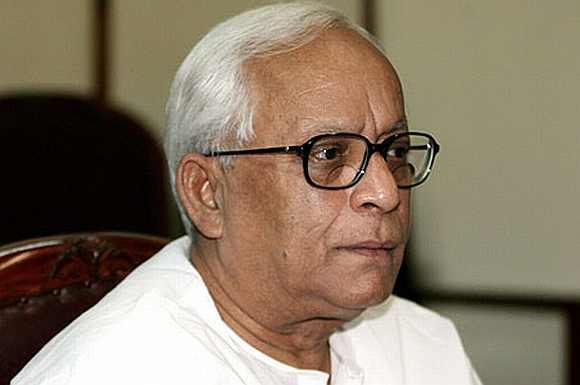 CPI-M politburo member Brinda Karat has termed as 'unprecedented' the proposal mooted by Yadav and Banerjee to make Prime Minister Manmohan Singh a candidate for the Presidential poll, saying it showed lack of principles in the United Progressive Alliance coalition.

TOP photo features of the week
Last updated on: June 14, 2012 16:02 IST
Click on MORE to see another set of PHOTO features...
© Copyright 2023 PTI. All rights reserved. Republication or redistribution of PTI content, including by framing or similar means, is expressly prohibited without the prior written consent.