Congress dares Hazare to contest LS polls
Last updated on: August 1, 2011 19:45 IST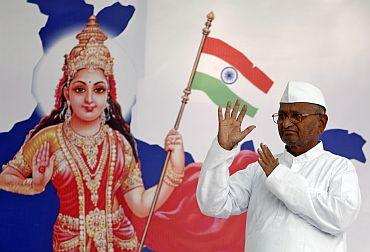 The Congress on Monday dared social activist Anna Hazare to contest from the Chandni Chowk Lok Sabha seat in New Delhi after the latter released findings of his team's survey in Union Minister Kapil Sibal's constituency on the contentious issue of the Lokpal Bill.
"I had heard about his survey. He could contest the next Lok Sabha elections in 2014 from Chandni Chowk. The truth will clearly come out then," party spokesperson Manish Tiwari told reporters, dismissing the civil society members' initiative.
Congress dares Hazare to contest LS polls
Last updated on: August 1, 2011 19:45 IST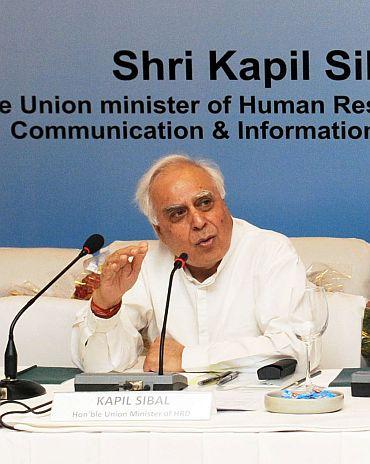 He was responding to questions on the claims made by activists that an overwhelming 85 per cent of people surveyed in the area favoured their version of the Lokpal Bill.
Hazare's team carried out a four-day survey on the Lokpal Bill at Chandni Chowk.
Hazare, who addressed the press on Monday, claimed its "interim" results showed 85 per cent of the 72,000 responses counted so far were in favour of the Jan Lokpal Bill.
Congress dares Hazare to contest LS polls
Last updated on: August 1, 2011 19:45 IST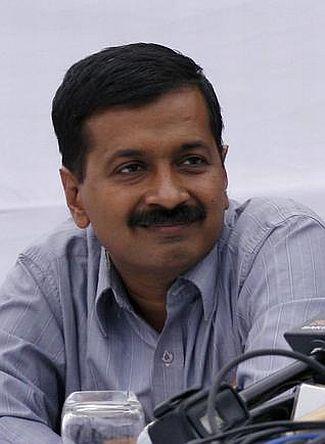 Activist Arvind Kejriwal had said, "The question arises, does Kapil Sibal still represent the people of his constituency?"
Tiwari said that Hazare and his friends should have "faith in the wisdom and discretion of Parliament" once the government tables the Lokpal Bill in the House.
"You can do surveys. But you cannot play with the basic structure of the Constitution," he said.
Hazare and his supporters are bitterly opposed to the government's decision to keep the prime minister, the higher judiciary and legislators' conduct inside Parliament outside the Lokpal's purview.