Cong backs Vadra, calls Kejirwal's tactics blackmail
Last updated on: October 5, 2012 22:49 IST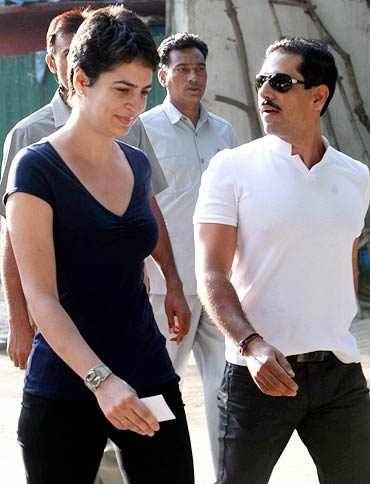 Congress on Friday backed to the hilt Robert Vadra, Sonia Gandhi's son-in-law, in the wake of an allegation by civil society activists Arvind Kejriwal and Prashant Bhushan that he was hugely favoured by realty major DLF.
As the allegation created a political storm, AICC spokespersons as also several Union Ministers went ballistic against the "so-called civil society activists" dubbing the charges as "baseless and utterly irresponsible".
The defence of 43-year-old Vadra from Congress came as Gandhi, along with party top brass including Prime Minister Manmohan Singh, was holding consultations at the party's core group meeting which discussed among other things Narendra Modi's claim about the travel expenses of the United Progressive Alliance chairperson and BJP's campaign of "disinformation".
Click NEXT to read further... 
'Kejriwal's press conference worst kind of political chicanery'
Last updated on: October 5, 2012 22:49 IST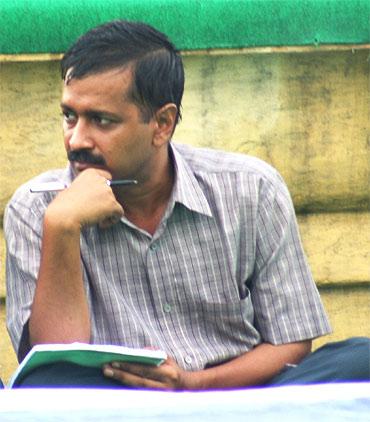 "Those very forces that were responsible for attempts to malign Congress leadership in 1970s and 80s have now resurfaced in a new avtar," party spokesman Manish Tewari said.
He said the press conference of Kejriwal is "not even a poliltical conspiracy. It is worst kind of a political chicanery."
Haryana Chief Minister Bhupinder Singh Hooda also came out in support of Vadra.
"We have not favoured anyone. We have given the land through international bidding to the highest bidder in a transparent manner," Hooda told reporters.
AICC asked all its spokespersons to strongly refute the charges made by activists against Vadra.
Asked whether a defamation case is being filed against Kejriwal, Tewari said private remedy is available to a private individual. "We are not going to second guess or comment," he added.
Click NEXT to read further...
'Bankrupt ideas of a stillborn party'
Last updated on: October 5, 2012 22:49 IST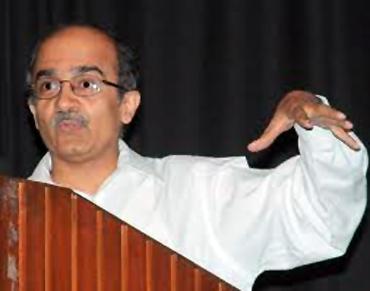 Law Minister Salman Khurshid launched a sharp counter-attack on Kejriwal and Bhushan, dubbing the allegations against Vadra as reflecting the "bankrupt ideas of a stillborn party".
"These are people with bankrupt ideas looking for a manifesto of the stillborn party. It is this manifesto they are trying to write about through these acts," he said adding the party will not surrender to this kind of blackmail".
He insisted suspicion is not the basis of holding people guilty. "They have to come out with something concrete to seek a probe. Suspicion of any unreasonable person is not the basis of rule of law," he said.
"Time has now come to tell these people where they must get off," Khurshid said adding a probe is required against people who talk such things.
To say that he got land at cheap rates because one is related to a particular person is "absurd", the minister said. Whatever documents they are showing are already available in public domain, he added.
Click NEXT to read further...
Cong spokesperson questions timing of the accusations
Last updated on: October 5, 2012 22:49 IST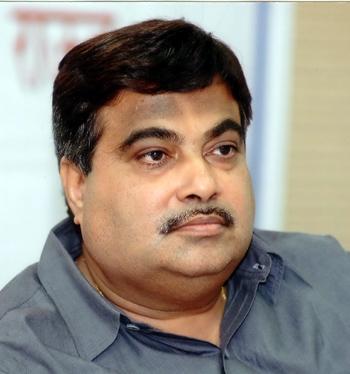 Another Union Minister Rajiv Shukla said there is no evidence to suggest any favour was given to DLF and there is no quid pro quo involved.
Another party spokesperson Rashid Alvi said it was not mere coincidence that the "baseless charges" have been made by Kejriwal when Congress has "exposed" BJP President Nitin Gadkari.
Earlier at a press conference here, Kejriwal and Bhushan had alleged that Vadra had bought property worth crores of rupees between 2007 and 2010 with an "unsecured interest free loan" of Rs 65 crore given by DLF.
TOP photo features of the week
Last updated on: October 5, 2012 22:49 IST
Click on MORE to see another set of PHOTO features...