BJP betrayed Atal, Advani; left us with no option: Nitish
June 17, 2013 12:59 IST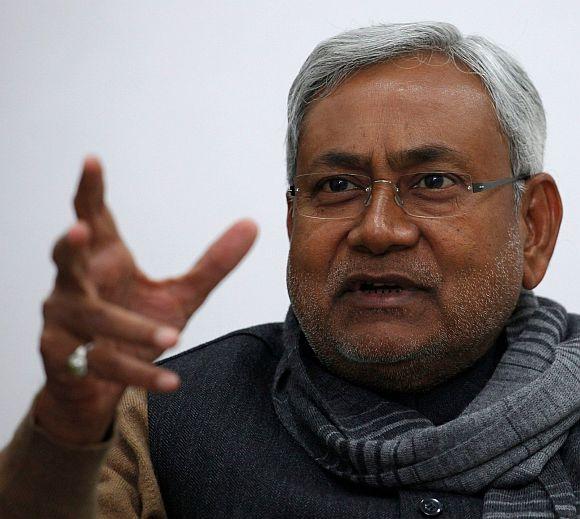 A day after Janata Dal-United snapped ties with the National Democratic Alliance, a combative Nitish Kumar on Monday rejected Bharatiya Janata Party's charge of betrayal and squarely blamed it for the break-up of the 17-year-old alliance, saying his party was left with "no other way" in the "new era" within BJP.
As the war of words intensified between JD-U and the BJP over the elevation of Narendra Modi as the saffron part's poll campaign chief, Kumar also accused BJP of "betraying" and "cornering" its elders in an oblique reference to the sidelining of L K Advani.
Advani was miffed over Modi being anointed the party's campaign committee chief, an event that triggered the split within the NDA with the JD-U seeing this as the first step before the Gujarat Chief Minister is named as BJP's Prime Ministerial candidate for the 2014 Lok Sabha elections.
Kumar maintained that the decision of his party to part ways from the BJP was "not taken in haste" and it happened after "due deliberations" and at "appropriate time".

Click on NEXT to read further...
BJP betrayed Atal, Advani; left us with no option: Nitish
June 17, 2013 12:59 IST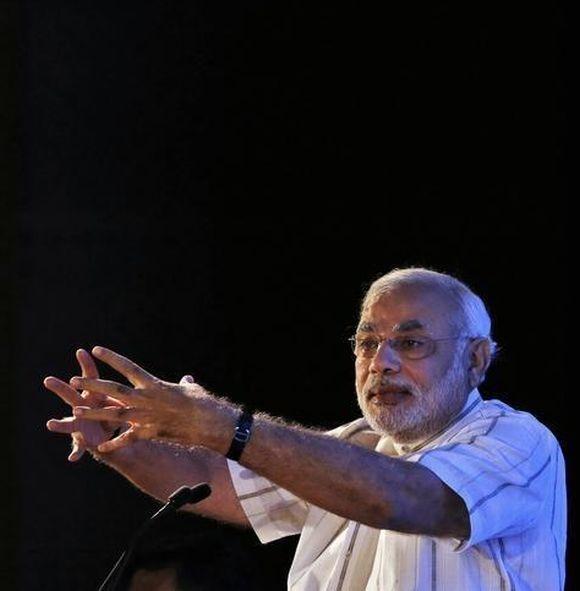 The JD-U leader said, "Further waiting over it would have been cheating oneself" as the central leaders of BJP were not in a position to give any assurance and were only asking us to put on hold a decision on the split.
"Our parting ways from the NDA is BJP's failure. You created a situation in which the old allies walked away. An alliance does not run under compulsion. If you do not leave any way out before the ally...If any party wants to form a government (at Centre), the responsibility is of that party to get support of other parties if it is not in a position to get the numbers for it on its own. And here an old ally was forced to leave," Kumar said.
Kumar acknowledged that the JD-U-BJP coalition ran smoothly as long as there was no "external interference".

He said after the "new era" in BJP, the state leaders of that party, who were part of the government in Bihar were finding it difficult to talk about the achievements of their own government.

Click on NEXT to read further...
BJP betrayed Atal, Advani; left us with no option: Nitish
June 17, 2013 12:59 IST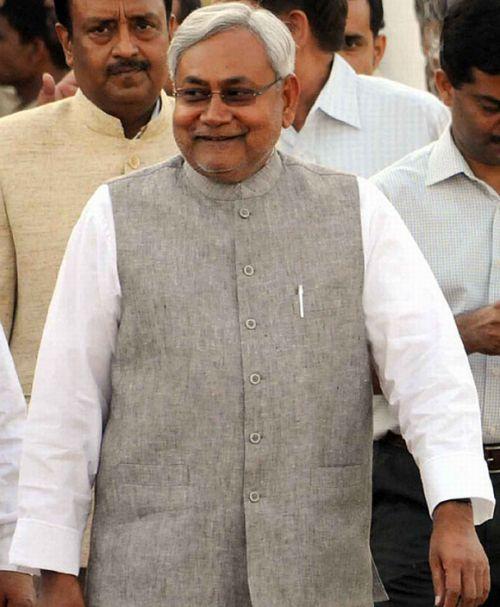 Kumar also justified the sacking of 11 BJP ministers from the government on Sunday saying that he wanted to talk to them to decide the modalities of a graceful exit but after they did not come to the Cabinet meeting, the JD-U was left with no option and had to "decide on how to part ways."
"After all this, they accuse us of betrayal. The betrayal is from their side. Those who betray their elders...They forgot Atal Behari Vajpayee and L K Advani, who are elders in
BJP). The elders are respected in the Indian culture. What is this culture in which the elders are sidelined," Kumar said in response to questions.
He also dismissed the charge that JD-U treated veteran socialist George Fernandes in the same manner, saying that despite the fact that the "pseudo supporters" of the ailing leader forced him into a contest in Lok Sabha election against the official nominee of his party, he was honoured and made a Rajya Sabha member later.
"There is full respect for elders in our party. Our respect for him (Fernandes) is intact even today," he said.

Click on NEXT to read further...
BJP betrayed Atal, Advani; left us with no option: Nitish
June 17, 2013 12:59 IST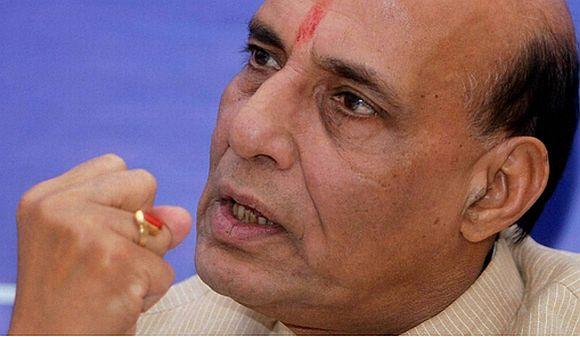 BJP's reaction to the split in the NDA has ranged from sadness to anger.
Recalling a popular Hindi song, BJP Vice President Mukhtar Abbas Naqvi said, "A friend has done a deed which even an enemy would not."
In Patna, Deputy Chief Minister Sushil Kumar Modi alleged that JD-U betrayed the trust that the people of Bihar had reposed in the alliance and vowed to observe a 'Vishwashghaat Divas' (Day of Betrayal).
© Copyright 2020 PTI. All rights reserved. Republication or redistribution of PTI content, including by framing or similar means, is expressly prohibited without the prior written consent.