After IB warning, govt to keep tab on Greenpeace foreign funds
Last updated on: June 19, 2014 17:28 IST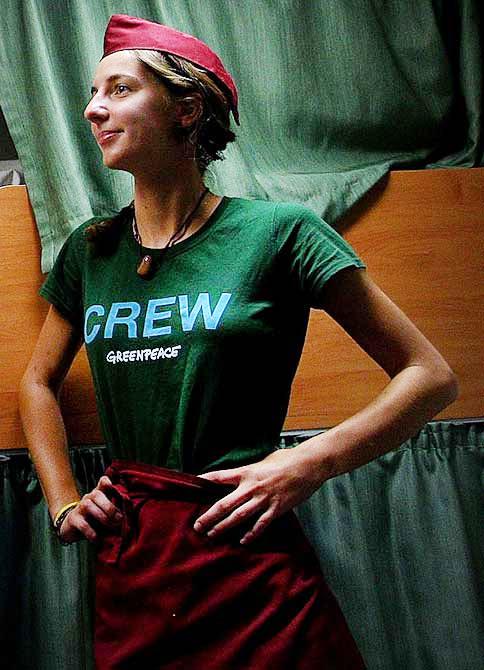 The Union home ministry has asked the Reserve Bank of India to seek prior permission from it for any donation to be made to Greenpeace, a non-government organisation, by two overseas contributors, a move which was earlier recommended by the Intelligence Bureau.
Citing Section 46 of The Foreign Contribution (Regulation) Act of 2010, official sources said any contribution from Greenpeace International and Climate Works Foundation to the Greenpeace India will have to have a prior sanction from the home ministry.
According to the section, the "The central government may give such directions as it may deem necessary to any other authority or any person or class of persons regarding the carrying into execution of the provisions of this Act."
Thereby, any funds sent to Greenpeace India by these two organisations will require a sanction.
The move comes close on the heels of an Intelligence Bureau report last week, submitted to Prime Minister's Office and the national security adviser, in which recommendation was made for putting foreign donations to Greenpeace on "prior category" list so that permission is taken before any money flows in for funding their activities.
Click NEXT to read further…
After IB warning, govt to keep tab on Greenpeace foreign funds
Last updated on: June 19, 2014 17:28 IST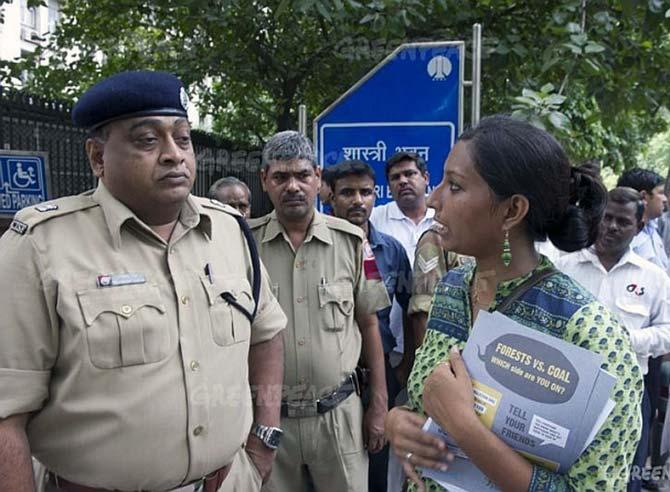 The home ministry asked the RBI to direct all banks to this effect and also report if any government department or institution is receiving such funds from these two organisations.
With this, Greenpeace International and Climate Works Foundation have been clubbed with Amnesty International and Human Rights watch, which have been put on similar notice.
Rubbishing the IB reports, Greenpeace India said that the organisation was not merely surviving on funds from overseas. "We have enough contributors within India to sustain our pro-people activities," spokesperson of Greenpeace Bharti Sinha said in reaction to government's move to invoke certain provisions of Foreign Contribution Regulation Act against it.
The NGO also claimed that the leak of the IB reports is a concerted effort by parties with vested interest to ensure elimination of any opposition.
"Since Greenpeace India has emerged as one of the primary voices opposing coal mining and nuclear power projects, the NGO has been specifically targeted to show the world, how the Indian government wants to crush any kind of opposition," it said.
"The strategy, it seems, is to discredit the organization towards the long-term goal of removing obstacles for pushing fast clearances. But discrediting Greenpeace will not save the world from climate change. Ours is probably the last generation that can make a difference to curb climate change," executive director of Greenpeace India Samit Aich said in a release.
Click NEXT to read further…
After IB warning, govt to keep tab on Greenpeace foreign funds
Last updated on: June 19, 2014 17:28 IST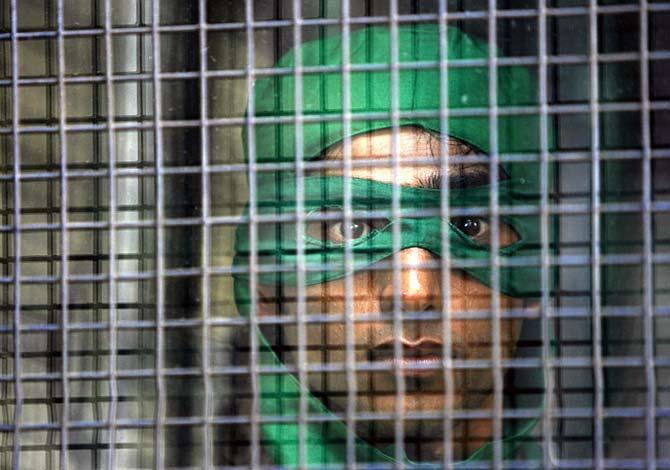 A specific portion of the report, which has been sent to the finance ministry and other key ministries, has focused on Greenpeace, saying it is trying to raise issues like hazardous e-waste generated by information technology-based service providers, opposing genetically modified food and coal fired power plants and stall growth of the country.
The report has also listed 12 foreign nationals who have been associated with some NGOs in their campaign against coal mines, power projects and nuclear power plants.
Greenpeace, however, said that its activities has led to anger among people in the government as well as corporate entities. "And the timing and the purpose of the leak seem very suspicious."
"They plan to create a wave of anger and discontent amongst the public and over a quarter million supporters with blatant lies and half truths. Both the reports are riddled with mistruths and factual errors. We will continue to challenge fossil fuels and dangerous technologies across the world and in India.
"We will campaign for greater investments in ecologically sustainable, clean and safe practices both in agriculture and energy, and demand for equitable development," Aich said, adding that such efforts to crush the spirit of individualism and social justice can never be successful.