Mumbai: Autos, taxis won't join Bharat Bandh
Last updated on: February 19, 2013 17:39 IST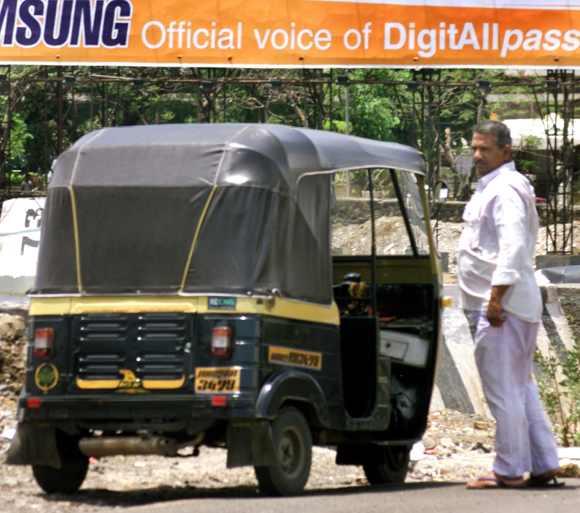 The meeting between central trade union leaders and senior ministers failed in New Delhi on Monday night with the unions refusing to accept the government's appeal to postpone their two-day call for strike from Wednesday.
The trade unions said the committee headed by Defence Minister A K Antony failed to give them any concrete proposal and not a single demand made by them was accepted by it.
"The strike is on... They are only asking for time. They say they will study the demand and will give proper reply or take necessary action later on... We said it is not possible, there should be some concrete decision over demands of the workers," Indian National Trade Union Congress President G Sanjeeva Reddy told mediapersons.
Prime Minister Manmohan Singh had appealed to the unions to call off their strike as it would cause loss to the economy besides inconvenience to the people and had offered talks.
However, in Mumbai most unions will not strike work on Thursday keeping in mind the start of the HSC exams.

With inputs from PTI

Click NEXT to read further...

Train, auto, bus, taxi services to remain unaffected
Last updated on: February 19, 2013 17:39 IST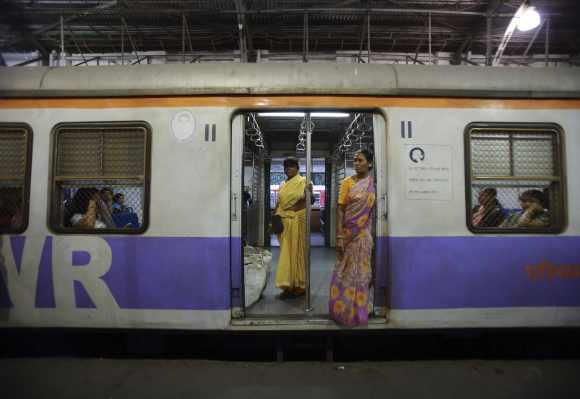 While the auto unions led by Sharad Rao initially hinted that they will join the bandh on Wednesday, they later confirmed that will NOT strike work. 

The BEST bus and train services will also remain unaffected.

Central and Western Railway authorities said that both suburban as well as long-distance trains will run as per schedule.
Mumbai's 32,000 black and yellow taxis and 3,000 Cool Cabs will be operational.

Click NEXT to read further...

Hawkers, banks to join strike
Last updated on: February 19, 2013 17:39 IST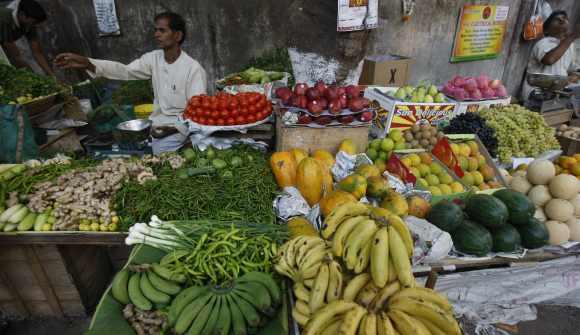 MIAL spokesperson said that operations will not be affected at the Mumbai airport and special buses will be run for flyers inconvenienced by the auto strike.

Essential services like milk, water and gas will not be affected. However, Mumbai's hawkers will support the bandh and hence vegetables may not be easily available.

Ambulances will ferry patients to hospitals and though firefighters will strike work they will resume duty in case of a major mishap.

With the United Forum of Bank Unions backing the bandh, most bank services will be affected. However, ATMS will be operational.   
The two-day strike has been called by Bhartiya Mazdoor Sabha, INTUC, the All India Trade Union Congress, the HMS, the Centre of Indian Trade Unions and the All India United Trade Union Centre among others.
The Independent Federation of Workers and Employees has also joined the protest call.

TOP photo features of the week
Last updated on: February 19, 2013 17:39 IST
Click on MORE to see another set of PHOTO features...