'After the Delhi results, we have seen that people are excited. They want a change'
December 19, 2013 12:36 IST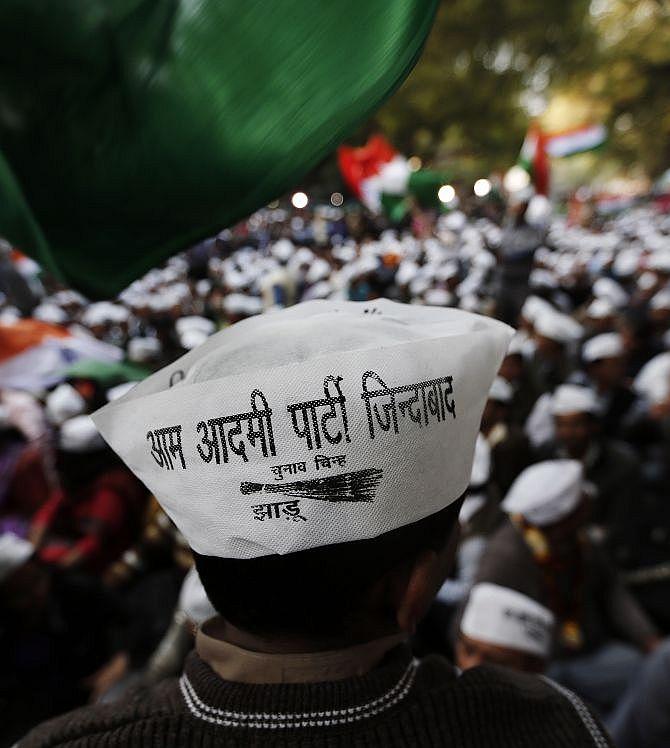 'Anna Hazare believes we should keep outside the system and change it. We believe that luxury is no longer available to us. We have to step into the gutter to clean it,' Aam Aadmi Party leader Mayank Gandhi tells Rediff.com's Savera R Someshwar in a lively interview.
The Aam Aadmi office in Mumbai is bustling with people.
There is barely any place to sit.
A television actress has come to join the party. In her typically effervescent manner, she loudly announces how excited she is.
As she prattles on, a group of young college students huddle closer in another corner. Laptops open, they are busy discussing social media strategy.
Not everyone who walks in is a celebrity. But they are walking in, says AAP leader Mayank Gandhi, because they want change.
With an impressive win in the recent Delhi assembly election, the AAP now plans to go nationwide.
Gandhi, left, speaks about his party's plans, and the kind of candidates the AAP is looking for, in an interview with Rediff.com's Savera R Someshwar.
The Aam Aadmi Party's spectacular performance in Delhi must have had a positive impact for the party in Mumbai and Maharashtra. What kind of difference has it made, according to you?
People were sick and tired of the corruption. They were fed up with the politics of religion, caste and creed that had become the norm.
The aam aadmi has woken up and tried to take charge of this country.
I don't think this (the Delhi election result) is a victory. It is an indication that we have to start working seriously.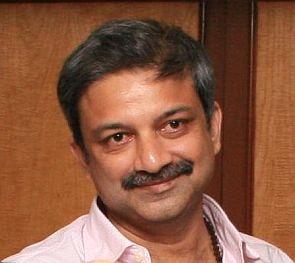 Just a few days ago, Arvind Kejriwal fired (pulled up) someone who wanted to hold a Vijay Yatra (victory procession). He said, 'What is this Vijay Yatra? You are not here to defeat anyone. This is not our (the AAP's) culture. We are here to work for the people.'
'We have been given an opportunity. Go to your constituencies and start working. Don't spend a moment on crackers and gulal (red powder) and mithai (sweets).'
The Delhi election result has increased the responsibility on the Maharashtra and Mumbai teams.
We need to take the right kind of steps to convert it from a Delhi phenomenon to an all-India phenomenon. The need for honest, ethical politics is not just in Delhi. It is all across the nation.
The AAP has performed very well in the Delhi election and that is obviously good for the party. Conversely, it has made other political parties take you more seriously. Is that good or bad?
We are really not concerned about what the other parties are doing. We are concerned about the people of this country.
They are suddenly enthused and think this country can change.
People are supporting us in large numbers. On the day of the Delhi result, I got 980 text messages; I got calls from people, groups, associations, parties, bureaucrats, NGOs and activists. They all want to join the Aam Aadmi Party.
We are a platform for people who want to do good work. And people are coming onto that platform.
What the other parties feel, what they do, what politics they play... we can leave it to them. We will continue to do what we are doing.
We will also have some state elections during the general elections, and in its aftermath. Don't you think you may be stretching yourselves too thin?
You are right in a way. We are not so well developed (in terms of party strength) in some parts of the country.
But five months is a long time in politics.
We are seeing an enthusiasm in people to fight the forces of corruption and communalism. They are joining us in big numbers. We will have to manage it well; that is our challenge.
I think we will be able to offer a large number of representatives to the people. These representatives will come from within the people. We will have the best people in the country.

Kindly click NEXT to read further...
'We have learnt certain things about candidate selection'
December 19, 2013 12:36 IST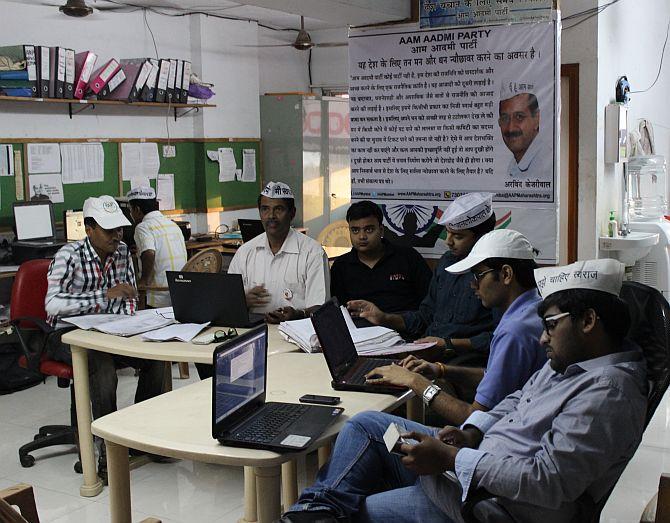 How does one join the AAP?
You have to fill a membership form. The applications are then filtered.
If you want a position in the party, you have to give your balance sheet.
We will check your financial background. We will see if you have a criminal background... things like that.
People come from different parties wanting to join us. I tell them that if they are expecting a post or a position or a ticket, then this is the wrong place.
We display a prominent board jis mein Arvind says ke apne mann ko tatol lo. Agar kuch bhi padh chahiye ya koi committee ke member banne ke liye join ho rahe ho, toh is party ko mat join kariye (Look into your heart. If you want a position or want to become a committee member, please do not join this party).
A few days ago, a senior BJP leader visited me. He wanted to join us.
I told him, 'You are leaving a 20-year career. You will come here with some expectations, but you will get nothing. You will have to pay from your own pocket. It will be a terrible life for you. You will only have to do seva (service). Can you do that?'
He shook my hand and said, 'Hum jaatha hai (goodbye).' (laughs).
If someone comes to you and says he wants to be a candidate, what does he need to be prepared for?
He'll have to give us a four-page balance sheet.
He will have to get at least 100 voters to support his candidature.
These are certain qualifications he'll have to come with. Then we'll look at his background.
Is a certain financial background necessary?
No.
He will have to organise donations for himself.
He will have to organise his campaign.
We have people who can support him, but he will...
Basically, you won't be handholding them.
No, not much.
But we will see that our principles met.
We have district committees, taluka committees, block committees.
Candidates may come from within these committees or from outside.
How will you come up with the final list?
We'll find out who wants to contest.
After the screening committee shortlists them, we will put the list on our Web site and ask if there is any criminal or corruption charges against these candidates.
Those who clear this round will be jointly interviewed by the local and national committees before a final decision is made.
What are the learnings from the Delhi election that you will apply in Mumbai and Maharashtra?
There are certain technical learnings about how to run a campaign, how to manage poll booths, what are the issues to go to the people with, what are people really concerned about...
We need to fine-tune our thought processes.
We have also learnt certain things about candidate selection.
These lessons are an ongoing process.
But we seem to have got quite a few things right for us to have won so many seats (smiles).
What are the issues on which the Aam Aadmi Party will fight the assembly election in Maharashtra?
Like in Delhi, where the price of electricity was Rs 5.60 (per unit of consumption), electricity is a major issue in Maharashtra.
In Mumbai, for example, it is around Rs 11.
Mumbai is a builder-driven city; housing is another important issue here.
The slum-dwellers are the victims of a vicious cycle. They don't have an option. There is no money in the rural areas. They are forced to come to Mumbai and live in such squalor. They are under constant pressure from politicians, slumlords and officers...
Infrastructure is a serious issue. So is water.
One of the most important issues in Mumbai is that of the open space. The city's open spaces are being taken away by political parties for various commercial reasons.
In Maharashtra, we have already focused on the irrigation scam, the lack of water for irrigation and drinking, the lack of toilets, the abysmal state of sanitation, roads and infrastructure...
Farmers, especially sugarcane growers, face so many problems. Water tables are going down and need to be refurbished. The indiscriminate use of inorganic fertilizers is ruining the land.

Kindly click NEXT to read further...
'When there is no credible alternative, fewer people vote'
December 19, 2013 12:36 IST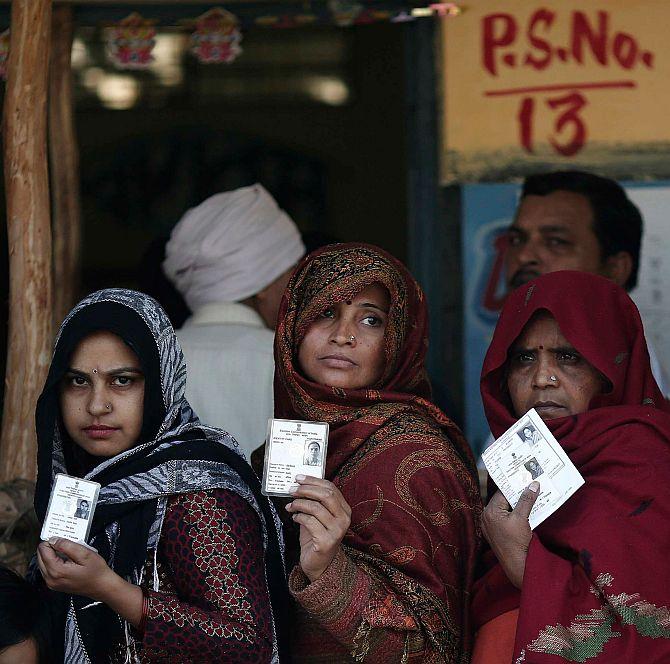 You just said Mumbai is a builder-driven city. How do you plans to take on the builders?
Most policies are made keeping the interest of the builders in mind. We don't think that is the way cities and governments should be run.
For example, Slum Redevelopment Authority schemes are just handed over to private builders. Then what is the Maharashtra Housing and Area Development Authority for? What is the government for?
You know, as well as I do, the kind of manipulation and corruption that takes place because of this.
Builders have a role to play (in development). But the kind of role that they have right now needs to be relooked at from the point of view of the consumers, the middle class, the people who are buying flats.
How do you plan to address the middle class, who have been your strongest supporters?
The issues will come from them.
They face the same problems -- expensive electricity, lack of housing, inadequate water supply, reduction in the number of open spaces, rising prices...
If you look deep within, all these problems are in some way or the other related to corruption.
The issues we are taking up -- that of the Jan Lokpal and tackling corruption -- is one of the solutions to these problems.
Mumbai does not have a strong record when it comes to voter turnout; South Mumbai averages just 35 to 37 per cent. How do you plan to change that?
In 2007, we experimented by putting up an independent candidate in Juhu Scheme (north-west Mumbai). The voter turnout, which was normally eight to 10 per cent, shot up to 55 per cent.
We believe that when there is no credible alternative, fewer people vote.
After the Delhi results, we have seen that people are excited. They want a change. Earlier, their choice was limited to the Congress and BJP. Now, there is a credible alternative.
We really think that, this time, people will vote in large numbers. The cynicism is vanishing.
How many seats will you contest in Mumbai and the rest of Maharashtra?
We have not yet taken a call on the number of seats yet, but we will contest the election in a big way.
Our national executive is going to meet on December 22 and will take the call on the number of seats.
As you come closer to the elections, do you expect Anna Hazare to support you?
We cannot say anything about how Anna Hazare thinks or what he will do.
He has been our guiding star. We go by his values.
He believes we should keep outside the system and change it.
We believe that luxury is no longer available to us. We have to step into the gutter to clean it.
We hope he can understand our intention and maybe support it.
We have a philosophical difference. There is no personality difference.

Kindly click NEXT to read further...
'With Arvind, there is no personal luxury, personal concern or personal issues'
December 19, 2013 12:36 IST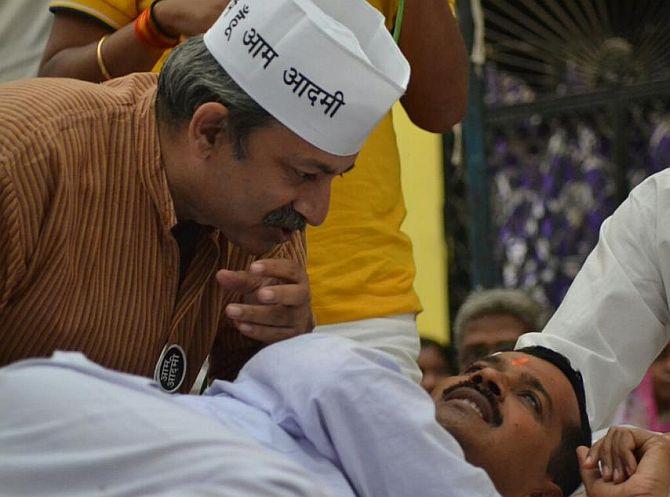 You've worked with Arvind Kejriwal a long time and must have a very good sense of who he is. What would you say are his plus points and what are his flaws?
I have worked with other people, other leaders, but I have never seen a man with so much empathy for the poor.
If he is talking to me and a rickshaw driver drops by, he will stop, put his hand on his shoulder and listen to him with complete attention.
That is a very rare quality.
He is a man in a hurry. He is an impatient man. He wants to change the country. He has absolutely no understanding or craving or interest in any luxury.
During the India Against Corruption movement -- we have known each other since before that -- I called him and said, 'Arvind, main aa raha hoon. Kahan rukhna hai? (I am coming. Where do I stay?). He said, 'Tu aaja is jagah pe Mayur Vihar mein (come to this place in Mayur Vihar).'
He was sleeping on a chaddar (blanket). 'Tu bhi so jaa (You also sleep),' he told me.
I said I can't sleep on a chaddar. Poora raath main idhar se udhar... (I was awake all night).' He slept like a baby.
He can sleep on a railway platform.
I told him, 'So many people coming from Maharashtra, where will we put them up?'
He said, 'I don't have money... Chandni Chowk mein chaddar le ke so jayenge. Main bhi tumhare saath so jaaonga (We'll take blankets and sleep in Chandni Chowk. I'll join you).'
With Arvind, there is no personal luxury, personal concern or personal issues. He is beyond all that.
He is passionate about changing the country. Such passion can sometimes come with certain limitations. You get angry, you are short-tempered, you want everything done immediately.
He is an angry young man (laughs).
At the same time, he is very well-balanced. His humility is touching.
You have a strong base in Delhi. Maharashtra is completely new ground for you in terms of...
When Anna was on a hunger strike in Delhi, we held a rally from Bandra to Juhu which attracted three lakh (300,000) people.
We have raised so many issues like Nitin Gadkari, the MCA...
Maharashtra has a good volunteer team and good leadership. The districts are very well organised.
You will contest against parties like the Maharashtra Navnirman Sena and the Shiv Sena. They have a different brand of politics. How will you tackle them?
We are not worried about other parties.
We believe that people want this kind of a change and they will come to us.
What the MNS does, what the Shiv Sena does, what the Rashtrawadi Congress does is for them to decide and do. We have no interest in them. We are not contesting against them.
We are asking people to give us their vote.
We don't play competitive politics. That is not the way we function.
What role will social media play in your election strategy?
Social media, as you know, is very, very powerful for Aam Aadmi Party.
We don't have the money to pay for advertisements, so social media plays a very important role in our campaign.
What about the Right to Information Act?
We have used the RTI to get information about corrupt ministers. We are going to expose them.
We have already filed cases against (Union Agriculture Minister) Sharad Pawar, (Maharashtra Deputy Chief Minister) Ajit Pawar, (Maharashtra Finance Minister) Sunil Tatkare and (Maharashtra Public Works Minister) Chhagan Bhujbal...
Do you see any party in Maharashtra as being your ally?
No.
Is there any party in India that could be your ally?
As of now, no.
We are not sure if there is any party which has the same standards of ethics and honesty that we have.
The Communists are ethical, but their ideology is different; we don't accept it.

Kindly click NEXT to read further...
'We want to achieve nothing. We are just a platform for the people of this country who are sick and tired of corruption and price rise'
December 19, 2013 12:36 IST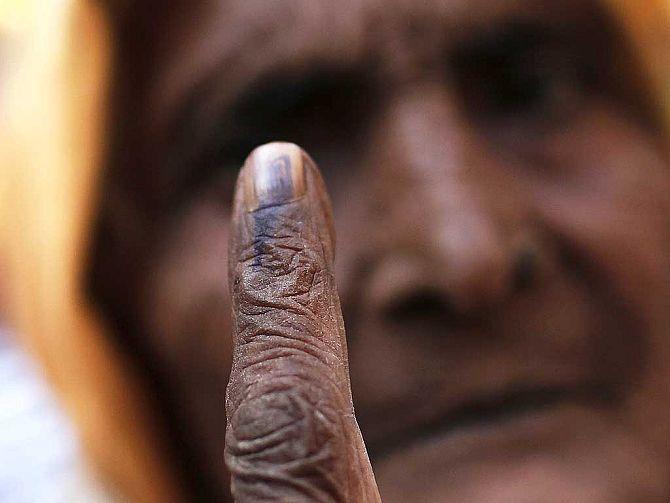 If you win, how confident are you of running a successful government? Your party is just a year old and has not had any experience in this matter. Does it worry you?
If Rabri Devi can run a state government (significant pause)... We have lots of good people with a lot of political and administrative experience.
We are not worried about that.
You have had a lot of support from Bollywood. Do you see your Mumbai and Maharashtra campaign having a strong celebrity element?
I don't know.
The atmosphere has become so vicious that any celebrity who supports us is then targeted.
We know that people were targeted for supporting India Against Corruption. They were raided by the income tax department.
They are afraid to commit now.
It is such a sad commentary on this country.
Everyone, from the poor labourer to the film star, is welcome to join us.
What if a Bollywood personality wants to stand for elections as an AAP candidate?
If his candidature is good and if he clears the background check...
The fact that someone is a Bollywood personality cannot be a reason to take him or not take him.
Power can be corrosive; how will you ensure your candidates stick to the straight and narrow?
That is one of the biggest fears that we have.
I completely agree that it is very difficult...
We have created a system by which the Lokpal and things like that can control corrupt or criminal behaviour.
But the best antidote, I think, is the kind of volunteers we have.
We don't have the BJP/Congress kind of volunteer who will toe the line.
Arvind used to say, 'Hamara sarkar banega aur pandhra din mein Lokpal nahi aaya na, toh aur koi marega ke nahi, hamare volunteer humko pakadke maarenge (Once we come to power, if we don't pass the Lokpal bill in 15 days, our volunteers will take us to task).'
Do you think any of our MLAs in Delhi have the guts to become arrogant? Our volunteers will immediately bring them down a few notches.
What is more important right now -- the national elections or the state election?
We will have to work at both levels.
Immediately, of course, it is the Lok Sabha. At the same time, we have to remember that the Vidhan Sabha elections will take place three months after the national elections.
What is the AAP's goal in the Maharashtra elections? What do you want to achieve?
We want to achieve nothing.
We are just a platform for the people of this country who are sick and tired of corruption and price rise.
If people vote for us, for this platform, then this platform will do something good, which is enough.
Let the people decide whether we will get a majority or not. We are not playing any power games.
We don't want to become ministers. We want to clean the system.
If tomorrow the parties start taking real action and the right kind of issues and really do it, then we don't need to even be in politics.
We want to change the country. We are not here for power.
There is no reason for us to be there.