Army should STOP media battles, focus on BIGGER issues
Last updated on: March 29, 2012 11:46 IST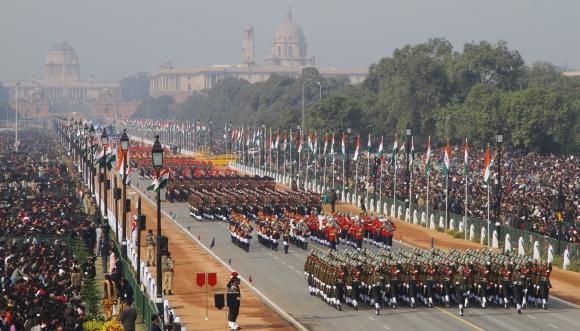 Tension between India's civilian and military leadership has steadily increased over the past few months and now appears to be at the highest it has been in decades. In his latest fusillade, the chief of army staff, General V K Singh, has said that he was offered a Rs 14 crore bribe by a retired army officer in order to clear the purchase of a set of armoured vehicles.
He reported the incident to Defence Minister A K Antony; Antony, speaking in Parliament, said that he was indeed told of the incident "more than a year ago", but that the General did not wish to proceed further by himself, nor did he submit a written complaint for the ministry to act on.
This drills a hole in the implication that General Singh had conveyed in his many communications to the media on the subject -- that the civilian leadership was unconcerned about rampant corruption in defence procurement.
Click on NEXT for more...
General Singh has embroiled the army in confrontations
Last updated on: March 29, 2012 11:46 IST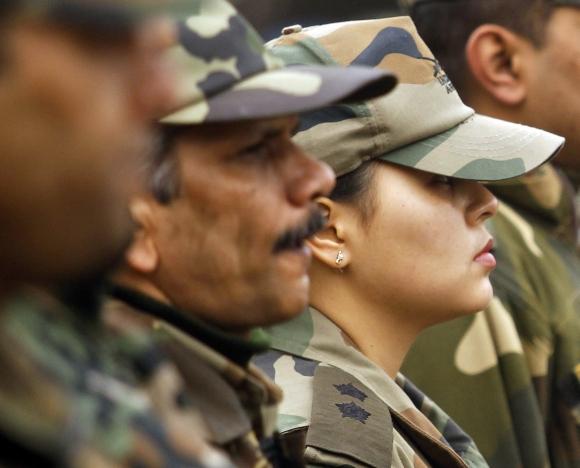 When General Singh took over as army chief, hopes were high. The army had been battered by various accusations, especially surrounding land use, and General Singh was supposed to repair the institution's image.
Instead, he has embroiled it in a series of high-profile confrontations with the government, which have only dented the military's image further, and needlessly complicated civilian-military relations.
First, there was the lengthy dispute over General Singh's date of birth, in which he petitioned the courts and finally had to back down only when the Supreme Court indicated strongly that it would be best if he withdrew his petition.
Click on NEXT for more...
This is a problem with many peacetime armies
Last updated on: March 29, 2012 11:46 IST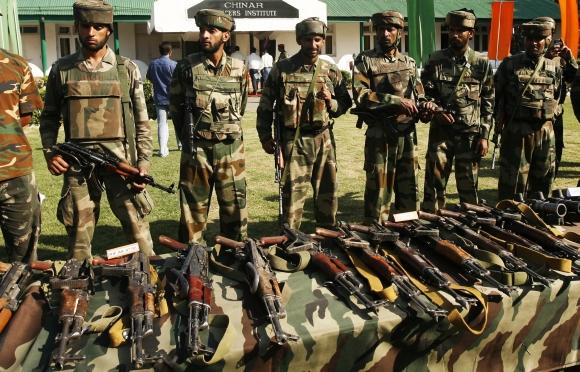 That was not, however, the end of it. There was then the stand-off on the subject of alleged eavesdropping on the defence ministry; at that point the army blamed serving officers in military intelligence.
It is clear that General Singh feels hard done by. But he would have done better, perhaps, to restrain himself. None of this back-and-forth has helped the army's independence.
Instead, it has reinforced the image of India's civilian-military relationship as dangerously immature, focused on issues of pride and status rather than on co-operating in order to modernise India's outdated approach to its defence.
This is a problem with many large peacetime armies, especially those that do not constantly reinvent their role. Since India fought its last large-scale war, military tactics, India's profile, and what it expects from its armed forces have all changed.
Click on NEXT for more...
Army has fought repeated battles through the media
Last updated on: March 29, 2012 11:46 IST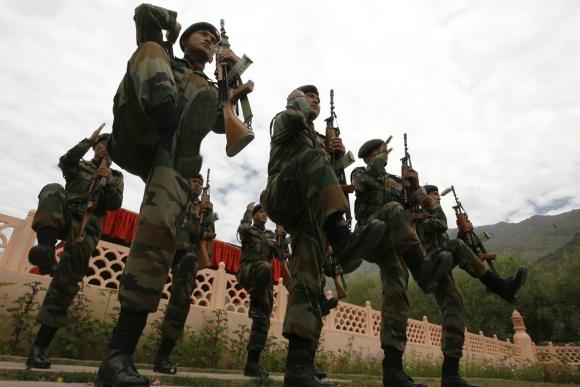 Yet India has failed to succeed in either indigenising production or tweaking what is bought to meet altered strategic realities.
And this has happened even as the military has achieved greater control over procurement. Its brass has, meanwhile, fought repeated battles through the media on what it believes its role should be -- on whether or not it should be deployed against left-wing extremists, on whether or not repealing the Armed Forces Special Powers Act is a good idea.
Instead of focusing on these issues and blaming civilian laxity as a matter of course, India's military leadership needs to take a good hard look at how, first, India's strategic objectives can be met by altering the armed forces' orientation; and, second, at how the military procurement process can be further tweaked, minimising the multiple objectives that each purchase currently must meet in order to make the eventual choice much more transparent and useful.
Click on NEXT for more...
TOP photo features of the week
Last updated on: March 29, 2012 11:46 IST
Click on MORE to see another set of PHOTO features...
Source: