Delhi HC spares Swamy from immediate arrest
Last updated on: January 13, 2012 18:52 IST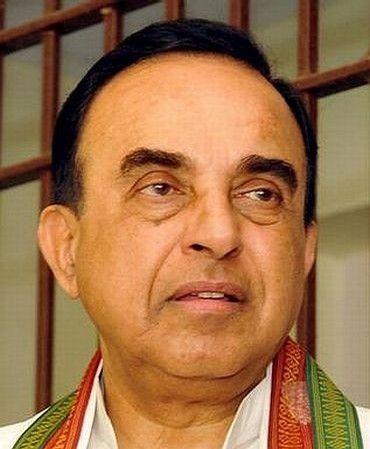 Janata Party chief Subramanian Swamy was on Friday granted interim protection till January 30 by the Delhi high court against his possible arrest for writing an allegedly "inflammatory" article.
Justice M L Mehta granted interim protection to Swamy and asked him to give an undertaking that he would not write such articles in the future. The court also issued a notice to the Delhi police, seeking its response to Swamy's anticipatory bail plea.
While hearing Swamy's plea, Justice Mehta observed, "We are a secular country and we should respect the system which we have."
The court said, "It is not a European country like Britain. We have diversity and we should be proud of it. If you (Swamy) give an undertaking that you will not write anything based on the book, I will grant you the relief," the judge said.
Click on NEXT for more...

Delhi HC spares Swamy from immediate arrest
Last updated on: January 13, 2012 18:52 IST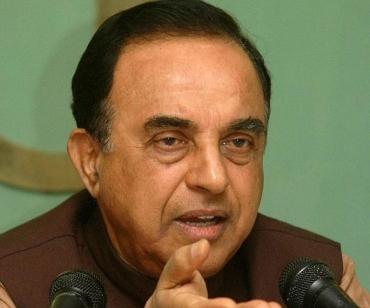 The court's observation came after Swamy's counsel, senior advocate K T S Tulsi, argued that as he (Swamy) has exposed the 2G scam against the government, this case has been lodged to harass him.
The counsel also said that Swamy had written the article based on a book, which he had written six years ago, but no untoward incident had happened after that. The police registered a case against him soon after he exposed the 2G scam, the lawyer claimed
Swamy had moved the high court on Wednesday, seeking anticipatory bail in the case filed against him in October by the Crime Branch of Delhi police, for writing an article in a newspaper in July last year which, it said, tended to spread communal enmity.
Swamy has denied all charges levelled by the Delhi police in the FIR. The matter will now come up for hearing on January 30.
Click on NEXT for more...
Check out our TOP photo features
Last updated on: January 13, 2012 18:52 IST
Click on MORE to see another set of PHOTO features...
© Copyright 2021 PTI. All rights reserved. Republication or redistribution of PTI content, including by framing or similar means, is expressly prohibited without the prior written consent.