Headley's 26/11 confession vindicates Indian stand
Last updated on: May 24, 2011 15:13 IST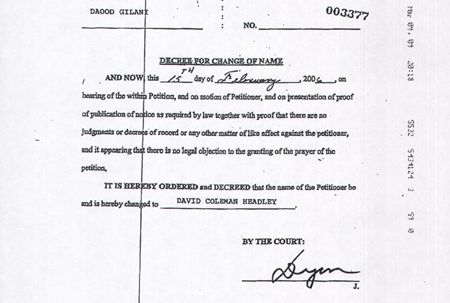 Although LeT operative David Coleman Headley says nothing new in his recent confession in a US court that Pakistani ISI helped Lashkar-e-Tayiba execute the 26/11 terror strikes in Mumbai, it still vindicates India's stand, reports Vicky Nanjappa.
Indian agencies are keeping a close watch on the developments in a Chicago court where the high profile trial of Tahawwur Rana in the 26/11 terror case is underway.
Senior Indian officials say the important thing about this ongoing trial is that India's claim has been vindicated and this trial has more emphasis on Pakistani spy agency Inter Services Intelligence when compared to the Lashkar-e-Tayiba.
What Pakistani-American LeT operative David Headley has said (that ISI helped LeT in the 26/11 plotting) is nothing new, but it does give a boost to India's entire case.
What the depositions show is that the ISI happens to control every terror network operating out of Pakistan and now there will be pressure on that agency to owe up to its crime.
Please click here to enlarge image
Click NEXT to read more..
'An attack like 26/11 couldn't have been undertaken without ISI's help'
Last updated on: May 24, 2011 15:13 IST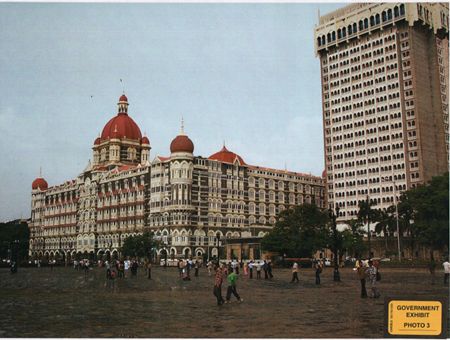 Indian agencies had maintained since day one that such an attack could not have been undertaken without the blessings of the ISI.
"Our own investigations have shown that Rana and Headley were constantly in touch with the ISI right from the planning stage. There was no way in which both could have worked out the logistics without the help of the establishment," an Intelligence Bureau source said.
While the Indian agencies maintain that the Headley testimony has details which were already known to one and all, the ongoing one would have more weight since it is being recorded by a court.
Pakistan has a lot to answer for
Last updated on: May 24, 2011 15:13 IST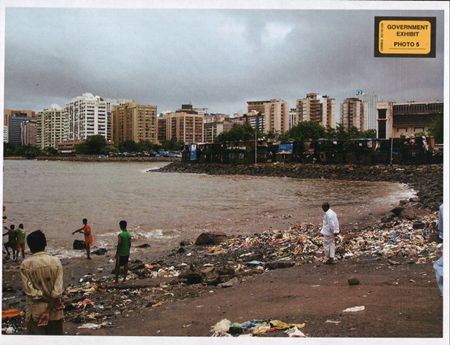 Although Pakistan has been quick to deny the involvement of the ISI in this attack, they would still have a lot to answer when they have to defend themselves before the court which is likely to issue summons.
However, for India, the more important deposition would be that of Pakistani Canadian Tahawwur Rana's. They are hopeful that he would stick to his earlier stand where he had said that he was an 'ISI operative' and not a 'cadre of the Lashkar.'
This part would be interesting and would go on to show that he was not some mere terror operative, but a man of the establishment.
The National Investigative Agency has its task cut out and would leave for Chicago once the formalities in the trial are completed.
Image: An exhibit by the US attorney's office in the ongoing trial of Tahawwur Rana in a Chicago court shows the site in Colaba, South Mumbai, where the dinghy carrying LeT terrorists landed to carry out the 26/11 terror strike. This photograph was in Headley's possession
For India, Rana is the man
Last updated on: May 24, 2011 15:13 IST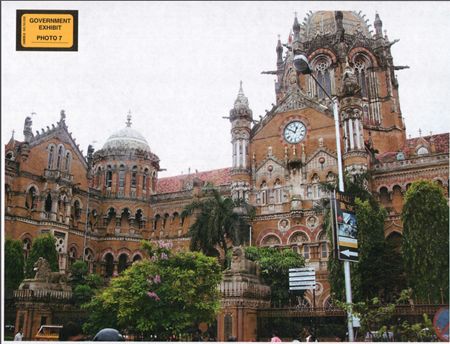 Although it is a fact that Headley's interrogation has not provided India with the desired information since he has not moved  even a centimetre from what he had said to the Federal Bureau of Investigation while seeking a plea bargain.
While Headley provided the larger picture of the attack and the planning, Rana would be the man who will give the Indian agencies the nitty-gritty of the attack, sources also said.
For instance, Headley while speaking on the ISI's involvement, goes on to name Major Mazhar Iqbal as one of the key operatives in the attack.
However, with each of these persons working with several aliases, it would be tough for any agency to determine who exactly these persons are.
But Rana is expected to sing more during his trial and interrogation since it is clear that he is looking to be tried as an ISI operative rather than a mere terror operative, official sources also said.
India's first attempt would be to try and extradite Rana
Last updated on: May 24, 2011 15:13 IST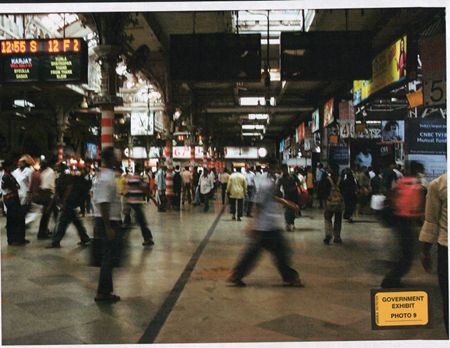 India's first attempt would be to try and extradite Rana as it feels that it is important that he be tried in India rather than in-absentia.
However, the chances of any extradition are very less, and in such an event, a team of the Intelligence Bureau and the NIA will be dispatched to Chicago to interrogate the man.
But unlike the Headley case, India would not rush into this since they would not want to be caught in any embarrassing situation like they were in the last time around.
Moreover, the questionnaire for Rana is already under preparation and India would finalise it once the trial is over.
India is hopeful that the Rana interrogation would be a more independent one when compared to the Headley interrogation due to obvious reasons.