All systems go for PSLV C23 launch
June 29, 2014 14:55 IST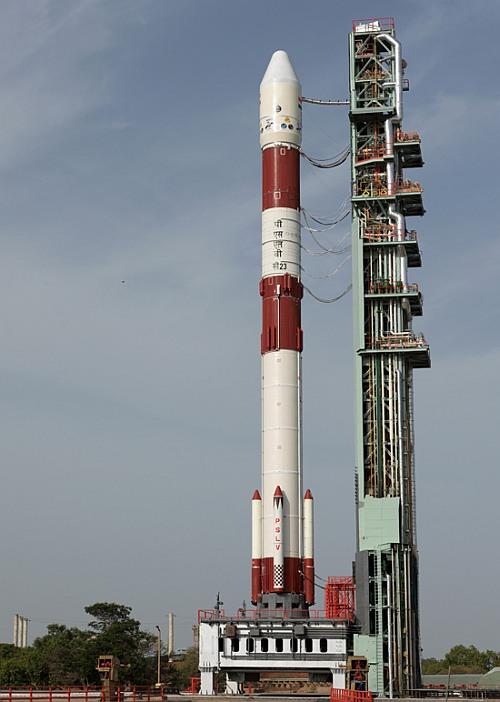 In an exclusive commercial launch to be witnessed by Prime Minister Narendra Modi, India's national space agency ISRO is set to launch five satellites from four countries from the spaceport of Sriharikota.

PSLV C23 is scheduled to lift off from Satish Dhawan Space Centre in Sriharikota at 9.52 am on Monday.

After an estimated time of 20 minutes, ISRO's workhorse PSLV is expected to separate all five satellites -- one by one into their intended orbit, ISRO officials said.

Besides its main payload of 714 kg weighing French Earth Observation Satellite SPOT-7, PSLV C23 would carry 14 kg AISAT of Germany, NLS7.1 (CAN-X4) & NLS7.2 (CAN-X5) of Canada each weighing 15 kg and the 7 kg VELOX-1 of Singapore.

NLS 7.1 and NLS 7.2 are from the University of Toronto, Institute of Aerospace Studies/ Space Flight Laboratory. Canada. Both payloads would fly in precise formation using differential GPS with centimeter-level accurate position control system.

Click NEXT to read further...
All systems go for PSLV C23 launch
June 29, 2014 14:55 IST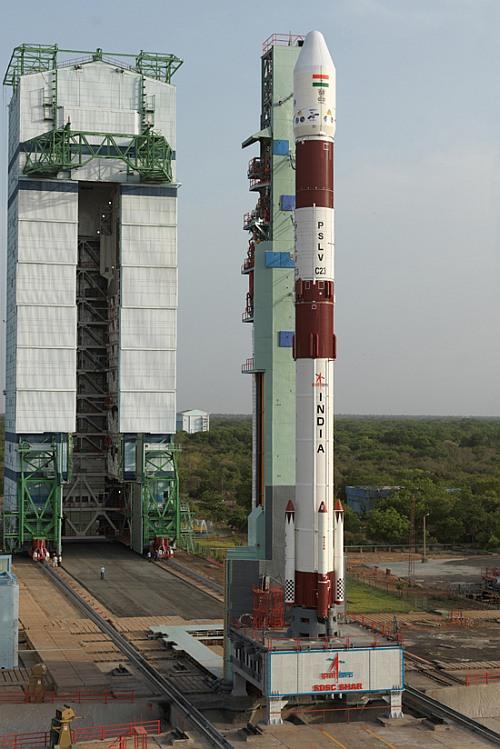 VELOX-1 from Nanyang Technological University, Singapore is a technology demonstrator for design of image sensor, MEMS-based attitude determination and control system and inter-satellite RF link.
"These five satellites are being launched under commercial arrangements that ANTRIX (ISRO's commercial arm) has entered with the respective foreign agencies," they said.
The Mission Readiness Review Committee and the Launch Authorisation Board, which met on Friday, cleared the launch after rescheduling it for 9.52 am.
The launch, originally fixed at 9.49 am, was rescheduled to 9.52 am due to the probability of space debris movement during the launch window.
Prime Minister Modi reached Chennai by air on Sunday on his way to Sriharikota, to witness the launch. This is also Modi's first visit to South India after becoming the prime minister