Activist Shami Chakrabarti in UK's Most Influential list
Last updated on: October 12, 2010 07:48 IST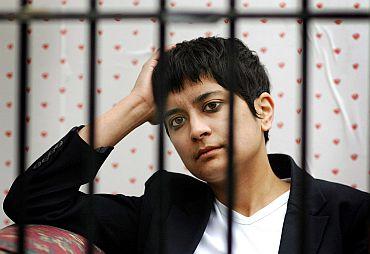 Indian-origin activist Shami Chakrabarti has grabbed a top spot on the list of Britain's Most Influential Women, just behind Queen Elizabeth II.
Chakrabarti, 41 is the director of Liberty, a British pressure group championing human rights and was placed fourth on the list compiled by the National Magazine Company, whose publications include Cosmopolitan and Good Housekeeping, reported BBC online.
Click NEXT to read further..
Text: PTI
Harry Potter creator Rowling tops the list
Last updated on: October 12, 2010 07:48 IST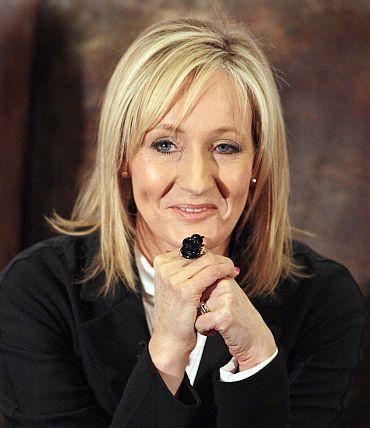 The list was topped by 'Harry Potter' author J K Rowling and the ruling monarch was pushed to the third spot by former 'Spice Girl' Victoria Beckham who grabbed the second spot.
The pixy-haired Chakrabarti, who was born to Bengali parents living in London, was labeled, 'The most dangerous woman in Britain' by tabloids for her outspoken criticism of the Labour government's response to crime and terrorism.
Cheryl Cole, Kate Moss also make it to the top 10
Last updated on: October 12, 2010 07:48 IST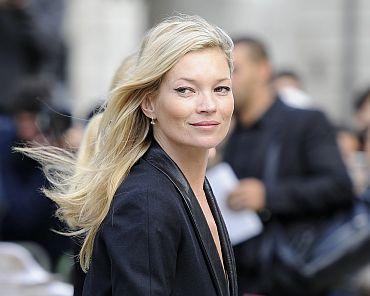 Meanwhile Rowling, who began writing the Hogwarts tale of young wizard Harry Potter as an unemployed single mother, grabbed the top spot.
'Girls Aloud' singer Cheryl Cole was fifth, while supermodel Kate Moss also made the top 10.