Field Rahul and Modi against me, says AAP leader
December 30, 2013 10:37 IST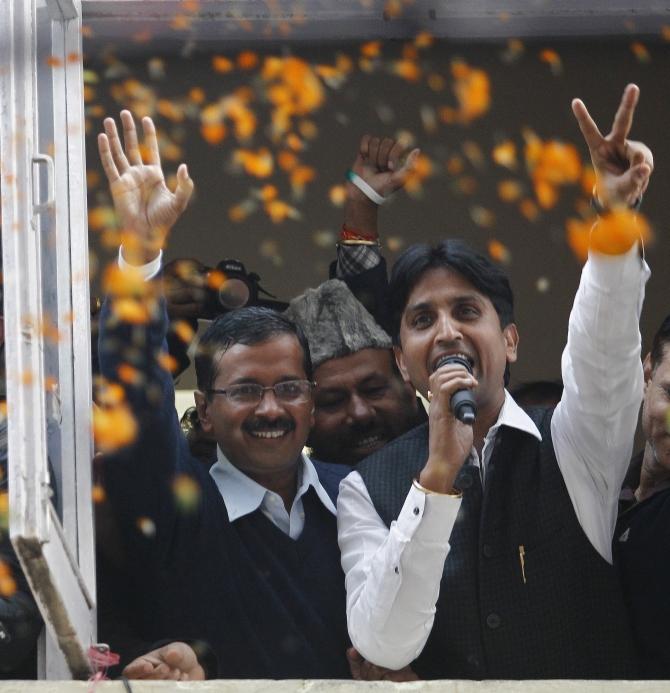 Kumar Vishwas, an Aam Aadmi Party leader whose name is doing the rounds as the candidate Arvind Kejriwal might field against Congress Vice President Rahul Gandhi in the Lok Sabha elections, has dared the Bharatiya Janata Party to make it a three-cornered fight by fielding Narendra Modi.

"If Modi really wants to end Rahul Gandhi's reign in Amethi, let him contest from there. Or then field (BJP president) Rajnath Singh from there. Let Rahul Gandhi, Modi and me contest from Amethi and see who wins," Vishwas, a 43-year-old poet said.
Click NEXT to read further…
Field Rahul and Modi against me, says AAP leader
December 30, 2013 10:37 IST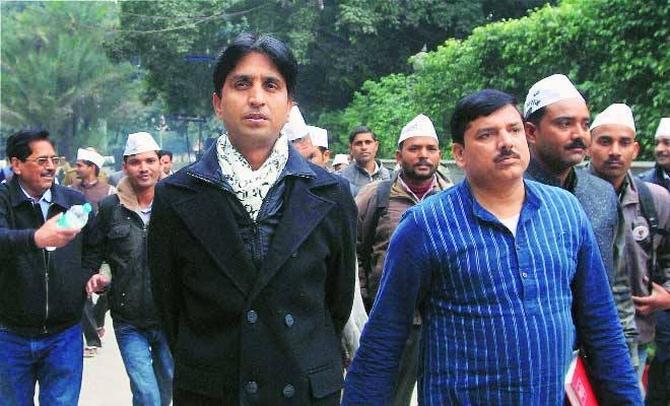 Modi is the BJP's prime ministerial candidate and the general elections due by May are widely seen as a direct contest between him and Gandhi, though the Congress has not formally named its vice president as its candidate for PM yet.

Gandhi contests elections from Amethi, a Gandhi bastion, in Uttar Pradesh. After his party's spectacular debut in the Delhi elections, Aam Aadmi Party chief Arvind Kejriwal had announced that his year-old party would also contest the national elections and could field Vishwas against the Congress leader.
Click NEXT to read further…


Field Rahul and Modi against me, says AAP leader
December 30, 2013 10:37 IST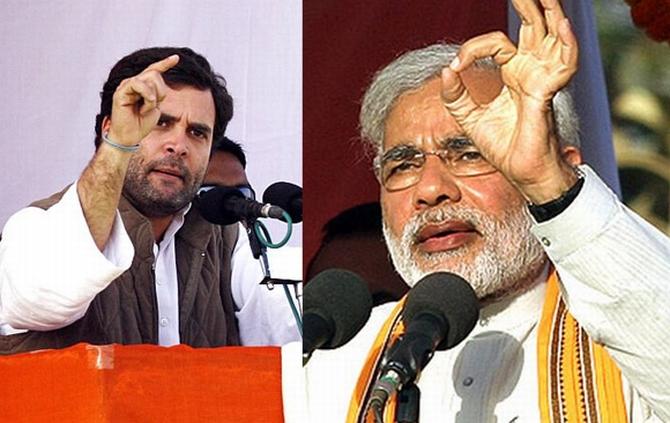 BJP chief Rajnath Singh is the Lok Sabha MP from Ghaziabad, where Kejriwal lives.

In the recently held Delhi elections, Kejriwal defeated former Chief Minister Sheila Dikshit by a massive margin. His AAP won 28 seats, the second highest tally, and agreed to form government after single largest party the BJP declined, saying it did not have the numbers.

With 28 legislators, Kejriwal runs a minority government, with the external support of eight Congress MLAs.

Click NEXT for more photo features...
TOP photo features you missed last week
December 30, 2013 10:37 IST
Click on MORE to see another PHOTO features...
© Copyright 2021 PTI. All rights reserved. Republication or redistribution of PTI content, including by framing or similar means, is expressly prohibited without the prior written consent.