4 reports that expose Reddys' misdeeds in Bellary
Last updated on: September 5, 2011 13:46 IST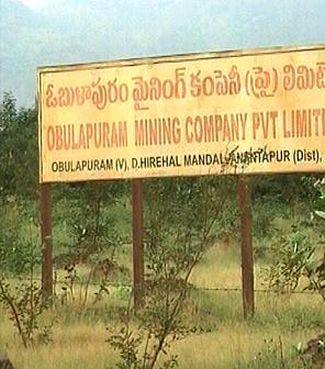 With the arrest of Bellary mining magnate Janardhan Reddy by the Central Bureau of Investigation, the focus has now shifted to the Obulapuram Mining Company, the lease for which was granted by the Andhra Pradesh government then led by Dr Y S Rajasekhara Reddy.
G Janardhan Reddy, G Lakshmi Aruna (Janardhan Reddy's wife), G Karunakara Reddy, D  Parameshwara Reddy and B Sree Ramulu are directors of the Bellary-based Obulapuram Mining Company Private Limited (OMC)
Besides its probe, the CBI is relying on the reports submitted by the Lokayukta, forest department and the Income Tax department to nail Obulapuram Mining Company for illegal mining in Bellary.
Rediff.com's Vicky Nanjappa summarises the four reports.

Click on NEXT to read further...


The CBI investigation report
Last updated on: September 5, 2011 13:46 IST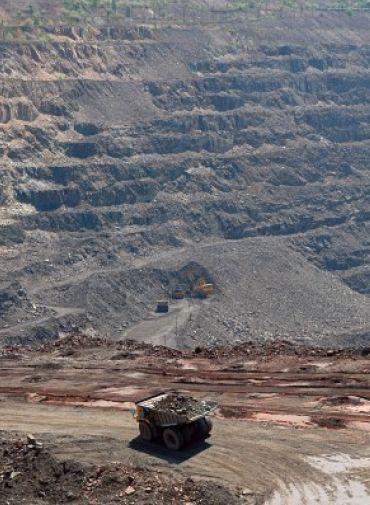 The allegation as per the CBI report is that the OMC, a very big exporter of iron ore with a mining lease from Andhra Pradesh, exported iron ore of Karnataka origin. However, when records were verified, there was no record to show that permits were issued to OMC from the Director of Mines & Geology, Karnataka.


Further, the allegation is that the total exports of iron ore of Karnataka origin by OMC during 2006-07 to 2010-11 was 71,61,455 MT, which included 21,44,789 MT from Chennai Port.

The total exports of iron ore of AP origin by OMC from Chennai between 2006-07 and 2010 (till Dec) 2,17,660 MT only.


Further, fake permits were used to transport ore illegally out of Karnataka in the name of a lease, which had emerged from Andhra Pradesh.
Further, the CBI is also dealing with the under invoicing during the export of ore. The total under invoicing in US $ and INR comes to $52,341,292.00 corresponding to Rs.215,12,50,387. The foreign exchange involved in this case, has not come to the Union of India and indicates that this amount might have been parked in some Banks in Tax Heaven countries and the amount is estimated to be over Rs 215 crore.
Justice Santish Hegde's report
Last updated on: September 5, 2011 13:46 IST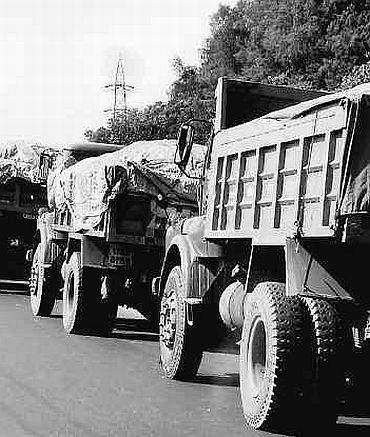 The Lokayukta, who submitted his report on this issue recently, stated the following:

* Forged permits purportedly issued by the Mines and Geology department of Andhra Pradesh were used for illegal transport of theft iron ore from Hospet, Sandur Bellary and other taluks. Use of such permits was the main reasons for illegal iron ore transport in the BHS region and also from the surrounding districts.
* There is indication of an unholy nexus in the obtaining of fake permits and use of illegal transport of iron ore mainly illegally extracted from the various places like forest land, revenue land and also from regular leases i.e., excess quantity than permitted in Karnataka.

* Rs 1,11,13,394 was paid for procuring such permits. A person by name Sajjan hailing from Hospet was the agent for this purpose. The other persons involved are Yeriswamy, Mahesh, Ramu, Waheed and others. The forged permits were used for transporting iron ore to various destinations like Belekeri, Karwar, Goa, Krishnapatnam, Chennai, Mangalore and steel units inside and outside the State.

* The modus operandi to carry out such an operation is also interesting. There is a well-established forest check post at interstate border near Bellary (Hagari check post). This check post was withdrawn by the then Deputy Conservator of Forests, S.Muthaiya in 2008.

* From the records seized from Belekeri port, large numbers of forged permits were found purportedly issued from Andhra Pradesh. With this act of withdrawal of established check post, it is quite clear that Andhra Pradesh-origin Xerox copies of bulk permits and forged trip sheets were in use at a large extent to illegal transport of iron ore from the illegal stockyards, permitted stockyards, forest and revenue areas and also from regular leases.
Forest Department Report
Last updated on: September 5, 2011 13:46 IST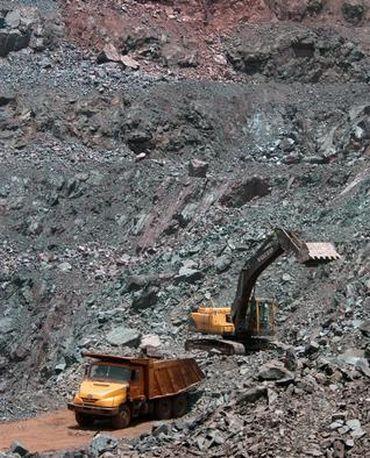 According to the forest department report, one of the main reasons for illegal iron ore mining during 2009-2010 was posting of favoured officials at strategic posts of police, mines, forest, revenue and other departments.

Because of this, a fearless atmosphere prevailed in the Bellary district. Law of the land was seemed to have been suspended and oral whip was used to keep silent.

Consequently, the administration allowed the loot of natural resources, in this case iron ore, which continued without any opposition. Huge bribes were paid. Mafia-type operations were routine practices of the day.
It is to be noted that during late 2009, the state government tried to post some upright and officers with known integrity in revenue, forest and other departments. Unfortunately, for reasons known to the government, they were transferred in a fortnight and the old officers were reposted.

This act of withdrawal has further fuelled the corruption to raise its head and it has became a monster, uncontrolled as reflected in the seized documents.

A well equipped intelligence networking was deployed by the 'bosses' involved in illegal operations where their people were placed at strategic places all along the major routes to Krishnapatnam, Belekeri, Karwar and others ports.

The trusted personnel's were deployed/posted with motorbikes, mobile phones and money. Rooms were taken on rent on routes to stay and watch. A parallel administration was in position and operation. Regular payments were made to such deployed personnel's as seen in the seized records. The government machinery/ administration was totally paralysed.
The Income Tax Department report
Last updated on: September 5, 2011 13:46 IST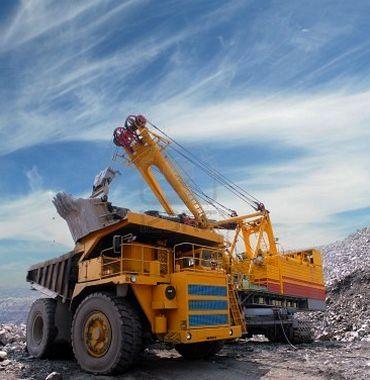 Records of Income Tax Department, show that several entries of payment of penalties against the illegal transport of theft iron ore (in Karnataka, Andhra Pradesh and others) have been recorded during the period on various dates.

The payment of penalty is a proof of illegal transportation and theft of iron ore.

It also proves that concerned people are taking the responsibility for transportation illegal iron ore by collecting "risk amount" by Sri K Mahesh and his associates.

With the records and field observations it is found for the last 5 months, that the risk amount had been collected at the rate of Rs 75 to Rs 200 per MT based on the risk involved, distance, state and the relationship with the party.

In the five months period, Rs 40,92,88,860 of risk amount was collected and by dividing this amount to an average of Rs 125 per MT it comes out 32,74,310.88 MT illegally transported in this period.