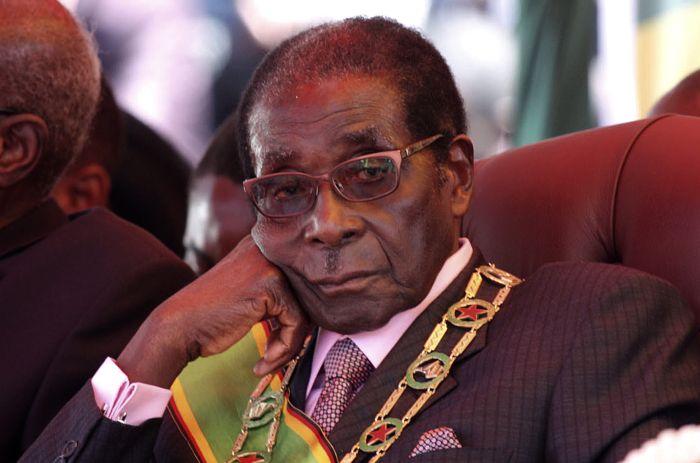 Zimbabwe's ruling party ZANU-PF on Sunday sacked incarcerated President Robert Mugabe.
The chairman of the Zimbabwe War Veterans Association Chris Mutsvangwa confirmed that Mugabe had been replaced by ex-vice-president Emmerson Mnangagwa as party leader, who had been fired by Mugabe this month, several media reports said.
The party was beginning the process to remove Mugabe as President of Zimbabwe, Mutsvangwa confirmed.
Tens of thousands of Zimbabweans attended street protests on Saturday to demonstrate against the Mugabes.
The 93-year-old autocrat is yet to resign and was said to be 'buying time' to negotiate an end to his 37-year-long reign.
Saturday's marches capped an unprecedented week in which army generals led by General Constantino Chiwenga seized power and placed Mugabe under house arrest.
Mugabe's grip on power was broken last week when the military took over, angered at his wife Grace's emergence as the leading candidate to succeed the 93-year-old president.
Mugabe - the world's oldest head of state – remains national president for the time being but now faces overwhelming opposition from the generals, much of the Zimbabwean public and from his own party.
Photograph: Stringer/Reuters