She's time and time proved how helpful she is and this time the story proves that External Affairs Minister Sushma Swaraj is a romantic at heart!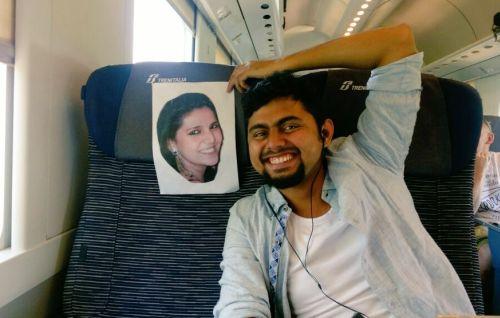 On Monday night, Swaraj came to the aid of lovers facing, or going through, a forced separation.
Faizan Patel, tweeted on August 4, days before he and his wife were to go to Italy on their honeymoon, that his wife Sana Fatima Khan lost her passport. Taking to Twitter, he said, "This is how I am travelling with my wife as of now" and a unique photo of Faizan seated along an empty seat where Sana's photo is pasted.
And here's where Sushma Swaraj swoops in and becomes the hero of the day when she tweets back, saying, "Ask your wife to contact me. I will ensure that she is with you on the next seat. She added later, "My office has reached you already. You will get a duplicate passport tomorrow. @faizanpatel."
Sana's reaction was apt. She said she was speechless.
This is not the first time Sushma Swaraj stepped in. From bringing kidnapped Indian woman Judith D'Souza home from Afghanistan or responding to requests over social media, from stranded Indians in Middle East, she has shown promptness. In fact, just 10-odd days ago, Swaraj came to the aid of another distressed Haryana couple.
Image: Faizan Patel's this image with the caption 'This is how I am travelling with my wife as of now' caught the attention of the external affairs minister. Photograph: @Faizanpatel/Twitter