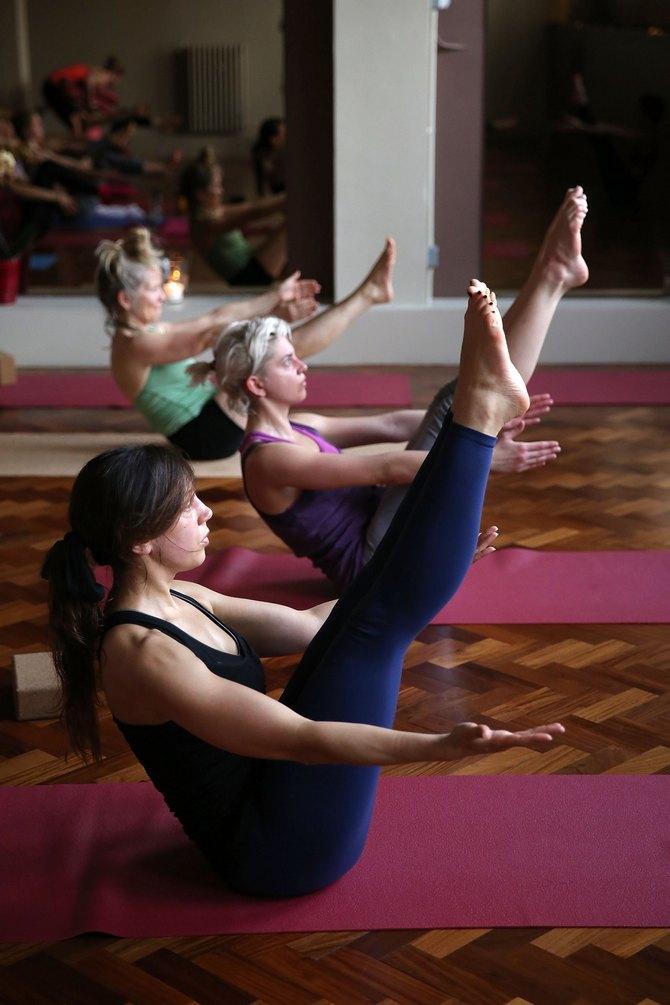 Batting for yoga, Karnataka Chief Minister Siddaramaiah on Sunday said the state government is planning to include it in the school and college curriculum.
"In these days, people are experiencing pressure and doing yoga is a better way to tackle stress and pressure. We have to address it (stress), otherwise it will affect our health," he said.
"Government is planning to include yoga in school and college curriculum. I asked the Higher Education ministry to do it," he said, addressing 10,000 participants, including Bollywood actor Shilpa Shetty at the Sree Kanteerava Stadium on the occasion of International Yoga day celebrations in Bengaluru.
Besides Siddaramaiah and Shetty, Minister R V Deshpande and few others performed yoga exercises on the stage, under the guidance of Yoga Guru Vachananada.
A yoga exponent, Shetty did various asanas, including Surya Namaskar Bhujang, much to the delight of participants.
"Yoga is for peace, health and harmony... Health is more important than wealth. Wealth will be no purpose if a person is suffering from ill-health," the Chief Minister said.
"If people do yoga for an hour every day, their health will be good," he said.
School children and people from various walks of life participated in the event organised by the government.
Earlier, Siddaramaiah, along with bureaucrats, attended the event conducted at Vidhana Soudha, the state secretariat, for an hour.
In a separate event, about 500 people celebrated the event at the International Centre of Sri Sri Ravi Shankar's Art of Living Foundation.