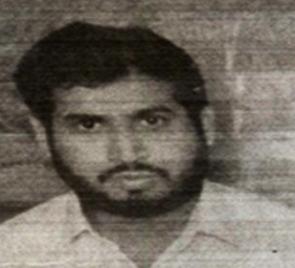 Indian investigating agencies will finally lay their hands on an important Indian Mujahideen operative who could well be the answer to the outfit's Gulf module, reports Vicky Nanjappa.

Authorities have nabbed Abdul Wahid Siddibapa, who is related to IM co-founder Yasin Bhatkal, in Abu Dhabi and formalities are on to bring him to India after his identification is established, sources in the Intelligence Bureau and National Investigation Agency tell rediff.com.
Wahid's name had cropped up during the 2006 serial blasts in Mumbai, the Chinnaswamy blasts in Bangalore and the Delhi serial blasts in 2010. Although not physically present in India at the time of the blasts, he is alleged to have played a key role in the management of finances.
The agencies have picked up a trail to suggest that Wahid had channelised the funds for IM in India. Eight transactions were noticed prior to these blasts. Two were through a private bank, while the remaining were made through Western Union. The money was picked up by IM operatives in Delhi and Bangalore, investigations revealed.
Wahid will be extremely crucial to the investigation into the funding of the Indian Mujahideen. While it is a well-known fact that a majority of their funds are picked up from the Gulf, the agencies were not sure about the collection points.
The funding has always been handled by several persons who worked only on a need-to-know basis. Wahid, due to his proximity to Yasin and Riyaz, was chosen for this important job. He was not actively into raising funds or providing logistics.
However, he was the point man who collected the funds and transferred them to India, officers in the National Investigation Agency told rediff.com.
"Our sympathisers in the Gulf want to remain anonymous due to obvious reasons. In such instances, a person such as Wahid gains importance. His job is to arrange for a pick up point of the funds and then transfer it to India," Yasin had told his interrogators.
An NIA team which has been preparing a database on Wahid will now visit Abu Dhabi.
The Interpol had issued a notice against Wahid following the Delhi blasts. According to the data on him, he is a resident of Maqdoom colony, Bhatkal, Karnataka.
He was stationed in Dubai for a long time where he ran a small business. At the time of his arrest he was on some work at Abu Dhabi, and his movements were being monitored by the Interpol.
Image: Abdul Wahid Siddibapa
Photo courtesy: Interpol's website