Here's your weekly digest of the craziest stories from around the world.
A rat-ical idea! A rat café is opening in San Francisco
There are cat cafes, pig cafes, etc. So it only seems logical that some other species get in on the action.
For two days this summer, San Francisco will be host to a pop-up rat cafe, where patrons will be able to enjoy coffee and pastries in the company of the rodents.
The San Francisco Dungeon, a tourist attraction where actors re-enact bits of the region's history, will be hosting the event July 1 and July 7. Tickets for the rat cafe are $49.99 apiece and include coffee, tea or water and a breakfast pastry. When you're done eating, you get 15 minutes set aside to hang out with the "ambassador rats."
---
Retired Japanese cop sets new Hello Kitty record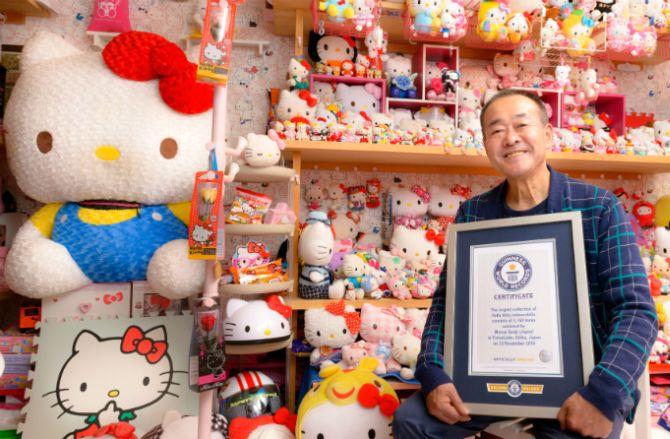 With 5,169 Hello Kitty items and a pink-painted Hello Kitty house in Yotsukaido, Chiba, retired Japanese police officer Masao Gunji stands as the new Guinness Book of World Records holder for the largest Hello Kitty collection, surpassing the previous owner of the title Asako Kanda, also from Japan, at 4,519.
The collection includes plushies, bento boxes, towels, and stationary items, to name a few, and took Gunji and his wife over 35 years to build.
At 67 years old, Gunji spends his time searching out new Hello Kitty toys to fill the pink palace he built to house all his collectibles.
---
Pakistan arrests man for driving pet lion through Karachi streets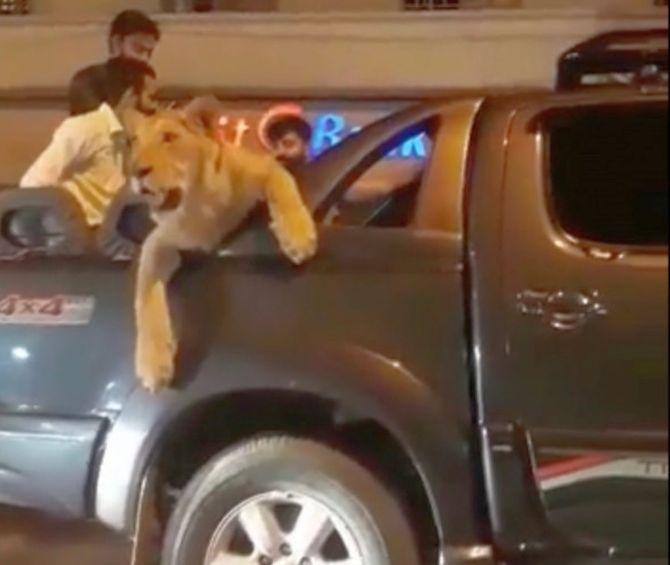 Police in Pakistan have arrested a man who took his pet lion for a night-time drive through the streets of the bustling southern port city of Karachi after video of the incident went viral on social media.
The brief clip shows a docile lion lounging in the back of a pick-up truck, restrained by a leash and collar, as curious onlookers walk past in the city of about 20 million people.
Businessman Saqlain Javed was arrested on Wednesday but later freed on bail.
---
Belgian start-up puts crickets on the menu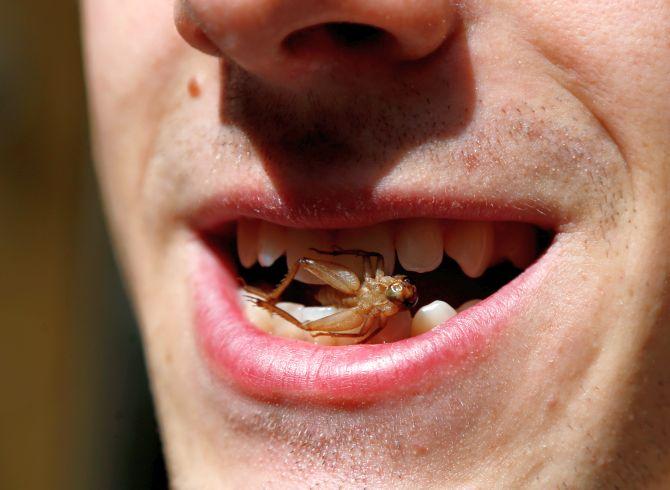 A Brussels start-up is hoping to stir a culinary revolution in Belgium by pushing crunchy crickets as a protein alternative to meat.
Eco-friendly 'Little Food' said its crickets, which can be eaten dried, in different flavors such as garlic or tomato, or turned into flour, were also friendlier on the environment compared to some cattle farming.
While eating insects is common practice in a number of countries, such as China, Ghana, Mexico and Thailand, Brussels residents seemed unsure about putting crickets on the menu.
---
Too beautiful to drink? Korean barista's incredible latte art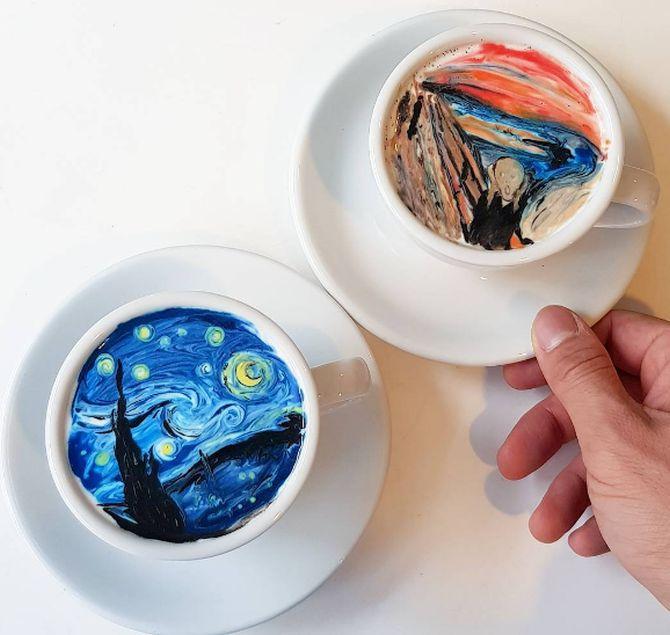 It's almost too beautiful to drink. A South Korean barista is blowing latte flower art out of the water with his 'creamart' masterpieces.
Lee Kang-bin has recreated world-renowned paintings, including Vincent van Gogh's 'The Starry Night' and Edvard Munch's 'The Scream', using coloured cream and tiny brush strokes in his coffee shop in Seoul, South Korea.
His creativity and colour stroke mastery has been deemed a hit on social media, with online praise on picture-perfect foam sketches of Pirates of the Caribbean's Jack Sparrow and The Little Prince.