Here's your weekly digest of the craziest and funniest stories from around the world.

---
One hell of a mugshot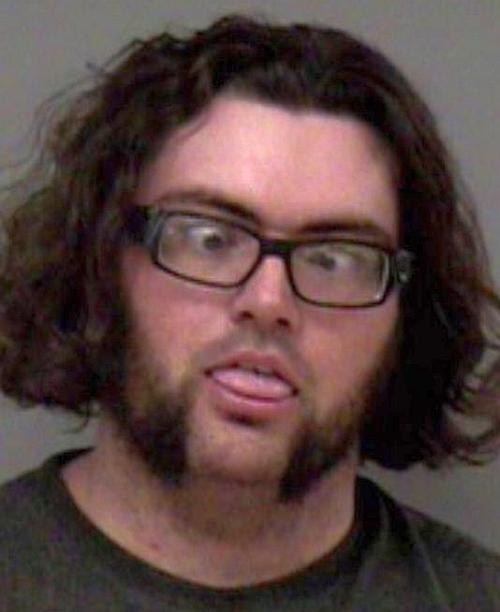 Nathaniel Follette was not a happy man when policemen arrested him from a grocery store in Fresno, California and expressed his sentiment by making a memorable mug shot when he crossed his eyes and stuck his tongue out as the cameras flashed.

The 31-year-old was arrested after riding his bicycle inside the grocery store, according to a post on the Madera Police Department Facebook page.

When security asked Follette to leave, he pulled out a pocketknife and was still holding the knife when police arrived on the scene.

The police department wrote, "Follette was not happy with his arrest and protested by making this face in his booking photo."

The photo posted on the Madera Police Department Facebook page has almost 300 likes.
---
The most dangerous sex position in history is...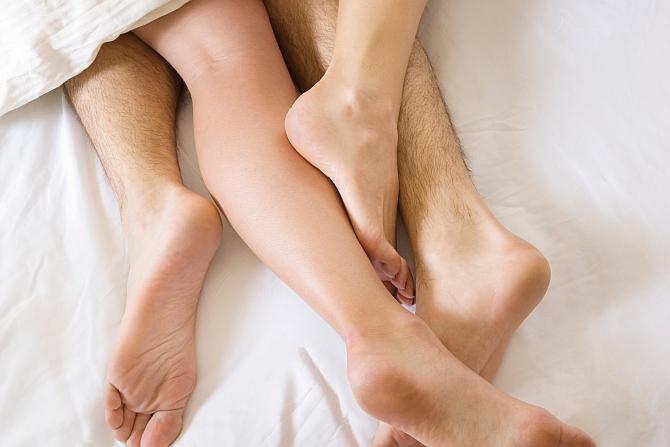 All men who prefer their women on top, beware! It is it the most dangerous sex position in the history, claims a new study.

According to researchers in Brazil, who examined the cases of the 44 men who attended 3 hospitals, the woman-on-top position during intercourse was responsible for half of all penile fractures sustained during sex, the Independent reported.

28 fractures were sustained during heterosexual sex, 4 during homosexual sex, 6 after "penis manipulation" and 4 in circumstances which remain unclear.

The scientists explained it may due to woman's entire body weight landing on the penis, and when it suffered a 'wrong way penetration,' while the harm for her was generally minor, it was major in the penis.

Half of the patients also admitted to have heard an audible crack and feeling pain after the incident, and while most of them did go to hospital within the next 5 or 6 hours, the authors noted that since the injury was relatively uncommon and could cause embarrassment, most people tend to put off seeking medical treatment.
---
He walked 56 days with a football on his head for good cause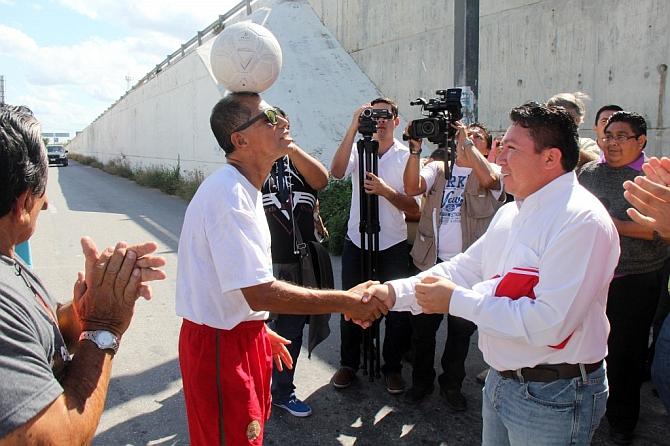 A man named Juan Marquez Nieto walked for 56 days, completing a 1240-mile trek with a football balanced on his head with a demand to end violence in Mexico.

Nieto, who had previously made into Guinness Book of Records in June 2011 by walking with a ball on his head for 7 and a half miles during an hour and 50 minutes, had walked across from the tourist resort of Playa del Carmen all the way to Mexico City, for the good cause, the Daily Star reported.

The sports advisor, who covered around 38 miles a day during his incredible feat, had begun his journey on November 23, 2014, and travelled through 9 states on his way to Mexico City with a masseur and support van for company.

Nieto had the support of civilian organisations who too are demanding justice for the 43 students kidnapped and massacred last September.
---
Man dies after three-day online gaming binge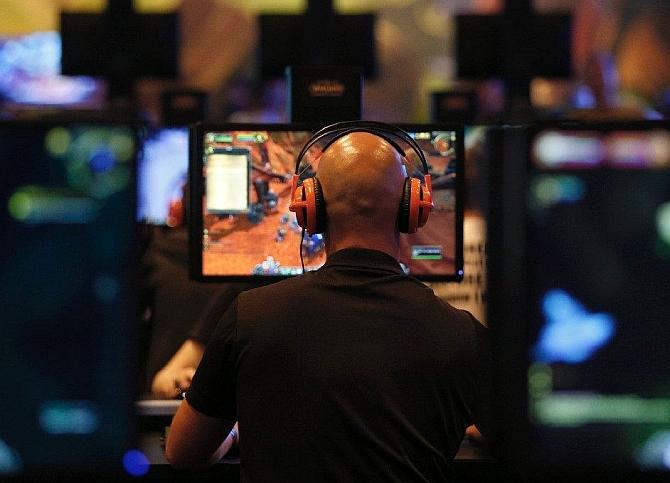 A Taiwanese man was found dead in an internet cafe after a spending three days straight on a marathon gaming binge.

The 32-year-old man, known only by his surname Hsieh, was first spotted slumped in his chair in front of a computer by staff and other customers, but they all thought he was sleeping, the Mirror reported.

Later after a worker discovered he was not breathing when he went to check on him, they were stunned and immediately called emergency services to the cafe in Greater Kaohsiung, but the gamer was pronounced dead shortly after he arrived at the hospital.

The worker who found him said that Hsieh was a regular customer there and always played for consecutive days, adding that when tired, he would sleep face-down on the table or doze off slumped in his chair and that is why they were not aware of his condition in the beginning.

Doctors confirmed that Hsieh died from heart failure and ruled the incident was a "sudden death" brought on from "prolonged computer gaming."
---
Meet the world's 'most travelled' man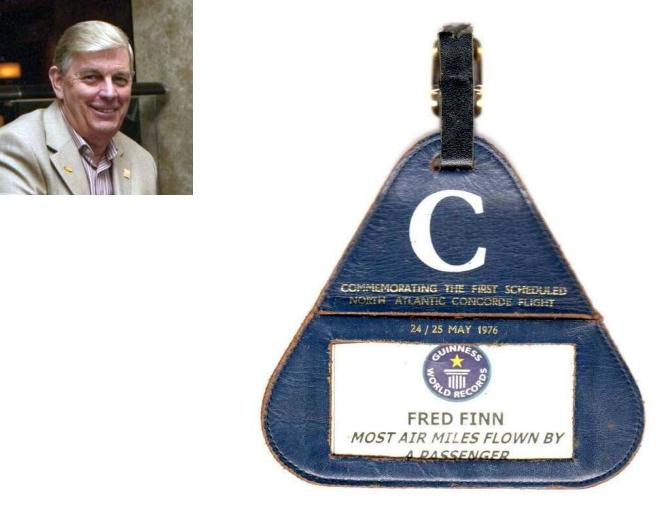 Fred Finn, who has visited 150 countries and spent 16 million miles and countless hours up in the skies, holds the title of "most air miles flown by a person" in the Guinness Book of World Records.

The 74-year-old Brit said that he was commuting when he lived in New York across the Atlantic every week for about four years, the Huffington Post reported.

The Brit added that eventually Concorde came out and he took its first flight out of Washington, which meant he could connect in Nairobi or Singapore on the same day and do that same trip in nine hours instead of 18.

The international businessman, who used to have three passports attached to each other, all with valid visas stamps, but today only carries a U.S. and British passport and oftentimes asks to forego stamps to save space, added that he lives most of his time in the Ukraine and the longer he can hang onto one passport, the better.

Finn, who claims to be "the number one writer on TripAdvisor" with "like 43,000 followers," continued that every country he has been to, he has actually either worked in or stayed there.
---
Our mobile phones are teeming with bacteria!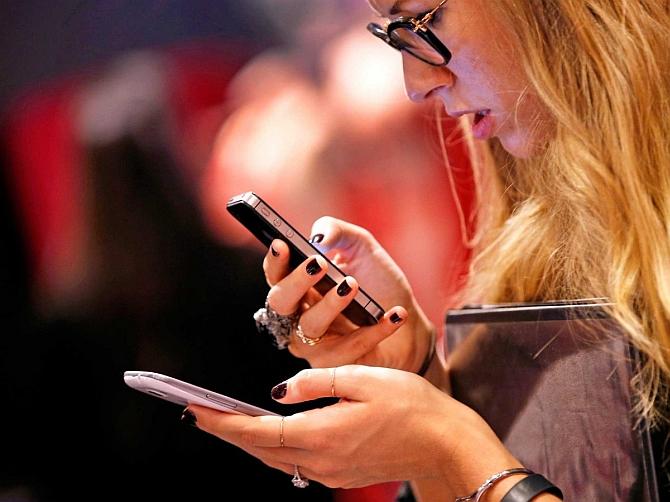 A new study has recently provided a deeper insight into how filthy mobile phones are that people use in their daily life.

Students from the University of Surrey revealed just how much bacteria is on the phone and it's pretty gross, News.com.au reported.

Bacteria use all sorts of things as vectors in order to transmit - insects, water, food, coughs and sneezes, or sexual contact.

Many of the phones showed the biggest and clearest blotch of bacteria growing around where the "home" button was.

Most of the bacteria is harmless but disgusting. And some disease-carrying bacteria such as the Staphylococcus aureus has turned up in previous years when the university conducted the experiment.
---
'Ghost particle' seem to prove that 'aliens' do exist!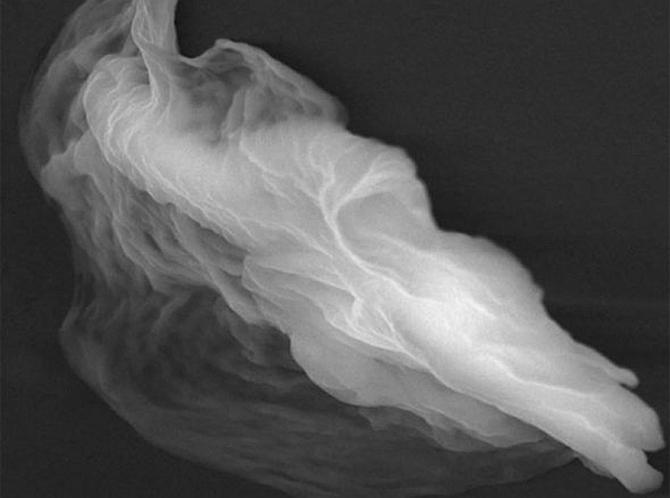 A never-before seen picture, revealing a spectral-like 'ghost particle' discovered in debris gathered from outer space, hints at existence of aliens.

Researchers at the University of Sheffield and the University of Buckingham Centre for Astrobiology, who discovered what is thought to be a 'living balloon' which once used to carry microscopic alien organisms, claim it to be the latest proof aliens exist, the Daily Express reported.

Researcher Milton Wainwright insists that the particle resembling a chiffon scarf with the width of a human hair and a ghostly appearance, found in dust and particulate matter collected from the stratosphere, is biological.

Wainwright added that they can speculate that in its space environment this 'ghost particle' is a living balloon which an alien microscopic organism might inflate with lighter than air gasses allowing it to float in the air or the seas of an unknown space environment.

Wainwright noted that the particle in the picture, which looks more like a collapsed balloon, however in its natural state is probably inflated, are like nothing previously found on Earth.

He added that it is amazing is that they appear on the sampling stubs in an absolutely pristine condition with no contamination like pollen, grass or pollution particles "Unless a means of lifting them from Earth exists which selectively sieves them out from other Earth-derived debris then they must be incoming from space.
---
... and here's another theory on alien life out there!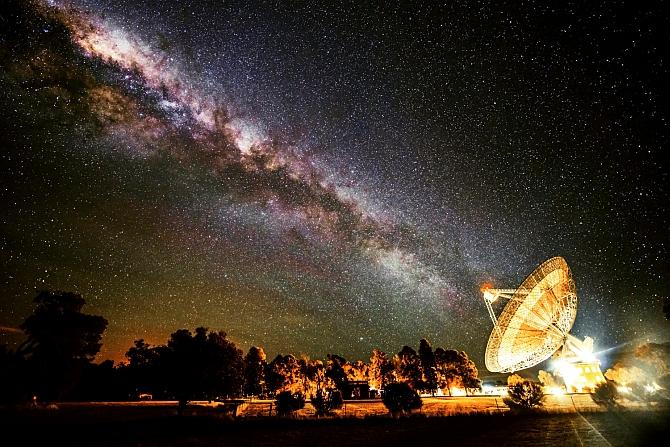 A mystery 'alien' radio signal from space has been captured 'live' for the first time by radio dishes here on Earth – but the source is still unknown.

Astronomers have speculated the signals could come from evaporating black holes, or even from distant alien civilizations.

The high-energy radio bursts last for just a few milliseconds, but their sources are thought to emit as much energy in that time as the Sun does in an entire day.

The source of the signal captured by CSIRO's Parkes radio telescope in Australia could be as distant as 5.5 billion light years away.
'Fast radio bursts' last for mere milliseconds, and were first discovered in 2007 -- but no scientists have ever intercepted one happening 'live' before.
---
86-year-old woman pays a crore to live aboard cruise ship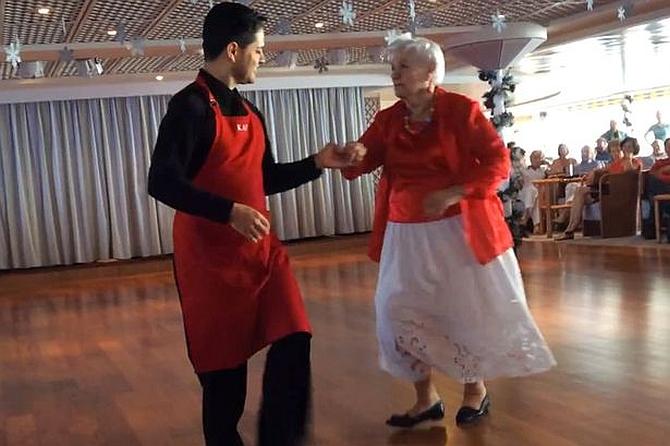 An 86-year old Florida widow has spent nearly seven years living on a luxury cruise ship, paying $164,000 (over Rs 1 crore) a year to do so.

Lee Wachtstetter, known as "Mama Lee" aboard the Crystal Serenity ship, became a permanent resident of the seas after her husband died.

"The day before my husband died of cancer in 1997, he told me, 'Don't stop cruising.' So here I am today living a stress-free, fairy-tale life," the former registered nurse told The Asbury Park Press.

And if that's not enough to make you feel at home, the ship was christened by Dame Julie Andrews on July 3, 2003 in Southampton, England. She says there are plenty of opportunities to make new friends and dance with the ship's dance hosts.

"My husband introduced me to cruising," Wachtstetter told The Asbury Park Press. "Mason was a banker and real estate appraiser and taught me to love cruising. During our 50-year marriage we did 89 cruises. I've done nearly a hundred more and 15 world cruises."
---
Aussie fisherman nets living fossil, left bewildered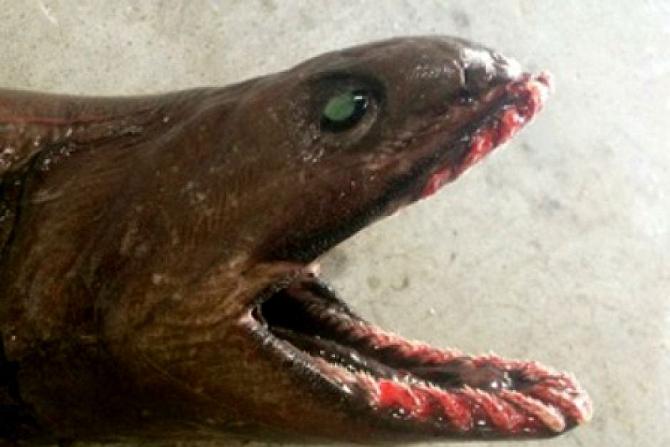 Fisherman David Guillot recently netted a living fossil off Australia's coast. The species, identyified as the hideous, mildly terrifying and rarely sighted frilled shark, was caught on a fishing trawler in waters near Lakes Entrance in the Victoria's Gippsland region.

Simon Boag, from the South East Trawl Fishing Association, said it was the first time in living memory that a frilled shark had been sighted.

"We couldn't find a fisherman who had ever seen one before," he said.

The frilled shark is believed to be responsible for some of the ancient myths surrounding sea monsters.

"It does look 80 million years old. It looks prehistoric, it looks like it's from another time!. It has 300 teeth over 25 rows, so once you're in that mouth, you're not coming out," Boag said.

He said local fishermen were left scratching their heads at the sight of the two-metre-long creature, whose head and body resemble an eel, but whose tail is more reminiscent of a shark.

The Commonwealth Scientific and Industrial Research Organisation confirmed it to be a frilled shark, and while the species is known to the scientific community, it was a nonetheless rare and bizarre find for local fishermen.