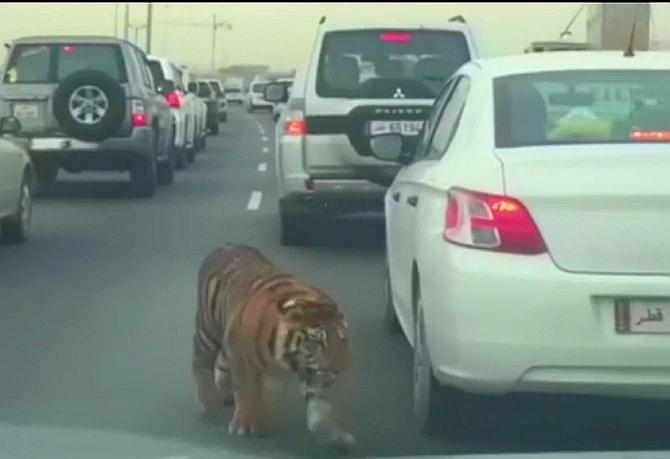 Here's your weekly digest of the most weird, true and funny news from the across the world.
>> Penguin swims 5,000 miles every year for reunion with his rescuer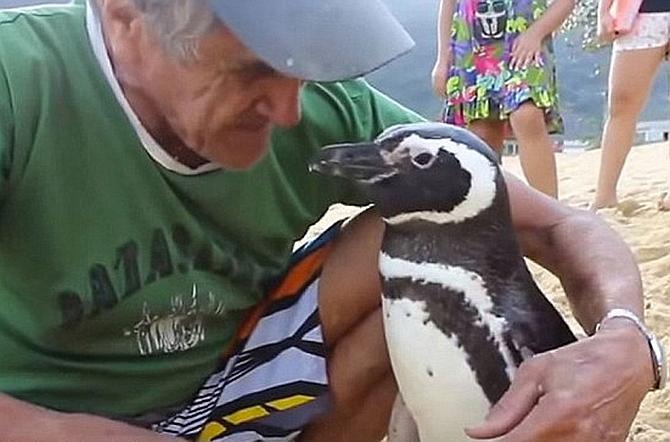 A South American Magellanic penguin swims 5,000 miles each year to be reunited with the man who saved his life.
Retired bricklayer and part time fisherman Joao Pereira de Souza, 71, who lives in an island village just outside Rio de Janeiro, Brazil, found the tiny penguin, covered in oil and close to death, lying on rocks on his local beach in 2011.
Joao cleaned the oil off the penguin's feathers and fed him a daily diet of fish to build his strength. He named him Dindim. After a week, he tried to release the penguin back into the sea. But, the bird wouldn't leave. 'He stayed with me for 11 months and then, just after he changed his coat with new feathers, he disappeared,' Joao recalls.
And, just a few months later, Dindim was back. He spotted the fisherman on the beach one day and followed him home. For the past five years, Dindim has spent eight months of the year with Joao and is believed to spend the rest of the time breeding off the coast of Argentina and Chile.
---
>> Tiger on the loose in traffic jam in Doha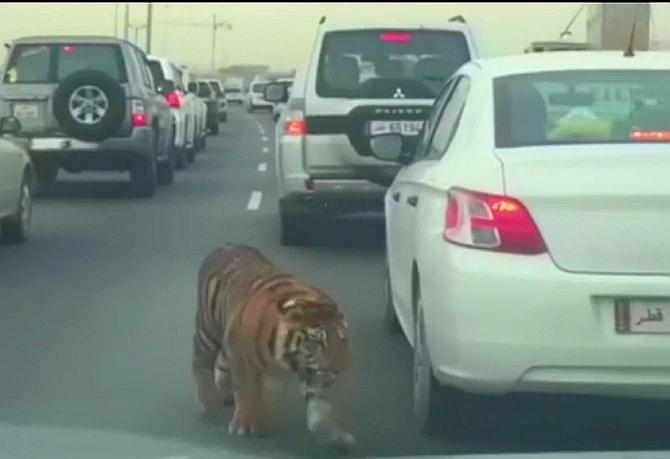 A tiger has been filmed weaving through a traffic jam on one of Doha's busiest roads.
The cub is seen in the footage with a broken chain around its neck as it roams along the Doha Expressway.
Another video shows a man in white robes dragging the animal from beneath a stationary vehicle.
Reports suggest the tiger was his pet -- something that is illegal in Qatar. The interior ministry said it was investigating after the footage appeared on YouTube and Twitter.
Keeping a tiger as a pet is punishable with fines of up to 10,000 Rial ($2,750 U.S.) as well as up to six months in prison.
---
>> Chinese couple sell their baby online to buy iPhone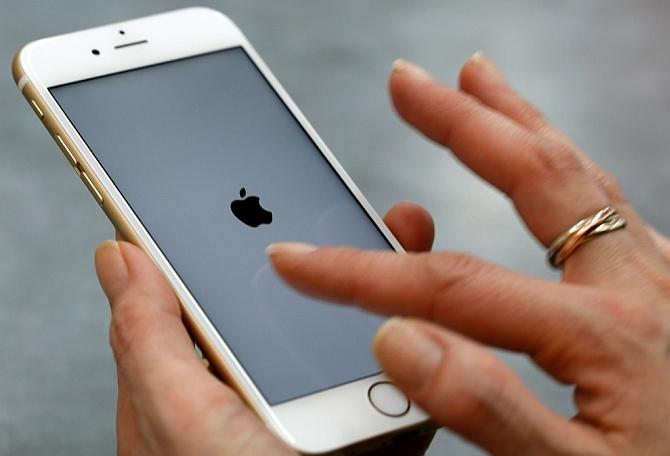 A Chinese man has been jailed for selling his 18-day-old baby online so he could buy a new iPhone.
The man, from Tong'un, Fujian Province, used social media to sell his daughter for 2,500 Pounds (Rs 2.38 lakh) so he could buy the Apple product and a motorbike, a court in China heard.
The man, identified only by the pseudonym 'A Duan', found a buyer through social media network QQ after spending time in internet chat rooms, the People's Daily Online reported.
The couple, who were 19-year-old when the baby was unintentionally conceived, decided to sell the child after beginning to struggle financially.
The mother of the child, given the pseudonym 'Xiao Mei', worked several part-time jobs but eventually agreed to let her partner sell her to buy the goods.
A Duan was given a three year jail sentence while Xiao Mei was given a two-and-a-half year suspended sentence, according to the Epoch Times.
---
>> How this couple bagged a free ride in a $23m jet

In what may be the best travel hack yet, an American couple scored a flight in a private jet for absolutely nothing.
New Yorker Gilbert Ott, 29, and his wife Laura Burns, 28, used vouchers to purchase a one-way, 80-minute flight from Boston to Washington DC in a luxurious Cessna Citation X private jet -- which should have cost them about US$1500
Ott, who runs the website godsavethepoints.com, snagged the deal after downloading the JetSmarter App -- which offers promo codes for private flights, much like Uber does for cars.
He managed to get a US$500 code, while Burns jumped on one for US$1000 -- an offer that was available for a very limited time.
"We gamed their offer, which was intended for people who would eventually buy a US$9000 membership, but without buying the membership we used the promo codes and never spent a dollar," he told The Herald.
---
>> 'Scooby Doo' van driver is on the run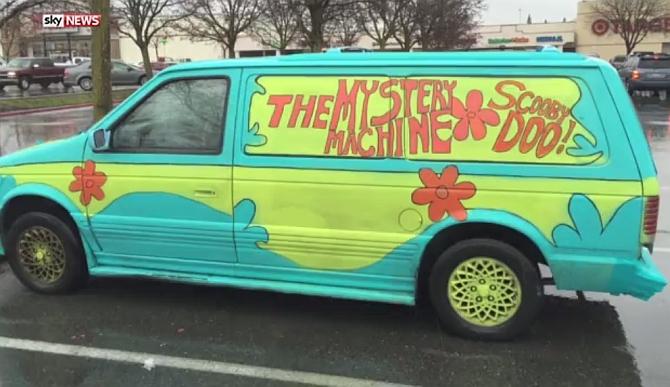 Police in northern California are searching for the driver of a van made to look like the famous Mystery Machine from the Scooby Doo cartoon series.
The van was involved in a 100mph police chase which crossed four counties until it was called off because it was too dangerous.
Driver Sharon Turman, 51, abandoned the van, which people believe to have been her home, and it has now been impounded.
The chase happened, according to KRCR News, after Turman was stopped for a routine probation check and "decided to make a run for it".
Her probation officer called the police who brought in four cars and a helicopter to try to slow down the van.
It was finally called off after police decided it was too dangerous to continue. The van is now parked in the town of Cottonwood in Tehama County.
---
>> Stretched spaceman Scott Kelly shrinks again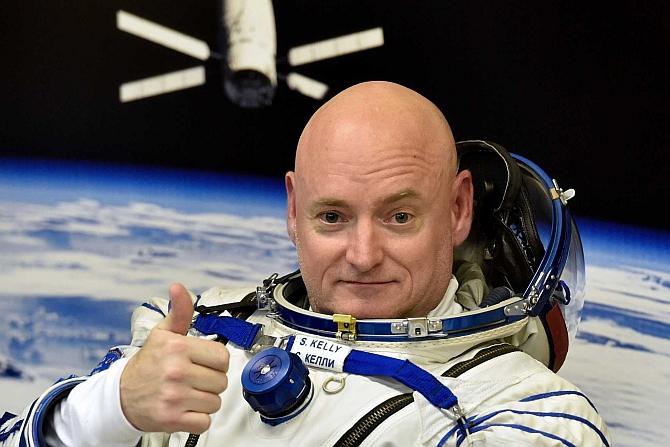 Astronaut Scott Kelly has shrunk back to his normal height after growing by 1.5 inches while on the International Space Station, his identical twin brother has said.
The 52-year-old arrived back in the US on Thursday after spending almost a year in space.
His 340 days aboard the ISS allowed NASA to study the long-term effects of space travel using a comparison between his development and that of his twin brother Mark on Earth.
Astronauts in space typically grow taller because the spine has a chance to stretch with less pressure from gravity.
Once back on Earth, Commander Kelly shrank back to normal within two days.
---
>> Woman paints portrait of Donald Trump using her boobs

'A boob, painted by a boob.' That's exactly how YouTube artist Davison has described her latest work -- a portrait of Donald Trump that she's painted using nothing more than her breasts.
A bizarre talent, but the likeness is pretty impressive -- and comes after Davison did exactly the same thing with Kanye West last year.
But far from being an endorsement for the Republican presidential frontrunner, Davison describes Trump as 'terrible', and hopes that the painting will provoke debate.
She told Mashable: 'I strongly believe that Trump is a terrible choice for president [and] I wanted to create a unique work that depicts why and create it in a way that would be interesting for people to discuss.
---
>> Bird poop apparently caused a New York nuclear reactor outage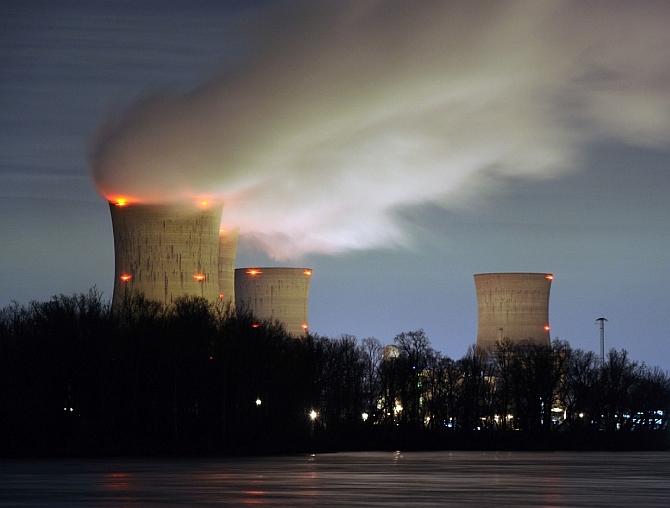 Bird poop was the likely cause of a December shutdown at a nuclear power plant outside New York City, according to the operator.
An Indian Point reactor safely shut down for three days starting Dec. 14 following an electrical disturbance on outdoor high voltage transmission lines, Entergy Corp said. An outside expert is analyzing whether what's technically called bird "streaming" was the culprit.
In a report to the Nuclear Regulatory Commission last month, the New Orleans-based company said the automatic reactor shutdown was apparently from bird excrement that caused an electric arc between wires on a feeder line at a transmission tower.
---
>> Burger named after Canada's Sikh defence minister

Canada's first Sikh Defence Minister Harjit Sajjan now has a chicken burger named after him and it is called 'The Minister of National Deliciousness'.
45-year-old Sajjan, who was in November named Canada's Minister of National Defence in Prime Minister Justin Trudeau's 30-member Liberal cabinet, stopped by a downtown Vancouver eatery to sample the burger named in his honour.
"National Deliciousness indeed! Tried my namesake burger at #Vancouver's @TheCannibalCafe and was not disappointed," Sajjan tweeted after eating the burger.
"I approve," Sajjan said after taking a first bite. "It's got pakoras on it. Who would have thought to put it into a burger? Now that -- that makes sense."
The chicken burger also features a tandoori-spiced patty doused in butter chicken sauce and pressed yogurt with mint, cilantro and cucumbers.
---
>> A 'ghostlike' Octopus has been found in the Pacific

An underwater research craft has spotted a "ghostlike" octopus that appears to belong to a previously unknown species at a depth of more than two miles (3 km) on the floor of the Pacific Ocean near Hawaii, US scientists say.
The milky white creature, nicknamed "Casper the Friendly Ghost" by Twitter users, was caught on cameras mounted on the craft at a depth of 4,290 meters, the National Oceanic and Atmospheric Administration said. Describing the animal as an incirrate octopod, one of two main groupings of octopods, NOAA said it was the first time an incirrate was spotted so deep in the ocean.
"This animal was particularly unusual because it lacked the pigment cells, called chromatophores, typical of most cephalopods, and it did not seem very muscular," said Michael Vecchione, a research zoologist at NOAA's National Marine Fisheries Service. Cephalopods belong to a biological class that includes octopuses, squid and cuttlefish.
The octopod "almost certainly" was one of a species never previously described by scientists, and it may well belong to a genus that has yet to be identified, Vecchione wrote on the NOAA's website.