The battle to protect the earth's deteriorating climate continues in Glasgow, Scotland.
At the 2021 global climate summit, the world's leaders are discussing the best possible way to reach the goal of this year's conference -- net-zero carbon emissions by 2050.
The 26th 'Conference of the Parties' represents a gathering of the countries who have signed the UN Framework Convention on Climate Change and the Paris Climate Agreement.
Day Seven of the 2021 climate summit focuses on Nature.
Even as the countries continue their discussions within the summit, tens of thousands of climate change activists attempt to hold the governments to account by marching through the streets of Glasgow.
Here's what the activists did on November 6, the Global Day of Action for Climate Justice.
Please click on the images for a better look.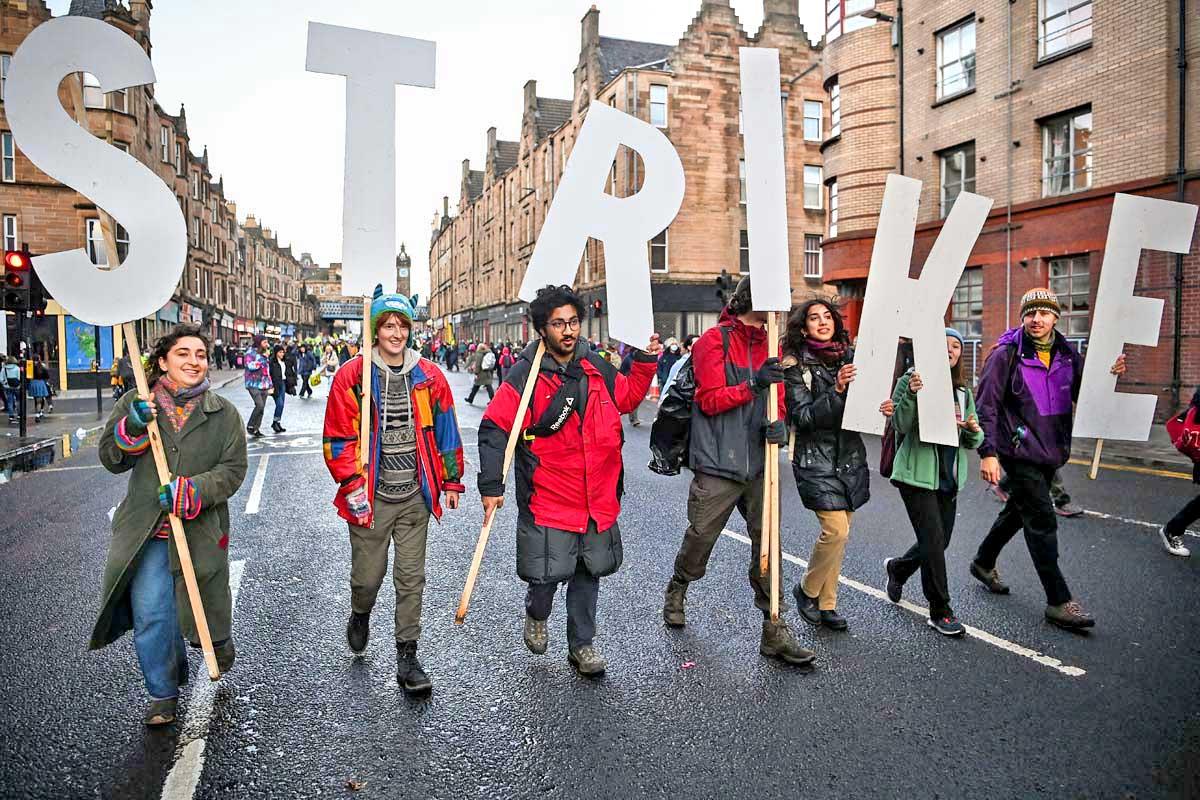 IMAGE: Strike! That what climate protesters are telling the governments of the world during the Global Day of Action for Climate Justice march.
Photograph: Jeff J Mitchell/Getty Images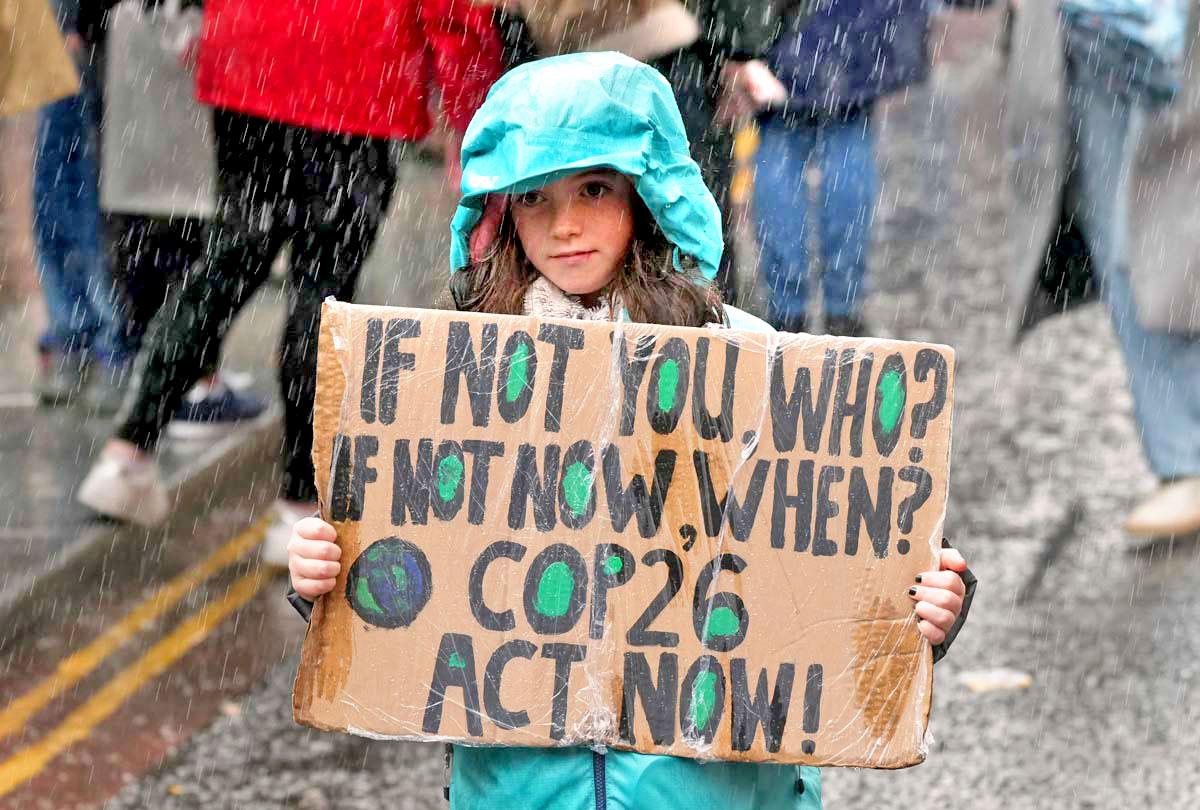 IMAGE: A young girl has some serious questions for the world's leaders. Will they answer her?
Photograph: Christopher Furlong/Getty Images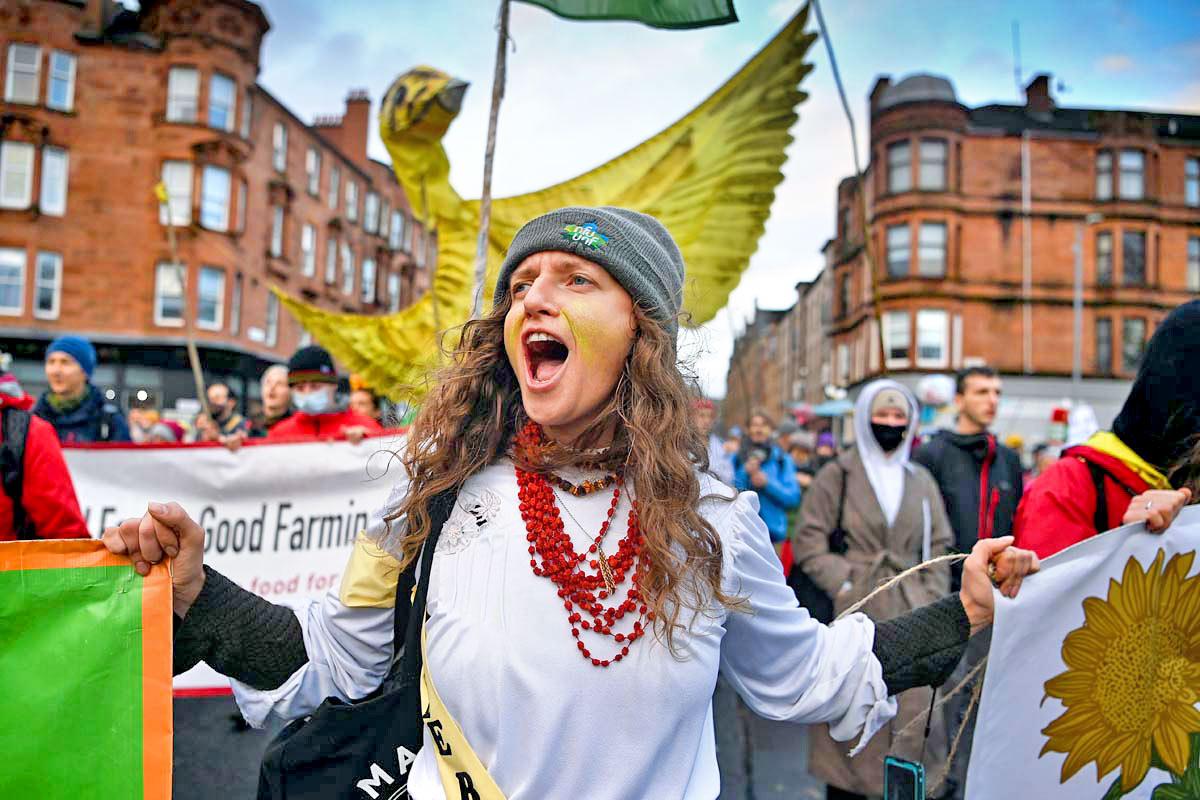 IMAGE: The world is raising its voice. Will its leaders listen?
Photograph: Jeff J Mitchell/Getty Images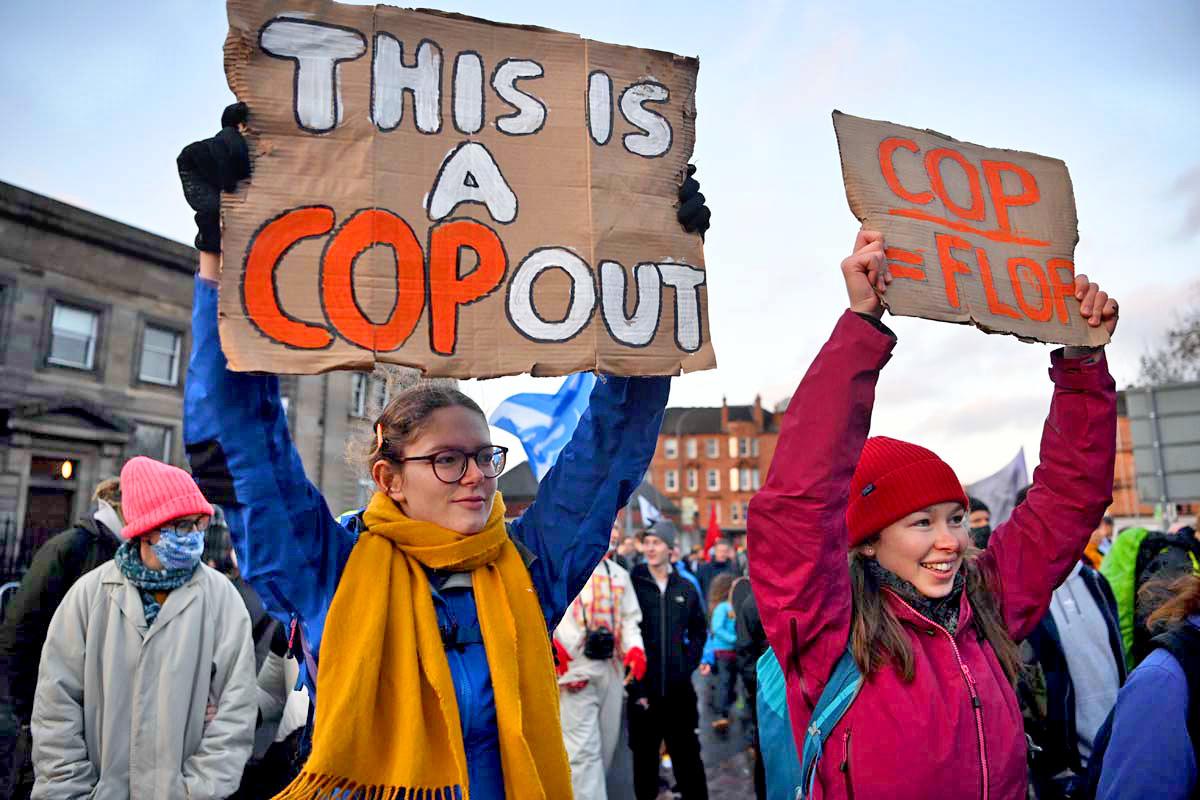 IMAGE: The protesters aren't mincing their words.
Photograph: Jeff J Mitchell/Getty Images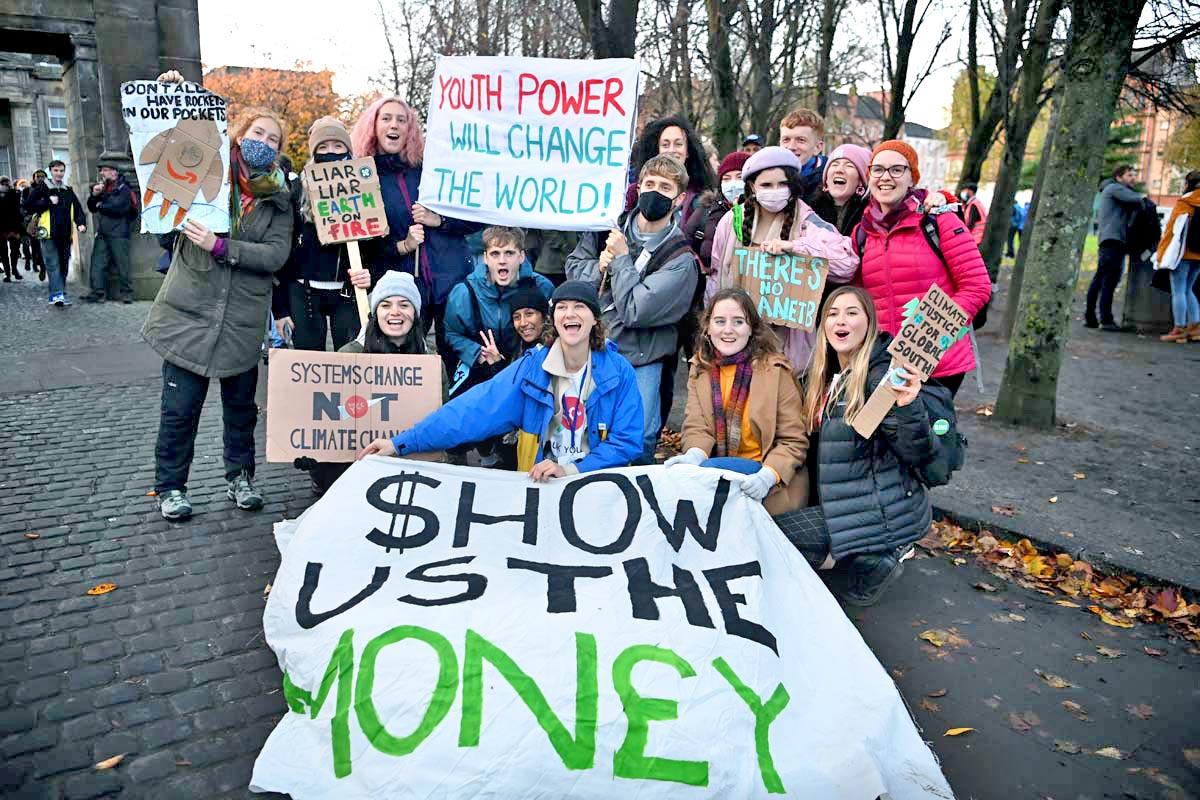 IMAGE: The youth want their leaders to do more... much more.
Photograph: Jeff J Mitchell/Getty Images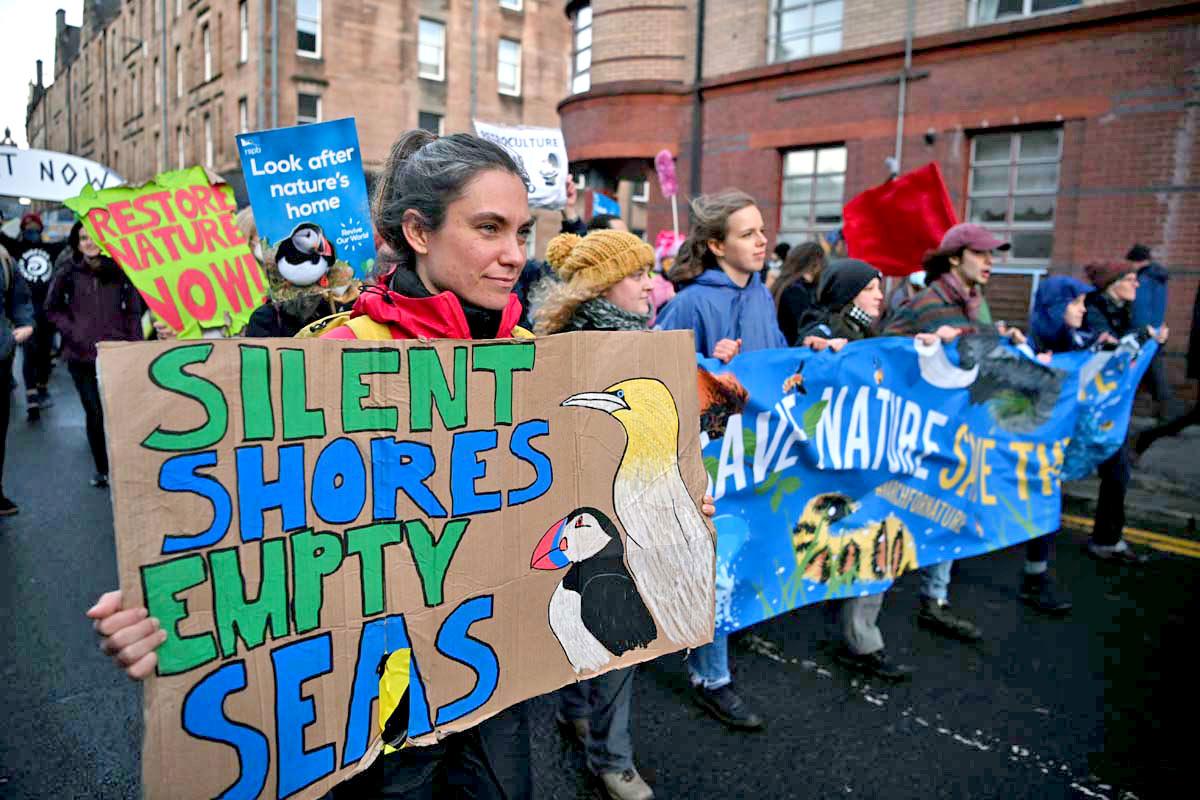 IMAGE: Nature, nature, nature, say the youth. The balance needs to be set right.
Photograph: Jeff J Mitchell/Getty Images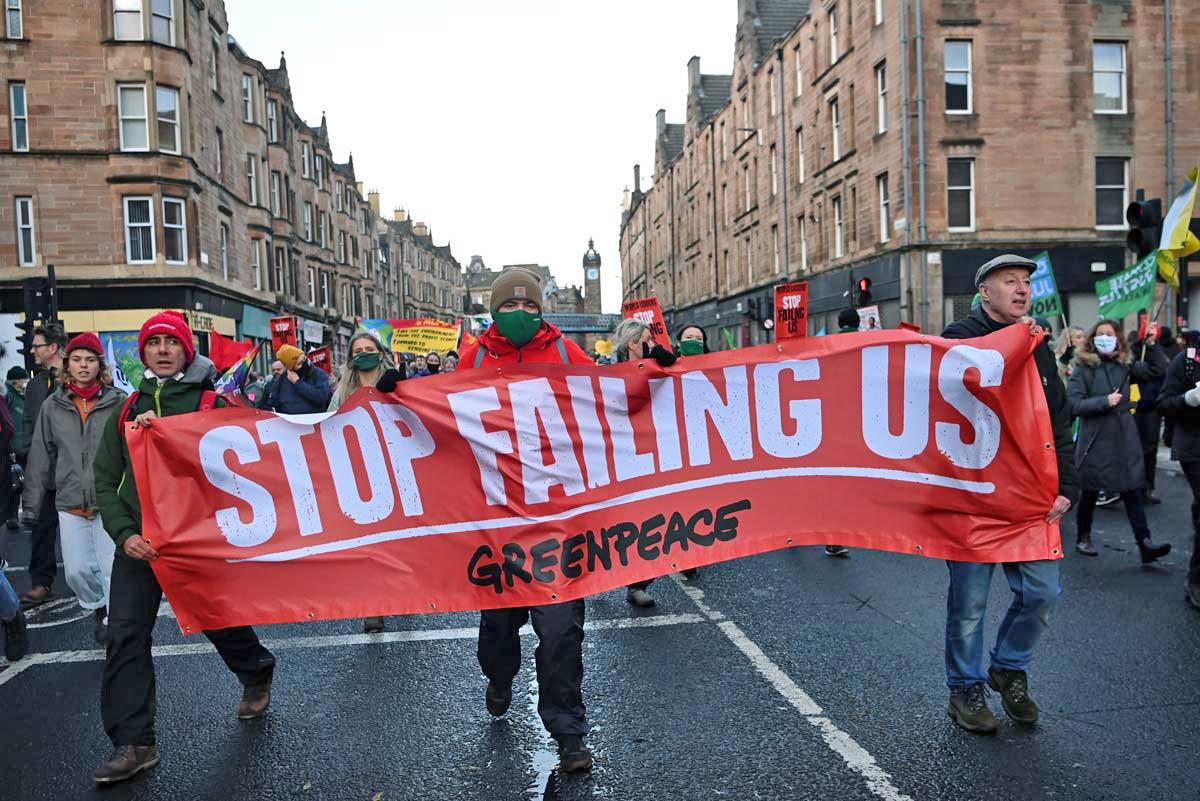 IMAGE: This is what the climate protesters want.
Photograph: Jeff J Mitchell/Getty Images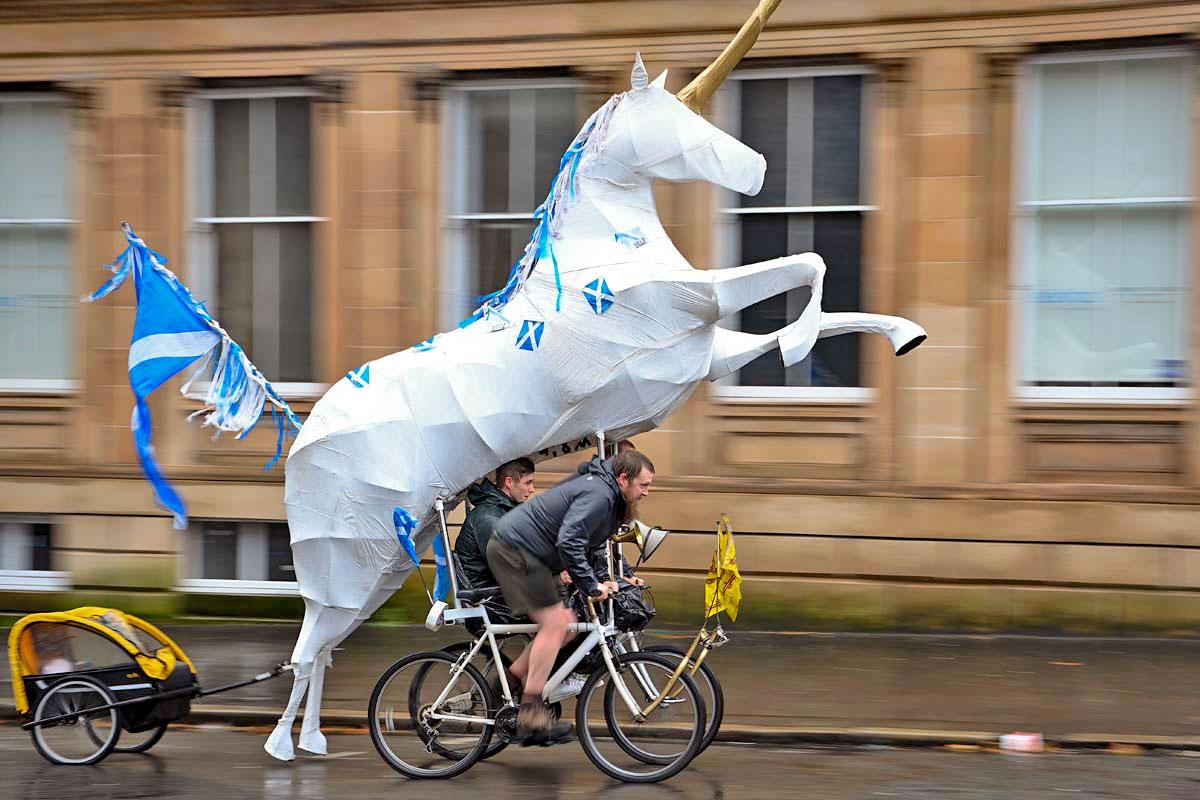 IMAGE: They are determined -- as this white unicorn effigy declares -- to grab the attention of the global leaders.
Photograph: Jeff J Mitchell/Getty Images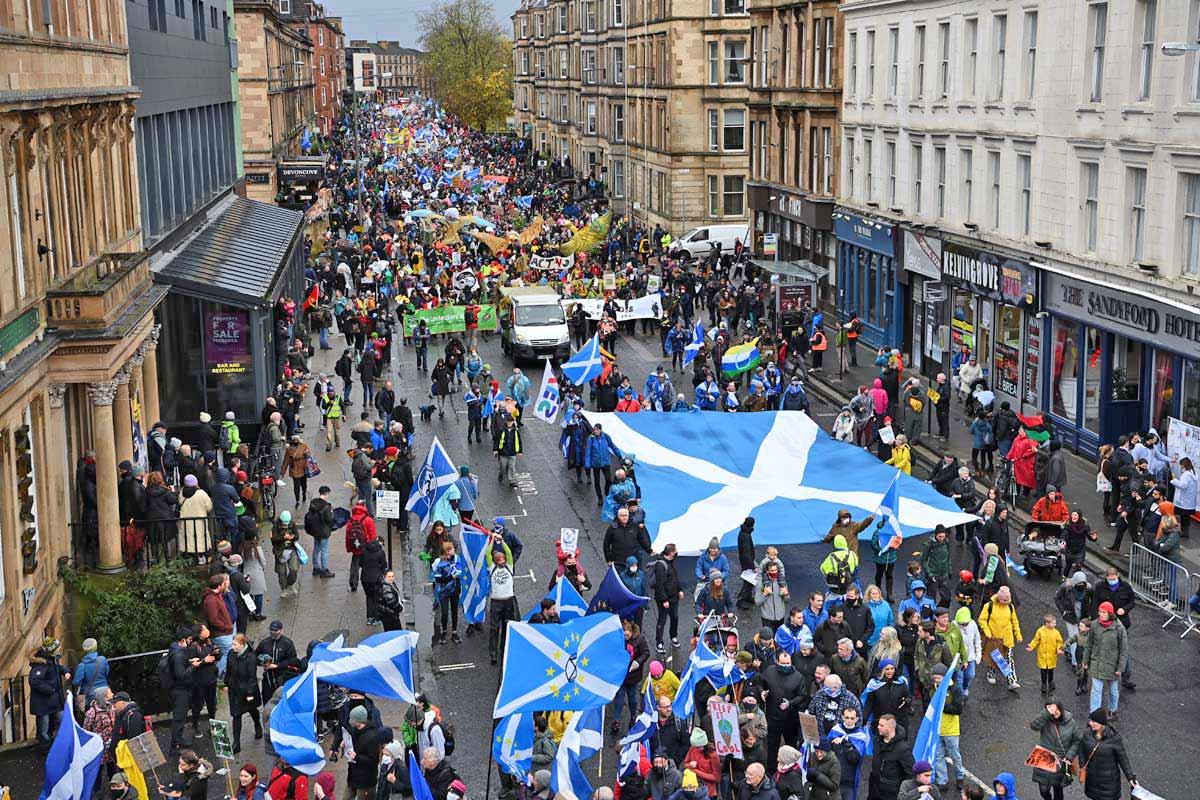 IMAGE: The flag of Scotland flies in protest.
Photograph: Jeff J Mitchell/Getty Images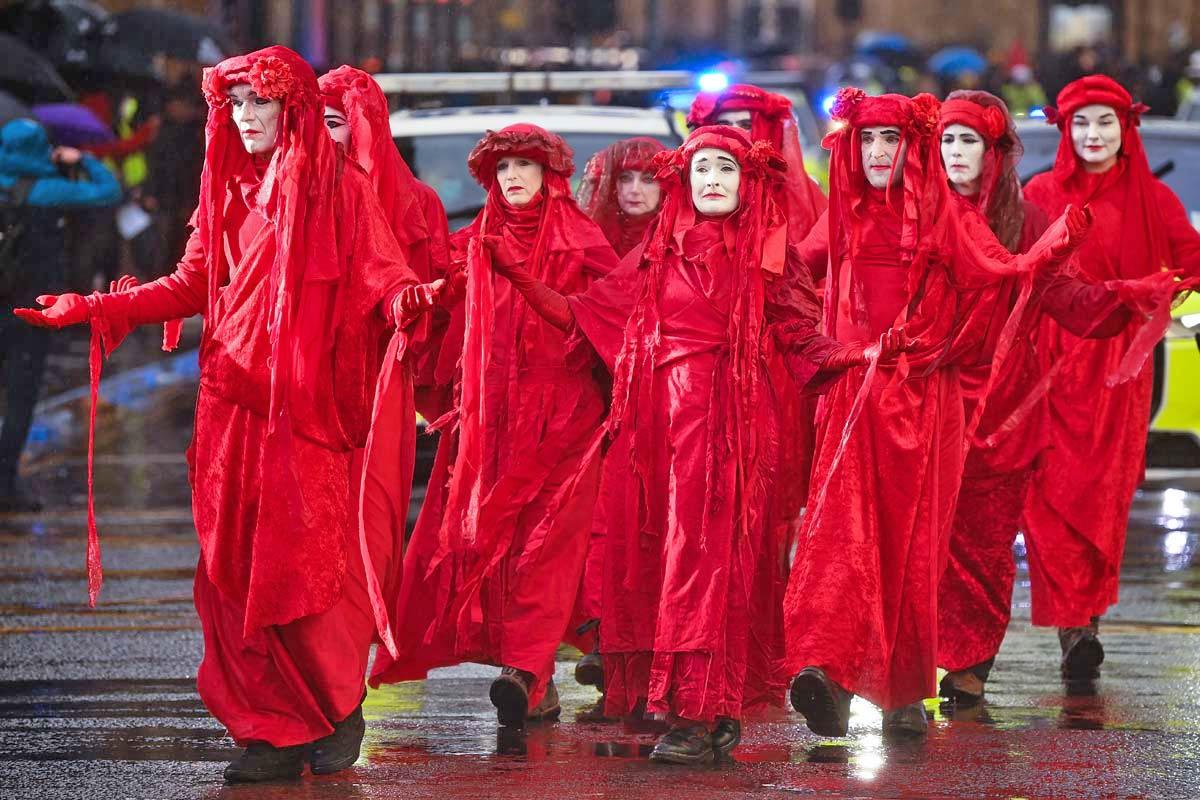 IMAGE: Draped in red... symbolic of being bathed in blood?
Photograph: Jeff J Mitchell/Getty Images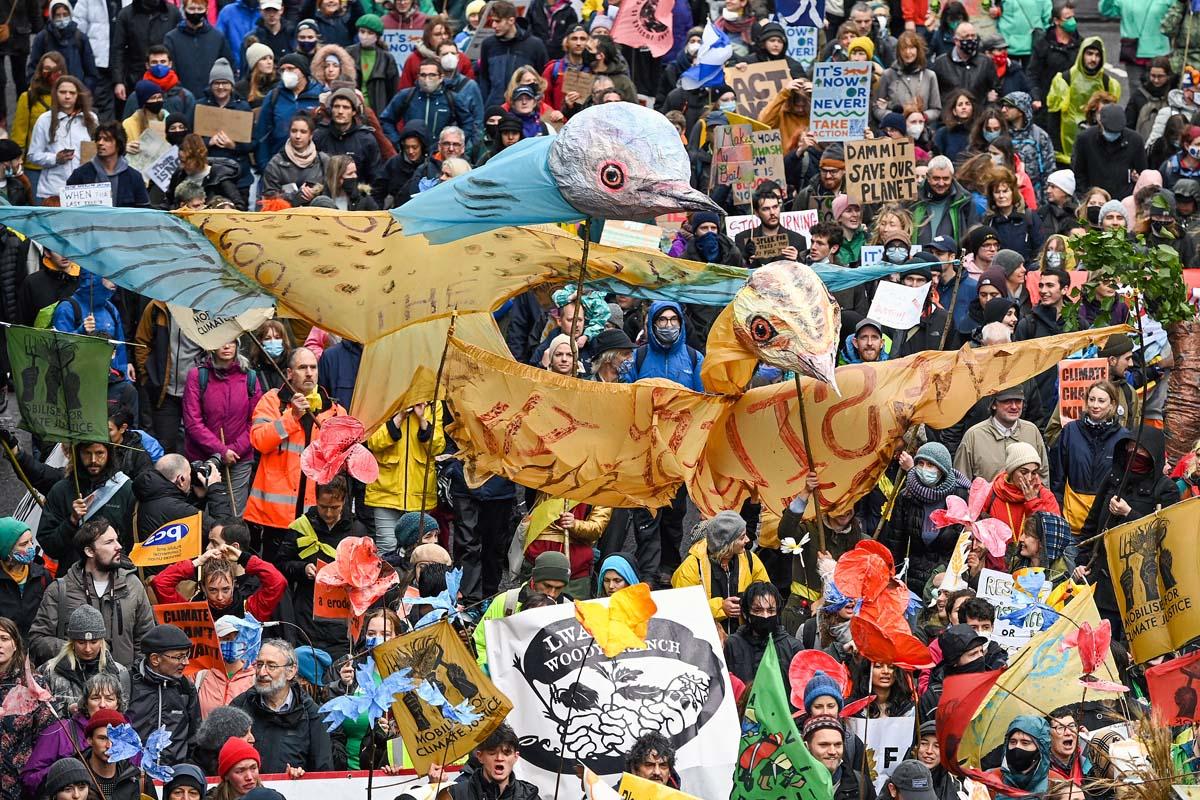 IMAGE: Bird effigies join the protest.
Photograph: Jeff J Mitchell/Getty Images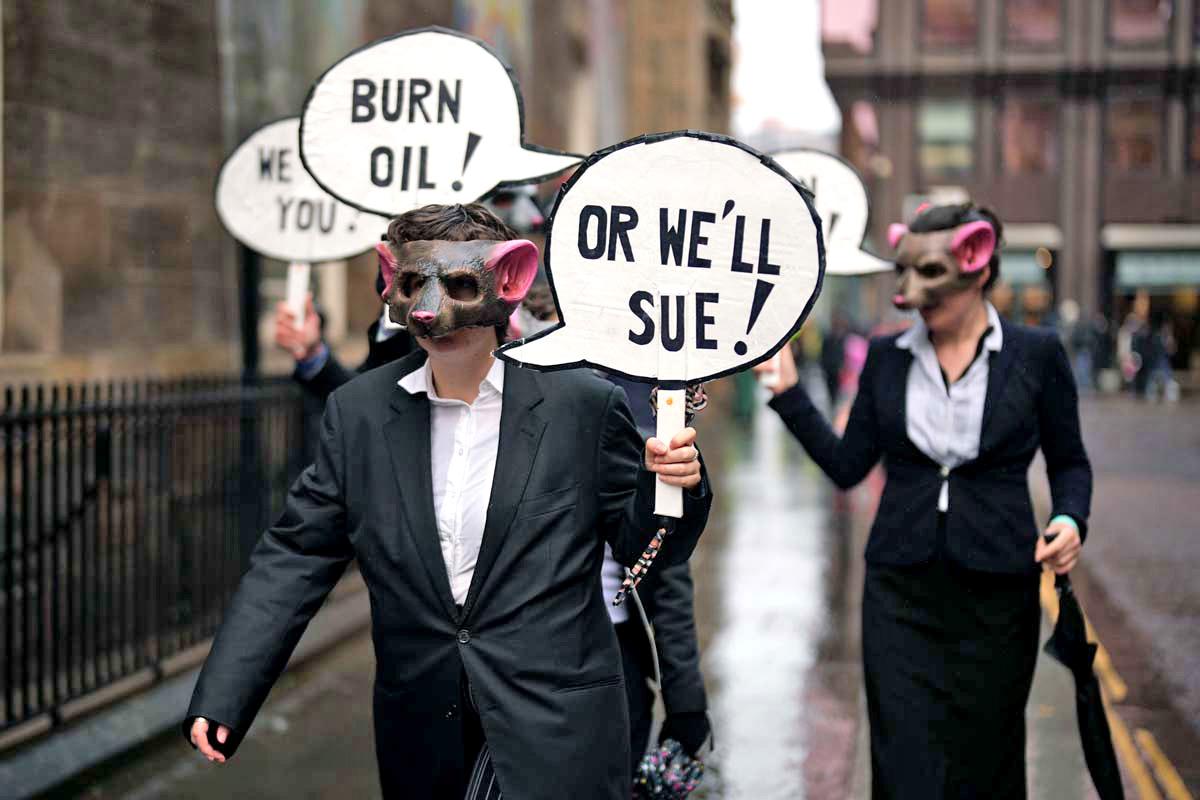 IMAGE: Animals masks and legal threats... Climate protesters are determined to be heard.
Photograph: Christopher Furlong/Getty Images
Photographs curated by Manisha Kotian/Rediff.com
Feature Presentation: Ashish Narsale/Rediff.com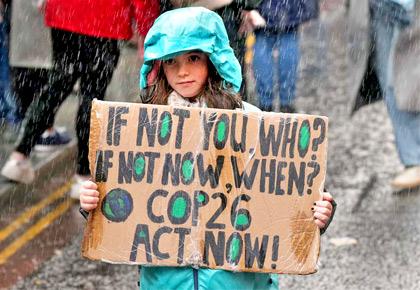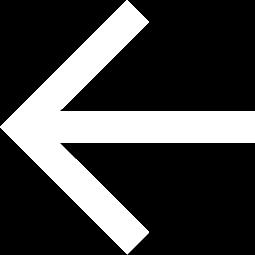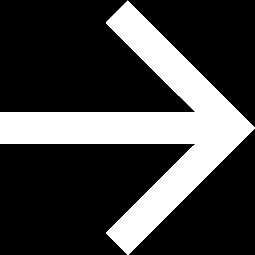 X