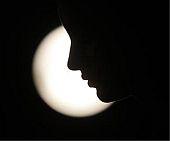 Madhya Pradesh Industry Minister Kailash Vijayvargiya's statement that women, who breach their moral limits deserve punishment, has caused a major embarrassment for the Bharatiya Janata Party.
Vijayvargiya joins the growing list of politicians who have made derogatory remarks against women.


Recently, West Bengal Chief Minister Mamata Banerjee, one of her party colleagues Kakoli Ghosh, and President Pranab Mukherjee's son had joined the list of politicians who had cast aspersions on the character of victims of sexual harassment.


Senior Madhya Pradesh BJP leader Vijayvargiya said quoting Ramayana, "Ek hi shabd hai - Maryada. Maryada ka ulanghan hota hai, toh Sita-haran ho jata hai. Laxman-rekha har vyakti ki khichi gayi hai. Us Laxman-rekha ko koi bhi par karega, toh Rawan samne baitha hai, woh Sita-haran karke le jayega (There's only one word -- Limit; If you cross the limit, you face the same treatment that Sita faced in the Ramayan. If you cross the Laxman-rekha, Ravan will kidnap you like Sita)."
Vijayvargiya explained that everyone is worried and society has to think why such incidents are happening, and added that not only political parties but also people who lead the society have to think over it seriously.
He said just making tough laws cannot control such incidents and "we need to think seriously upon it. I think these incidents are happening where the dignity is being breached."