Former media executive Indrani Mukerjea, the prime accused in the murder of her daughter Sheena Bora, on Friday urged a special Central Bureau of Investigation court to procure CCTV footage of the Guwahati Airport, saying two lawyers had "spotted" a woman resembling Bora this week.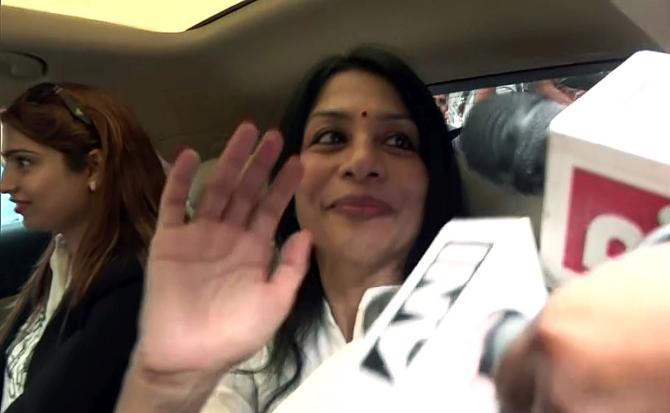 Mukerjea (51), currently out on bail, has made the request to the court in a petition which is supported by affidavits of the lawyers who claimed to have come across a woman looking like Bora on Thursday morning.
The court has directed the Central Bureau of Investigation to file its response to Mukerjea's plea.
Bora (24) was allegedly strangled to death in a moving car by Mukerjea, her then-driver Shyamvar Rai and former husband Sanjeev Khanna in April 2012, apparently over a monetary dispute, according to the CBI.
Her body was allegedly burnt in a forest in the neighbouring Raigad district.
Bora was Mukerjea's daughter from a previous relationship.
The alleged murder came to light in 2015 after Rai was arrested in another case.
Indrani Mukerjea's husband and former media baron Peter Mukerjea was also arrested in the case for allegedly being a part of the conspiracy. He was granted bail by the Bombay High Court in February 2020, while Indrani Mukerjea got relief in May last year from the Supreme Court.