With a membership of 10.5 crore, the Bharatiya Janata Party is now the world's largest political party, said party president Amit Shah at a press conference.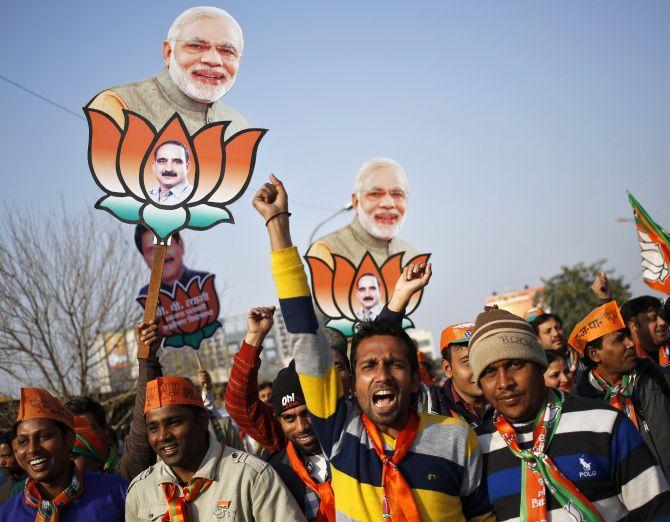 "I feel pride in saying that the BJP with around 10.5 crore members has become the largest party in the world. We are happy about it," he said crediting the hard work of workers for achieving the target.
The BJP chief said the party's membership drive, which had started on November 1 ends Thursday midnight and announced the launch of a mass contact programme from May 1, to reach out to all its new members.
He said under the membership drive, the party has the largest number of over 1.82 crore members in Uttar Pradesh.
Shah said after the three-month mass contact drive starting on Friday, the party would launch a major training programme for its 15 lakh workers that will carry on for another three months.
He added that all those members who submit a list of 100 new members made by them and contact them will be made active members after the membership drive.
The Communist Party of China was until now considered the largest party with about 8.6 crore members.
Shah also disapproved of the controversial remarks of Haryana Agriculture Minister O P Dhankar who had said farmers who commit suicide were "cowards" and asked party leaders to refrain from making such comments. "I don't agree with the remarks at all. I feel party leaders should avoid making such comments," he said
When asked the reasons why the party fared poorly in the West Bengal civic polls despite a large number of people becoming its members, he said had had the state police not been there the results would have been different.
"Had the local police not been there, we would not have lost badly. When neutral polls are conducted by the Election Commission with para-military forces deployed in the state, there will be different results," he said.