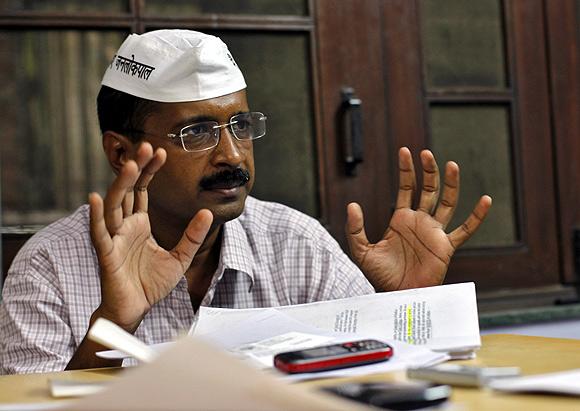 The Aam Aadmi Party will not contest the upcoming polls in four states except Delhi, announced party chief Arvind Kejriwal.
Maharashtra, Jharkhand, Haryana and Jammu and Kashmir go to polls later this year. The Delhi assembly is in suspended animation as no political party is in position to form the government.
On Sunday, the AAP chief said, "We will put all our energies in Delhi. We have no intention to contest any state polls prior to Delhi."
The Aam Aadmi Party has urged Lieutenant Governor of Delhi Najeeb Jung to dissolve the assembly and announce the polls. However, Jung is yet to take a decision on it.
Kejriwal alleged that Najeeb Jung was working at the behest of the Bharatiya Janata Party. "What can LG do? BJP will remove him if it doesn't like the decision taken by him, as they have sacked other governors. The LG will decide as the BJP dictates," added Kejriwal.
The BJP has 29 seats in the70-member Delhi assembly while AAP has 28 seats.
In February, Kejriwal resigned as Delhi chief minister after 49 days in power when his minority government failed to pass the anti-graft Ombudsman Bill. AAP suffered a poll debacle during the recently concluded general election, winning only four seats out of 543 parliamentary seats, all of them in Punjab.