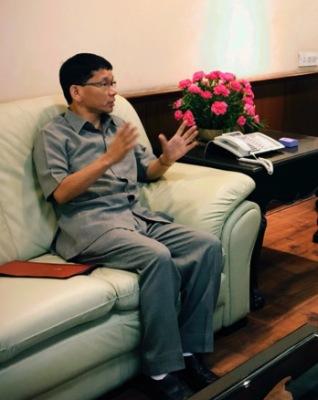 Putting up a brave front, Arunachal Pradesh Chief Minister Kalikho Pul on Wednesday said there was no threat to his government and that he will file a review petition in the Supreme Court on its judgement ordering restoration of the previous Congress government.
Reacting to the SC verdict ordering revival of the previous Nabam Tuki-led Congress government, Pul, who had led the Congress rebels then, said, "(Our) government will remain.
"That will be decided on the floor of the assembly. The government runs only with the numbers. There is no threat to our government," he told media persons.
Pul made it clear that a review petition will be filed in the Supreme Court after consulting legal experts. "Definitely, I will file a review petition. Let me at first go through the detail judgement and then consult legal experts," he said.
"We had formed the government as per procedure. We paraded 32 members of Legislative Assembly in front of the Governor and proved our majority," he added.
Pul said he had formed a new party and followed the legal and constitutional procedures.
In a landmark verdict, the Supreme Court ordered restoration of the Congress government in Arunachal by quashing all decisions of the governor that had precipitated its fall in January, holding them "violative" of the Constitution.
IMAGE: Arunachal Pradesh Chief Minister Kalikho Pul