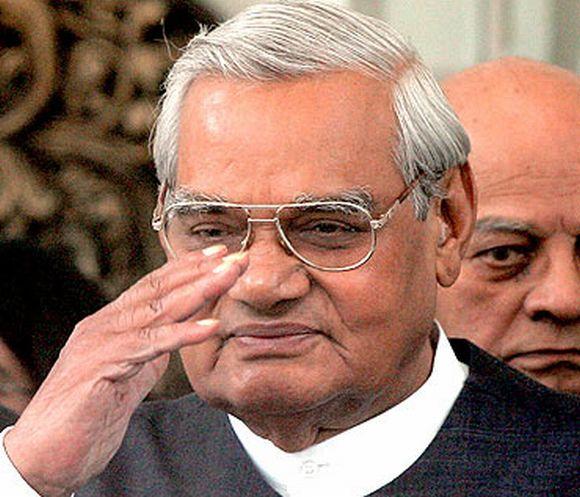 All family members will be happy if former Prime Minister Atal Bihari Vajpayee gets the Bharat Ratna, his niece Karuna Shukla has said.
"We have come to know through newspapers that he may get the Bharat Ratna. It will be a matter of great pride for the whole family if he is chosen for the honour," Shukla said from Raipur.
She said that the honour would be a fitting one for "Vajpayee ji, who has ruled the hearts of the people of this country". A former Lok Sabha member, 64-year-old Shukla last year quit the Bharatiya Janata Party and joined the Congress.
Bharat Ratna is the highest civilian honour in the country and is given in recognition of exceptional service or for performance of the highest order. BJP leaders have in the past demanded that the Bharat Ratna be awarded to Vajpayee.
Shukla, who contested the recent general elections as a Congress candidate from Chhattisgarh's Bilaspur, said she was not unhappy over the non-conferment of Bharat Ratna to the BJP icon by the previous governments. "Every government has its own parameters to decide on Bharat Ratna awardees," she said.
When asked whether she was considering a return to BJP, she said, "I have quit BJP and am now working as a member of Congress."
Speculation is rife that Vajpayee, Netaji Subhas Chandra Bose and hockey legend Dhyan Chand may be named for the Bharat Ratna. As per the norm, the recommendation for Bharat Ratna is made by the prime minister to the president. No formal recommendation is necessary for it.