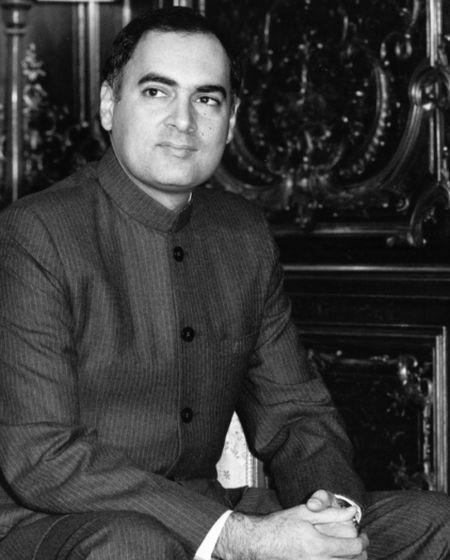 The Centre on Thursday said that it is examining the Tamil Nadu government's decision to remit the sentence of seven convicts in the Rajiv Gandhi assassination case but made it clear that abiding by the Supreme Court's order on the issue is its constitutional responsibility.
"We have received a letter from the Tamil Nadu government on Wednesday and we are examining it. But I want to state that the Supreme Court has given a verdict about the accused and to abide by its order is our constitutional responsibility, not only constitutional but also moral responsibility," Home Minister Rajnath Singh said in Lok Sabha during Zero Hour.
Singh's statement came a day after the Tamil Nadu government said it has decided to remit the life imprisonment sentence of all the seven convicts in the Rajiv Gandhi assassination case and release them and sought the Centre's views on the move.
In a letter to Union Home Secretary Rajiv Mehrishi, Tamil Nadu Chief Secretary K Gnanadesikan said the state government has received petitions from the seven convicts requesting it to release them as they had spent more than 20 years in prison.
The convicts are V Sriharan alias Murugan, T Suthendraraja alias Santhan, A G Perarivalan alias Arivu, Jayakumar, Robert Payas, Ravichandran and Nalini.
All the seven were convicted by a special TADA court for their role in the assassination of former Prime Minister Rajiv Gandhi on May 21, 1991, during an election rally at Sriperumbudur in Tamil Nadu.
The Supreme Court had on December 2, 2015, said that the Centre will decide whether Rajiv Gandhi's killers will be released or not, holding that states cannot exercise "suo motu" the power to grant remission without any specific plea from convicts.
Leader of Opposition in the Rajya Sabha Ghulam Nabi Azad told reporters that the Congress would oppose the state government's decision.
"We don't agree with the Tamil Nadu government. The Supreme Court has already rejected this plea of several organisations and there is no question of supporting such a move.
"As a party, we will definitely oppose this move by the Tamil Nadu government," he said.