A day after Congress leader Rahul Gandhi accused the Central government of 'tarnishing the soul' of India's democracy by using Pegasus spyware, Bharatiya Janata Party spokesperson Sambit Patra hit back at the Wayanad MP questioning whether why would someone spy on a person like him who is unable to "run the Congress party?"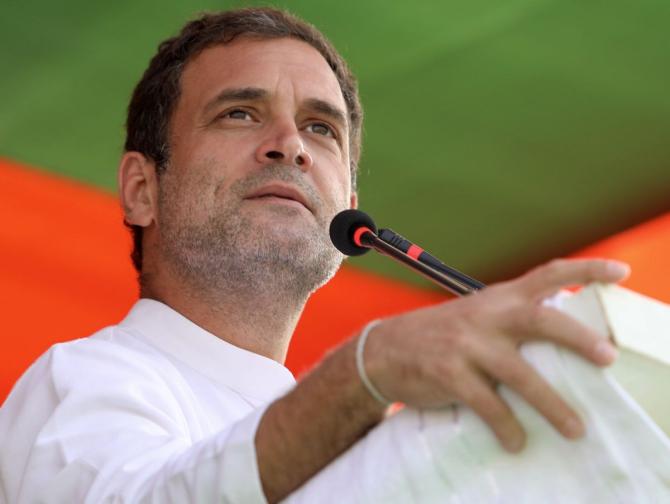 Terming the Pegasus controversy a 'doctored motive', Patra alleged that the Opposition is giving more importance to it rather than COVID and accused it of "playing with the lives of people". Stating that the Congress boycotts all those meetings on important issues called by Prime Minister Narendra Modi, the BJP spokesperson also accused the Congress of suppressing people's voices.
Patra said, "PM Modi calls for meetings on important issues, but Congress boycotts them. You (Rahul Gandhi) are saying that a doctored motive (Pegasus) is important for us, not COVID. You are playing with the lives of people. You are suppressing the voices of people."
"If his phone has a weapon, yet he doesn't file a complaint and only does press conferences. Why would anyone spy on Rahul Gandhi? He is unable to run the Congress party. What will be gained after spying on him? Rahul ji, you should get your phone checked," said Patra.
The BJP leader further attacked the Opposition by stating that its main motive is not to make efforts to bring back the country's 'golden age' back but to settle their families and children, unlike PM Modi whose main aim is to set India on the path of development.
Further speaking about the rise of COVID cases in Kerala, Patra accused the state government's 'politics of appeasement' for the rise in COVID-19 cases in the state, adding that its decision of providing relaxations in restrictions on Bakrid led to the surge in cases.