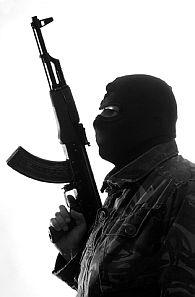 Malaysia recently claimed it had arrested a man who was plotting major strikes in India. This is significant for India as it has links with the arrest of Sri Lankan operative Shakir Hussain in Chennai.
Interestingly, both the operatives are of Sri Lankan origin, with a plan to bomb the US and Israel consulates in Chennai and Bangalore.
Hussain has confessed to Indian security agencies that his job was to recruit people to carry out a series of attacks. He also revealed that the team had a base in Malaysia.
Intelligence Bureau sources say these operatives work for Pakistan's Inter-Services Intelligence and have plans to launch operations from South India.
Hussain has revealed that their activities were not restricted to terror attacks but included human trafficking, drug and arms smuggling.
According to sources, the ISI recruited a few youngsters from eastern Sri Lanka and assigned them to modules in South India and Malaysia. These modules came under the radar of the Malaysian police as they were involved in money laundering.
India has sought the details of the operative arrested in Malaysia. Sources who are monitoring the case say the Malaysian operative was arrested while making arrangements to supply funds and arms to India for a strike.
The IB says the ISI has been snooping around in the eastern party of Sri Lanka since the past ten years. They have been trying to lure the Muslim population. The main interest for the ISI is South India is to create a base in the region for easy supply of arms and drugs.
India is likely to seek the deportation of the Malaysia operative after studying his interrogation report.