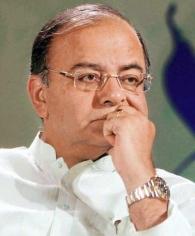 Rejecting Arun Jaitley's allegation that UPA government was misusing investigating agencies to settle scores with Narendra Modi, Congress asked whether BJP was "scared" and "worried" that some of the things done by its chief ministers will come home to roost.
"They are probably feeling the heat. Somewhere down the line, they may be feeling that various things done by some of their members especially what some of their chief ministers have done, may come home to roost. So some kind of political stance they are taking.
"It is also followed by what Modi said a day or two days ago that he was not afraid of CBI. If he has not done anything wrong, why should he be afraid of CBI and if he has done something, better be afraid of CBI," party spokesperson Sandip Dikshit said.
He said that CBI is an independent agency but even if it puts up a false case, there is always judiciary.
"And there are eminent lawyers like Arun Jaitley to save anybody if they find that CBI is wrong. Why are they getting so scared about it. Why this sudden hurry at the fag end of the UPA-2 that they seem to be getting worried about what is happening to the CBI?," Dikshit said.
In his 15-page letter to Prime Minister Manmohan Singh, Jaitley alleged that the Congress-led UPA government has been misusing investigating agencies like CBI, IB and NIA to settle scores with the BJP and its prime ministerial candidate Narendra Modi as it has realised that it cannot fight the party politically.
Dikshit rejected the allegations noting that the agency has many times prosecuted people, who are perceived to be close to the government.
Jaitley had written the letter on September 27 but BJP was silent about it as the prime minister was on a visit to the US.
A Congress leader speaking separately on condition of anonymity said that timing of Jaitley's letter is wrong as it has come a day after UPA ally and RJD chief Lalu Prasad was convicted by a CBI special court in fodder scam.
Also Congress MP Rasheed Masood was convicted in medical admission scam, which automatically blunts the criticism that government was using CBI, he said.