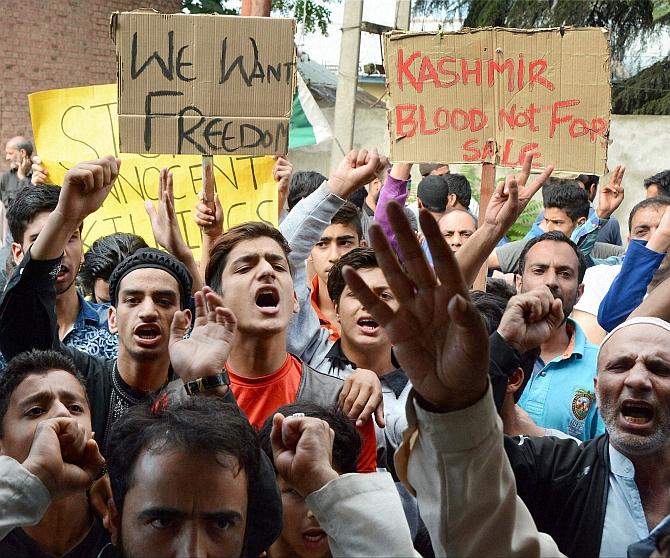 Senior Congress leader P Chidamabaram on Saturday said that when people of Jammu and Kashmir ask for 'azadi' they seek greater autonomy.
"The demand in Kashmir is to respect in letter and spirit the Article 370 and that means they want greater autonomy. My interactions in Jammu and Kashmir led me to the conclusion that when they ask for azadi, overwhelming majority wants autonomy," Chidambaram said during an interactive session in Rajkot.
The former finance minister also said the centre should find out the areas in Jammu and Kashmir where autonomy can be given.
"I think we should seriously examine the question (of autonomy to J&K) and consider on what areas we can give autonomy. It's perfectly within the Constitution of India. Jammu and Kashmir will remain an integral part of India, but it will have larger powers as promised under Article 370," he said.
Chidambaram's statement comes close to the heel of appointment of former Intelligence Bureau director Dineshwar Sharma as interlocutor for Jammu and Kashmir by the Modi government.
It is notable that in 2010, Chidambaram as the home minister in the United Progressive Alliance government appointed three interlocutors -- late journalist Dilip Padgaonkar, Information Commissioner Prof M M Ansari and trustee of Delhi Policy Group Prof (Mrs) Radha Kumar -- to hold dialogue with all stakeholders in Jammu and Kashmir.
Article 370 of the Indian Constitution gives autonomous status to the state of Jammu and Kashmir.
The Bharatiya Janata Party has traditionally favoured the abrogation of the Article 370.
As BJP's prime ministerial candidate, Narendra Modi had also called for a debate on Article 370 during his 2014 Lok Sabha campaign.