Santosh Bharadwaj, who works as a third engineer for a Singapore-based shipping company, was kidnapped by pirates in Nigeria on March 25, 2016.
He was released on May 9, 2016 and returned to his Varanasi home on Thursday, May 12.
Bharadwaj spoke to Syed Firdaus Ashraf/Rediff.com about his ordeal in captivity.
This is his story: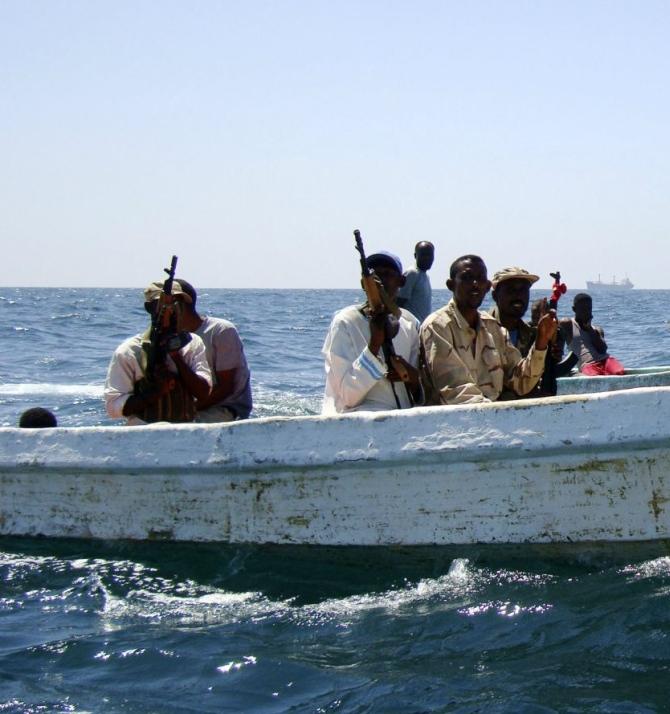 IMAGE: In Nigeria, piracy is particularly rampant in the waters in and around the coast of the Niger Delta. Photograph: Feisal Omar/Reuters
On March 25, 2016, we were sailing from Port Harcourt (the capital and largest city of Nigeria's Rivers State) to Lagos. That night, at around 12.30 am, our vessel was attacked by 10 pirates.
The 20 crew members, 3 guards and 2 cargo surveyors on board could not do anything because all the pirates were armed with AK-47s.
There was exchange of fire, but they overpowered our guards within 20 minutes. Luckily, no one was hurt.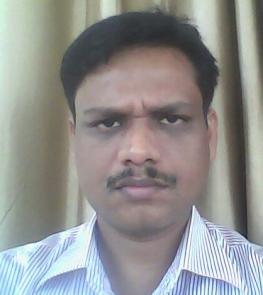 Santosh Bharadwaj
'It was around this time that I understood what life and family means.'
After that, they ordered the crew to assemble on the bridge of the ship. They then went from room to room, took all our valuables -- mobile phones, jewellery, cash.
They announced that they would take five officers with them. They took the captain, the chief, second and third engineers. I was the third engineer on the ship.
We had two Ukranians, a Bangladeshi and a Pakistani in our group.
All of us hostages were made to get into the speedboat on which these pirates had come. They put lifejackets on all of us.
It was 1.30 am. We were 40 nautical miles away from shore when the hijack happened. When they started the speedboat we didn't know where we were going.
The pirates did not tie our hands or legs during the five-hour journey to the Niger Delta. It was deep jungle. They docked the speedboat. The pirates divided the loot amongst themselves.
They then took us to a different destination about two kilometres away, deep in the jungle. They kept us in a tent and told us that they would talk to our company people. We gave them the number, but they had no instrument to call the shipping company.
They had mobile phones, but they said they did not want to use them. The leader of the pirates told us that he would get a satellite phone the next day to speak to our company about the ransom.
He did not come the next day. For the next seven days, we had no idea what was happening. When he finally arrived, he told us that we would not be tied up because it was pointless. They told us that we were in the jungles of the Niger Delta from which there was no escape.
Of course, the thought of escape had occurred to us, but after seeing the sheer size of the jungle, we realised it would have been foolish to do so.
The pirates had also taken food from the ship. That food only lasted five days. Sometimes we had rice or noodles if we were lucky. Sometimes they used to give us biscuits or bread.
Some time later, food was rationed -- we were fed only once a day. We decided that the best time to eat was 3 pm. There was no breakfast or dinner, so we thought that was the best time to eat to stay alive.
In the 45 days of captivity, all of us captives ate only one meal a day.
Drinking water was provided in pouches. There was no bathing water. Luckily it used to rain once in three days and hence, that problem was solved.
As time went by, it started getting more and more difficult to adjust to the conditions.
It was around this time that I understood what life and family means. I used to wonder what my father, my wife and my daughter must be going through. I requested the pirates that they should allow us to speak to our families, but they refused.
The pirates never beat us up or hurt us. All they wanted was ransom in exchange for our release.
All of us kidnapped folk became friends -- the three of us (the Pakistani, the Bangladeshi and me) used to speak in Hindi.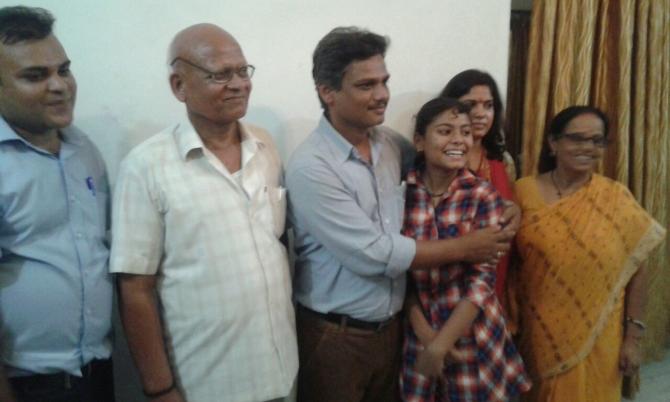 IMAGE: Santosh Bharadwaj with his relieved family in Varanasi. Photograph: Santosh Bhardwaj
The worst thing about living in the jungle was the mosquitoes. We used to get inside the mosquito nets after sunset. We used to sleep by sunset and would get up only after 9 am, since there was nothing to do in the jungle.
We saw two snakes at different times, which the pirates killed them on the spot. We were more scared of the AK-47s than the snakes at that point of time.
When the pirates realised we were getting bored, they got us playing cards. That was our only source of entertainment.
We always feared what would happen if our company did not pay the ransom. Luckily, our bosses spoke to us regularly and kept assuring us about our release.
Back home in Varanasi, my wife Kanchan, my father and in-laws all went to the mini-Prime Minister's Office in Varanasi and informed the government about my disappearance.
The government, especially External Affairs Minister Sushma Swaraj tweeted and assured my wife regularly that I would be brought back. The Indian embassy in Nigeria also regularly assured my family.
Finally, the negotiations went through, and we were released on May 9. I have no idea what the deal was or what ransom was paid. After our release, the company directors spoke to us to ensure that we were all alive and healthy.
I am happy to be back home. There is no place like home. I want to rest for at least six months and only then resume duty.