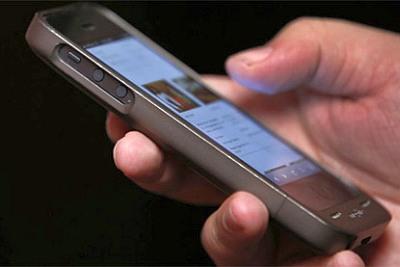 A middle-school student allegedly committed suicide in Murshidabad district of West Bengal by consuming pesticide after his father, a farmer, could not afford to buy him an expensive mobile of his choice.
The 15-year-old boy Masud Sarkar was a class VIII student of Tentulia High School at Tentulia village.
Masud's father Mabibul Sarkar is a poor farmer, who turned down the boy's demand for a touch-screen mobile.
The family had two ordinary mobile phone sets.
Masud consumed pesticide on Saturday night after which he was rushed to Lalbagh sub-divisional hospital where he died on Sunday, hospital authorities said.
An unnatural death case has been lodged in this connection, Additional Superintendent of Police K Kannan said.
Subrata Biswas, Head Master of Tentulia High School said, Masud was an average student but was obedient and polite.
"This suicide incident which was a result of disappointment induced by failure to get a trendy phone has happened for the first time in our school," he said.
A memorial service was being held in the school on Monday.