Two Indian associates of alleged middleman Christian Michel James were on Saturday granted bail by a special court in a money laundering case relating to the Rs 3,600 crore VVIP chopper deal.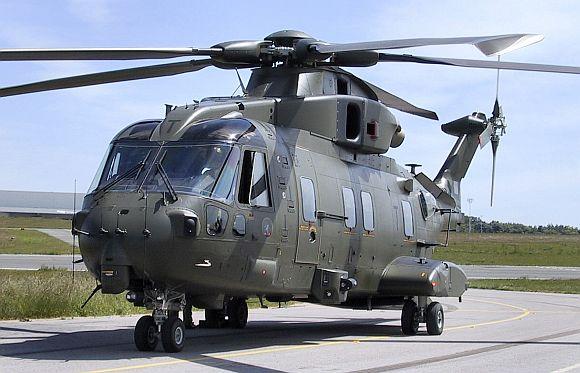 Special Judge Arvind Kumar allowed the bail pleas of accused R K Nanda and J B Subramaniyam, who were earlier summoned by the court.
The court granted them the relief on furnishing of a personal bond of Rs one lakh and a surety of the like amount.
It also directed them not to leave the country without the court's prior permission and not to tamper with the evidence or influence the witnesses.
Advocate N K Matta, who represented the Enforcement Directorate, opposed the bail applications saying there was enough evidence on record to show the involvement of the two accused in the case.
The court had last year issued an open-ended non-bailable warrant against James, a British national, while summoning his Indian associates and M/s Media Exim Private Limited in the case. The firm was created by James, along with Nanda and Subramaniyam who are directors of the firm.
The ED had pressed for an open-ended NBW to bring James from the UK to face trial. An open-ended NBW does not carry a time limit for execution.
In June last year, the ED had filed a 1,300-page prosecution complaint (equivalent of a charge sheet) in connection with its money laundering probe in the case.
It had claimed that its probe had found that James had allegedly received Euro 30 million (about Rs 225 crore) from M/s AgustaWestland and alleged that this was nothing but kickbacks paid by the company to execute the deal for sale of 12 helicopters to India in favour of the firm in the guise of genuine transactions for performing multiple work contracts.
James is one of the three alleged middlemen being probed by the ED and the CBI in the case, apart from Guido Haschke and Carlo Gerosa. Both the agencies have also notified an Interpol Red Corner Notice or a global arrest warrant against him.
The complaint delved into the detailed role of James in the deal, his multiple visits to India and his transactions.
The first complaint in the case was filed in November 2014.
According to sources, the ED has already sought extradition of James from the UK.
In its complaint, the ED also claimed that the three middlemen "managed" to make inroads into the Indian Air Force in order to influence and subvert the force's stand regarding reducing the service ceiling -- the altitude at which a helicopter can fly -- from 6,000 to 4,500 metres in 2005 after which AgustaWestland became eligible to supply the dozen choppers for VVIP flying duties.
It had said the remittances made by James through his Dubai-based firm M/s Global Services, FZE to the firm he had floated in New Delhi, were made from the funds which he got from M/s AgustaWestland SpA through "criminal activity" and corruption being done in the chopper deal.
DV