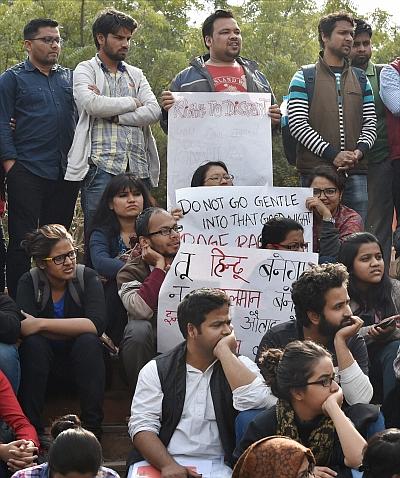 The Jawaharlal Nehru University is today the hotbed of protests and debate over nationalistic sentiments.
The trigger was a move by some students to hold an event commemorating Parliament attack convict Afzal Guru's hanging, where they allegedly raised anti-India slogans.
Along came police action and sedition charges followed by court violence.
While main suspect JNU Students Union chief Kanhaiya Kumar claims he never raised anti-India slogans, the cops say they have enough evidence to nail him.
All of which brings us to the question, what do you make of the JNU controversy? VOTE!