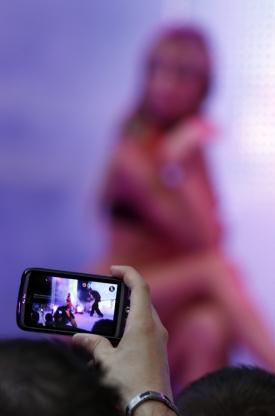 Pornography websites are not accessible from India, it seems. According to sources, the government has asked telecom operators and internet service providers to block over 800 porn websites.
Newspaper reports said that the telecom department had sent an order last week to block 857 porn sites following which service providers have already blocking access to popular porn sites like Pornhub and Brazzers.
Users of MTNL, BSNL and ACT broadband have claimed that porn websites were not opening on their systems whereas Airtel, Tata Photon and cable internet users said they haven't faced any such issues yet.
Filmmaker Ram Gopal Varma, meanwhile, criticised the ban on porn websites in a series of tweets, said the Press Trust of India.
"History proved it multiple times that any time anything is banned, it will just gather strength in the underground. Any deprivation of personal liberty of an individual by a government amounts to a regression of social progress of that country. It's a proven fact by international surveys that instead of fuelling sexual crimes, porn actually provides a safer outlet for sexual repression. Government should work on finding ways to steer the content not to go in wrong directions rather than to block it," he tweeted.
"To deprive consenting adults of the harmless fun they are having of watching porn is equivalent of what Taliban and Isis is doing to freedom. To ban porn saying it will be seen by who shouldn't see it is like saying to stop traffic because there will be accidents," Varma added.
Do you agree with RGV's view that watching porn is 'harmless fun' or do you think it should be banned? Let's take a poll!