It is reggae. It is inspired by Bob Marley. It is targeted at first time voters and those who think that voting is not cool.
A Ganesh Nadar/Rediff.com reports.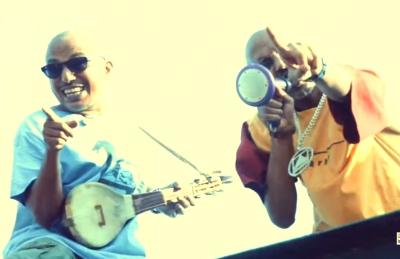 The Election Commission in Tamil Nadu is releasing a voter awareness song this week.
The idea is to encourage voting in the assembly election, which will be held in the state on May 16.
The song is targeted at the youth and first time voters.
Vote Podu is a collaboration between rapper Blaaze and musician Paul Jacob.
"Blaaze and I have been working together for the last six to seven years," Jacob tells Rediff.com, adding, "For the last two years we have been doing awareness songs."
Jacob created a voter awareness song for the Delhi assembly election. For Tamil Nadu the duo started working on the idea in January.
"The idea is to make people realise the importance of voting," says Jacob. The song is targeted at the 18 to 25 age group.
Jacob wrote the song for those not accustomed to voting and for those who think "voting is not cool." Blaaze and Jacob composed the music for the song.
"It is a reggae song inspired by Bob Marley," he says. "The lyrics are straight and simple, they say voting is a right and a duty."
Jacob also created a Hindi song ro raise voter awareness for the 2014 Lok Sabha election, which was played in the Hindi-speaking states of the Union.
"From this Friday it will play in all the movie theatres in Tamil Nadu," says Jacob. "They will give it to the television channels too apart from social media."
Watch the Vote Podu video:
Video: Kind courtesy S Chokkalingam