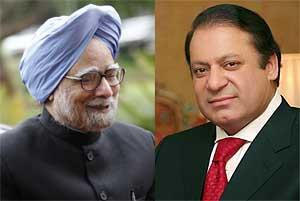 In a dastardly attack, militants stormed into an army camp and police station in the Jammu region and gunned down 10 people including a lieutenant colonel. Three terrorists, who carried out the strike, were killed after an intense gun-battle.

Hours within the attack, the government confirmed that the fidayeens "came from across the border". Pakistan too was quick to react and condemned it.

The strike comes ahead of a scheduled meeting between the prime ministers of India and Pakistan on the sidelines of the United Nations General Assembly in New York.

The Bharatiya Janata Party has demanded that the talks be put off in wake of the terror attacks. However, the Congress insisted that it would not let Thursday's incident cast a shadow on the dialogue.
Should India cancel Sunday's meet with the Pakistani premier or should the dialogue continue?
Cast your vote below.