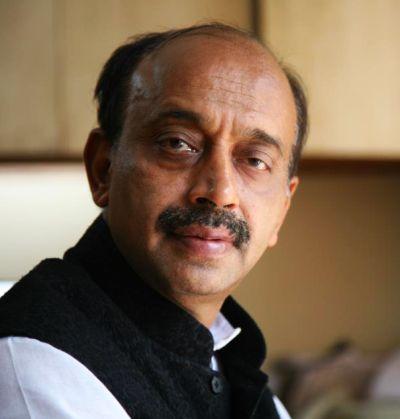 Delhi Bharatiya Janata Party chief Vijay Goel and two other saffron party leaders filed their nomination papers for the upcoming Rajya Sabha polls from Rajasthan, on the last date for filing papers.
Led by Rajasthan Chief Minister Vasundhara Raje, Goel, Ram Narain Dudi and Narain Pachariya filed their papers in the election office located on the assembly premises, sources said.
The elections are being held for the seats to be vacated by G P Pilania and Om Mathur of the BJP and Prabha Thakur of the Congress, following the completion of their term on April 9.
The BJP, which holds 163 seats in the 200-member state assembly, is set to bag all three seats as the elections are likely to be unopposed with the Congress, having 21 seats in the assembly, unlikely to field candidates.
So far, no one from Congress has filed nomination papers, the Chief Election Office sources said. The election notification was issued on January 21 and nomination would be held by January 28. Scrutiny would be held on the next day and withdrawals by January 31.
Polling, if required, would be held on February 7. Goel said he would take up Rajasthan-related issues in Rajya Sabha and ensure that it gets status of "special state" and funds.
Raje's 'Mission 2020' for all-round development of the state would also be emphasised, he said. Goel came to the assembly with over 100 supporters and party functionaries from Delhi BJP unit with many of them wearing a saffron cap which read 'Modi for PM'.
When asked that no outside Rajya Sabha member of Parliament elected from Rajasthan returned to take up any issue or listen to party workers, he said, "What I say, I try to fulfill expectations of the party and people".
It is the party high command that decides the responsibility of each person and now we all have a single vision that Narendra Modi be the next prime minister and he would make India free from terror, corruption and inflation, Goel said.
© Copyright 2021 PTI. All rights reserved. Republication or redistribution of PTI content, including by framing or similar means, is expressly prohibited without the prior written consent.