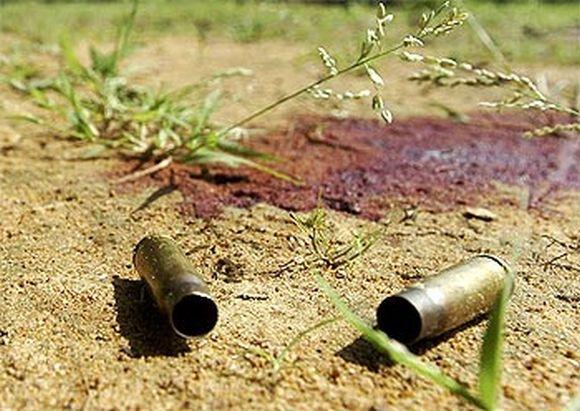 A dramatic video footage of a Central Reserve Police Force trooper pleading for help after being wounded in a landmine blast in Bihar's Aurangabad district turned out to be a case of mistaken identity with the force saying on Tuesday that he is not the person who suffered injuries and died later.
The CRPF said the person seen in the footage is a jawan who is undergoing treatment at a Ranchi hospital and not a Deputy Commandant who succumbed to his injuries.
The footage aired on Monday by television channels raised questions as to whether there was any delay in providing medical assistance to the injured personnel.
"The trooper shown on TV channels is our jawan Dilip who is admitted to a hospital in Ranchi and is alive but injured. Sadly, our DC Inderjit (Singh) has succumbed to his injuries in the attack," CRPF chief Dilip Trivedi said in New Delhi.

In Patna, Deputy Inspector General of Police (CRPF) Chiranjeev Prasad said, "It is a case of mistaken identity. The jawan shown on TV channels is Dilip Kumar who is admitted to the RanchiApolloHospital and not Deputy Commandant Indrajit Singh who was killed in the explosion."
The DG said he was surprised to see the "misrepresentation of facts" by saying that the person on TV was the DC.
In a heart wrenching video message flashed across TV channels, Dilip Kumar was seen appealing to the Prime Minister, President and DGP to save his life.
"I have no doctor with me...I will die... I am losing blood... I have small kids... it has been two hours but there has been no helicopter for me. I have been hit in an IED blast," Dilip was seen saying in the TV footage.
The DIG, however, dismissed reports of delay in transporting the injured for medical care. "The evacuation was swift and satisfactory," he said.
Three CRPF personnel, including Inderjit, were killed and seven other security officials injured on Monday when the landmine planted by Maoists in Aurangabad district went off when they were defusing it.
Trivedi said he has rushed his Inspector General (Operations) to Bihar even as a Court of Inquiry has been initiated in the entire incident to establish what exactly happened and if there was any possible violation of standard operating procedures by the troops.
Meanwhile, Chief Minister Nitish Kumar condoled the death of three CRPF personnel and injuries to 8 others including a Bihar police official in the blast and said the people of Bihar would always remember the sacrifice made by security personnel.
Former Deputy Chief Minister and BJP leader Sushil Kumar Modi said while helicopters were criss-crossing to ferry politicians it was not made available for the injured jawans to rush them for immediate Medicare.
© Copyright 2021 PTI. All rights reserved. Republication or redistribution of PTI content, including by framing or similar means, is expressly prohibited without the prior written consent.