Afsar Dayatar/Rediff.com captures on video an unusual basketball camp held in Mumbai recently.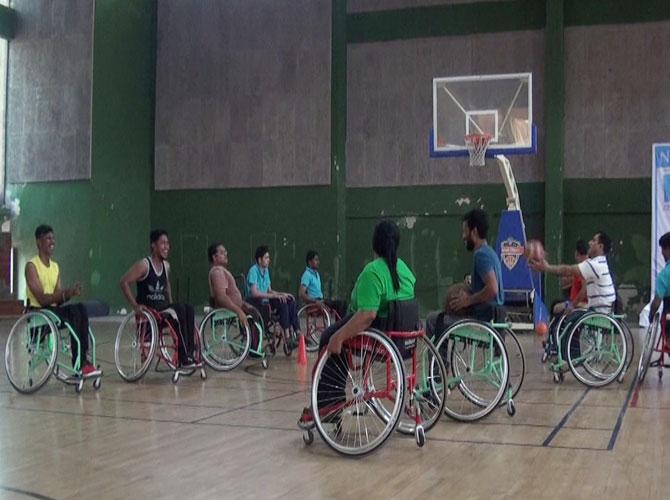 The second international wheelchair basketball camp, organised by the Nina Foundation and the University of Mumbai's physical education department, was held at the Sports Complex in Kalina, Santacruz east, Mumbai from November 16-18.
The participants, who had different kinds of disability, like spinal cord injury, cerebral palsy and polio, were introduced by Ketna Mehta, founder trustee of Nina Foundation, which has been working for over 18 years to rehabilitate those with spinal cord injury.
The camp saw international coaches Jaspal Dhani of the London Titans, UK, Jignesh Vaidya of the Leicester Cobras, UK, and Sanjay Bookun from Mauritius help the participants pick up the basics of the game.
The camp, with over 50 participants, got off to a flying start with a traditional puja on Friday, and concluded on Sunday, when certificates were handed out to the participants.
Afsar Dayatar/Rediff.com captures the unusual basketball camp on video, below.