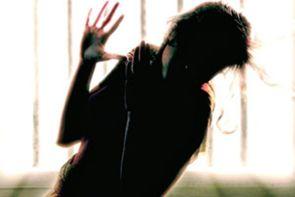 In a landmark decision Uttar Pradesh Chief Minister Akhilesh Yadav on Tuesday issued a directive for registration of any complaint related to crimes against women by phone.
"Instead of a victim going to a police station, women cops will now go to the doorstep of the victim to register her complaint, particularly in cases related to physical or sexual harassment and domestic violence," UP Chief Secretary Alok Ranjan said.
The diktat comes following several rape cases being reported from Uttar Pradesh. The Akhilesh Yadav led government came under attack after the gangrape, murder and hanging of two teenaged village girls in Budaun district on May 27.
"All the victim needs to do is make a call on 1090 (Women's Power line). Her complaint will be heard and taken down by a women cop, who will pass on the details to the concerned police station. The police will go to the victim's house to complete the necessary formalities and initiate action," he added.
A circular has been sent across by the chief secretary to all district magistrates and superintendents of police who have been asked to bring the new arrangement into effect immediately.
"What was launched in November 2012 as a helpline for women being harassed by crank calls is now being extended to all types of crimes against women," said Ranjan. "While the service was proposed to be extended to other crimes in four phases, the chief minister has now decided to implement it in one go."
According to DIG police Navneet Sikera, who started the women power line, "As many as 226,019 cases related to phone call harassment have been solved so far." He said the extension of the service was a landmark decision and UP was the first state in the country to start such a system.
He said the decision was taken keeping in mind social factors as well as the tendency of policemen to humiliate people coming to the police station. "This would also prevent women from being harassed by cops at police stations, said Sikera.
All calls on 1090 will be received and monitored at the centralised women's power line base in the state capital.
Erring police officers failing to act promptly in accordance with the new guidelines will face punitive action.