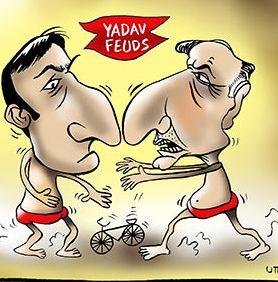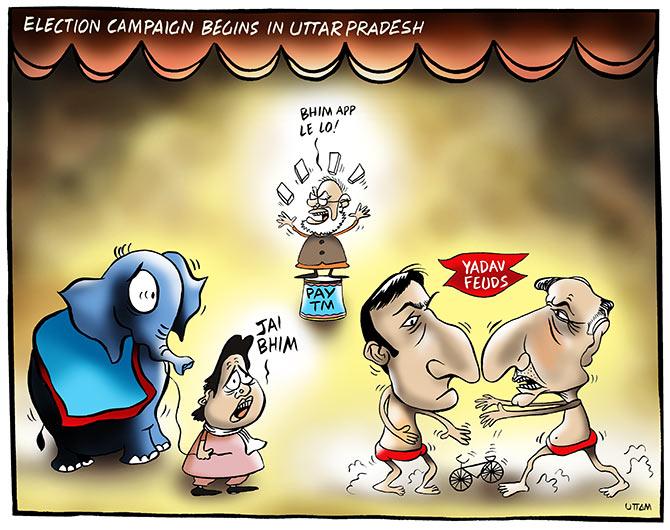 The election campaign in Uttar Pradesh -- the most important election of the year -- is on.
Narendra Modi's Bharatiya Janata Party will hope it can defeat Akhilesh Yadav's Samajwadi Party and Mayawati's Bahujan Samaj Party and return to power in UP after a long exile from Lucknow.
Uttam Ghosh offers his take on the UP election campaign.