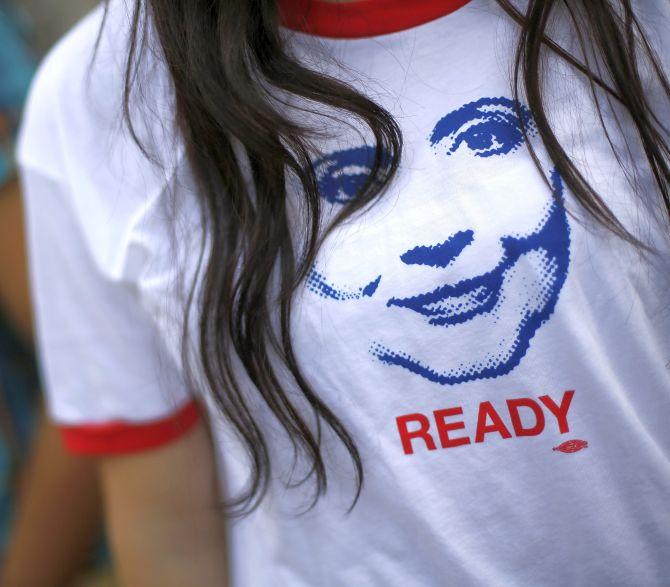 With America just a day away from electing a new president -- Donald Trump or Hillary Clinton -- nine polls show that Clinton is in charge of the race with just hours to go.
The former US Secretary of State is on her way to a close, but clear victory, which would make her the 45th president and the first woman elected to the office in the country's 240-year history.
According to FiveThirtyEight, Clinton has a 70 per cent chance of winning the election whereas Reuters/Ipsos, which as run a daily tracking poll throughout the presidential campaign, projected Clinton's chance of victory at 90 per cent.
The last Bloomberg poll showed Clinton holding on to a three point lead with a 44 per cent compared to a 41 per cent for Trump.
The tracking poll taken daily by Investor's Business Daily together with research firm TechnoMetrica Market Intelligence tipped in Trump's favour with 43.1 per cent to the real estate mogul compared to Clinton's 40.7.
The final CBS poll would put a smile on Clinton's face with the Democrat holding a four-point, 45-41 lead.
In the final Fox News poll, conducted by Democratic pollsters Anderson Robbins Research and Republican research firm Shaw & Company Research, Clinton also holds a four-point lead, 48 percent to 44.
Clinton also held a four-point lead at 47-43 over Trump in the ABC News/Washington Post poll.
Similarly, the polling firm YouGov along with The Economist magazine found a four-point lead for Clinton, at 45-41.
Image: A supporter of Hillary Clinton wears a T-shirt with an image depicting her. Photograph: Jonathan Ernst/Reuters