Donald Trump has indicated that he will consider retaining an "amended" version of the Affordable Care Act, a marked shift in stance on his major campaign promise of repealing President Barack Obama's flagship healthcare law.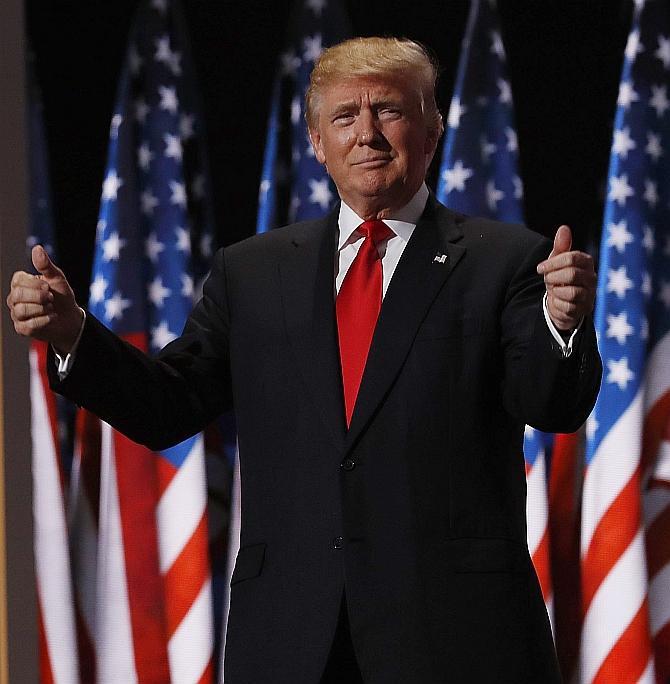 The President-elect made the apparent U-turn after his meeting with Obama at the White House this week, according to the Wall Street Journal.
In an interview with the newspaper, Trump said his priority is to move "quickly" on Obamacare, which has become "expensive and unworkable".
At the same time, he "showed a willingness to preserve at least two provisions" of the law after the outgoing president Barack Obama asked him to reconsider repealing it during their meeting at the White House on Thursday, the daily said.
"Either Obamacare will be amended, or repealed and replaced," Trump said. "I told him I will look at his suggestions, and out of respect, I will do that."
According to the Journal, Trump said he favours retaining a key part of Obamacare that stops insurers from refusing to cover people because they have existing conditions, as well as a provision that allows parents to provide years of additional coverage for children on their insurance policies. "I like those very much."
Trump also appeared to be committed on his promises of bringing jobs back through improved international trade deals and massive infrastructure investment, besides focusing on defeating ISIS.
"I want a country that loves each other. I want to stress that," Trump said in his first interview after winning the November 8 presidential elections, in which he defeated Hillary Clinton after mounting one of the most divisive campaigns in recent memory.
Trump said he would create jobs through nationwide infrastructure projects and improved international trade deals.
He also said he would preserve American jobs by potentially imposing tariffs on products of US companies that relocate overseas, thereby reducing the incentive to move plants abroad, the Journal reported.
Trump so far has spoken to several world leaders including Prime Minister Narendra Modi. He is yet to speak with Chinese President Xi Jinping and the Russian President Vladimir Putin. Trump said he got a "beautiful" letter from Putin.
On Syria, he said his main focus would be defeating ISIS rather than removing its current president Bashar al-Assad.
"My attitude was you're fighting Syria, Syria is fighting ISIS, and you have to get rid of ISIS. Russia is now totally aligned with Syria, and now you have Iran, which is becoming powerful, because of us, is aligned with Syria... Now we're backing rebels against Syria, and we have no idea who these people are," Trump said.
If the US attacks Assad, Trump said, "we end up fighting Russia, fighting Syria."
On the Israel-Palestine conflict, Trump said hopes to craft a deal.
"That's the ultimate deal. As a deal maker, I'd like to do the deal that can't be made. And do it for humanity's sake," Trump told the daily.